This James Bond Scene Nearly Killed Sean Connery In 1963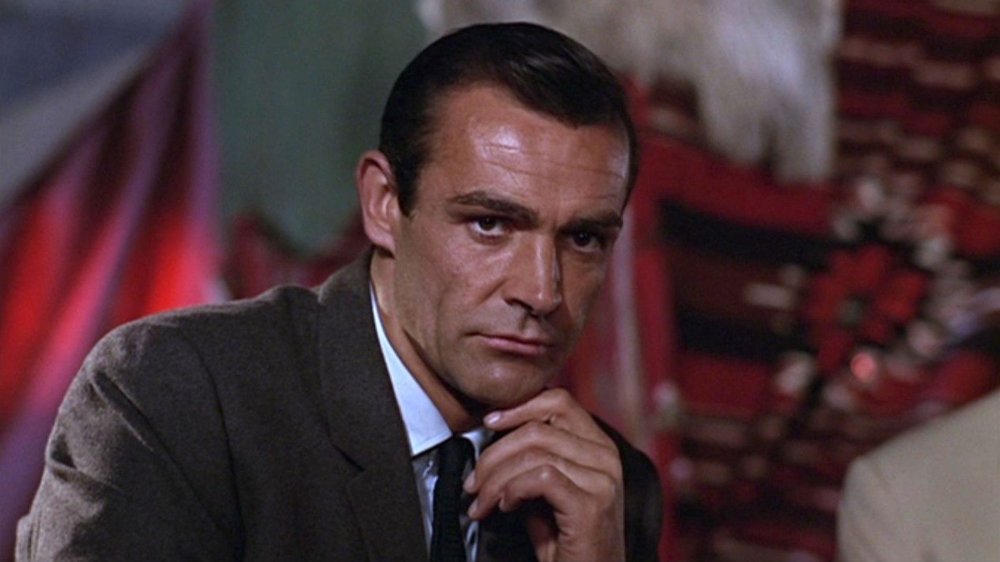 United Artists
MI6 better offer outstanding disability and life insurance policies.
It sort of goes without saying that working as a field agent and international superspy comes with a little requisite danger of incurring grievous bodily harm. You know what shouldn't come with a little requisite danger of incurring grievous bodily harm? Playing one in the pictures.
With that in mind, it's a little disturbing to learn just how many serious accidents have happened on the set of James Bond movies over the years. Granted, these films tend to be high-octane, and the studios have been pumping them out since the early 1960s — well before the proliferation of eyeball-searing visual effects. That means that many of the stunts and action sequences — especially those filmed for the earlier entries in the franchise — had to incorporate a little real-life derring-do.
The secret history of Bond accidents made its way to the forefront of the public consciousness in 2019, when current 007 Daniel Craig seriously injured his ankle on the set of the oft-delayed No Time to Die, forcing a halt to production. While Craig made a full recovery, not every injured Bondsman has been so lucky. Though no one has paid the ultimate price to bring a Bond film into the world, there was one moment on the set of 1963's From Russia with Love that came pretty close — and Bond himself, Sir Sean Connery was nearly the victim!
James Bond and helicopters really don't mix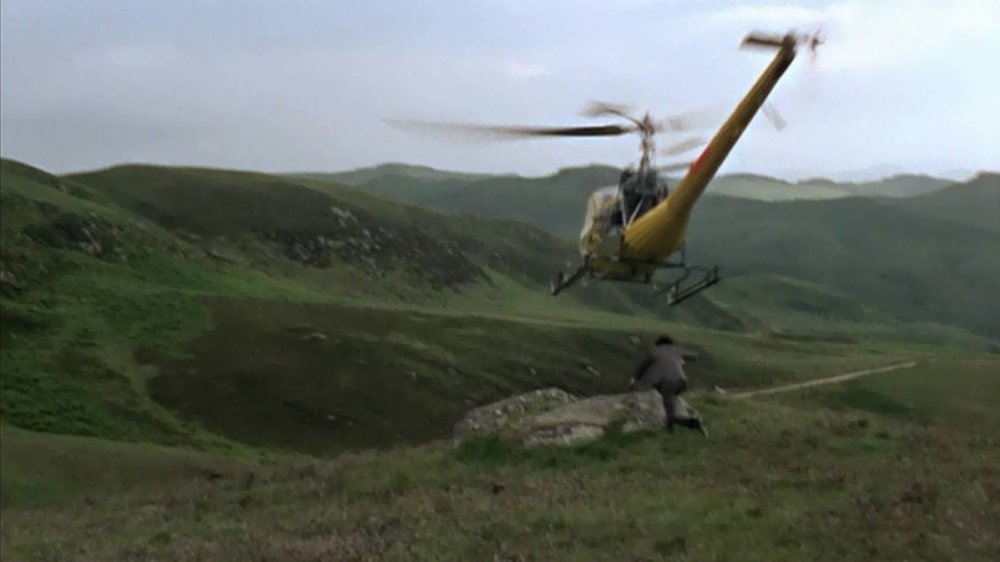 United Artists
James Bond may have a license to kill, but we're pretty sure that Eon Productions and United Artists were never issued a license to kill Bond. Even without the proper paperwork in place, they apparently tried.
Following the smash box office success of Dr. No, the very first film in the long-running spy franchise, United Artists immediately ordered a follow-up in the form of 1963's From Russia with Love. The sophomore outing for the British superspy once again featured the debonair young Sean Connery in the title role. Although the movie turned out great by every conceivable metric, the production apparently didn't go as smoothly as all that.
During the filming of the iconic helicopter chase scene, a young pilot sorely lacking in stunt training apparently brought his chopper in way too close to Connery, nearly beheading the franchise star (via MI6-HQ). Thankfully, Connery himself avoided the worst, but three stuntmen were injured while shooting the same scene, as well as Morzeny actor Walter Gotell, whose eyelids were badly burned by a fire effect (via CinemaBlend).
The injuries and the near miss with Connery must have spooked everyone on set, but that didn't stop the creatives behind the nascent franchise from continuing to attempt dangerous helicopter stunts in subsequent entries. Four years later, while filming You Only Live Twice, cameraman John Jordan had his foot amputated by a propeller while dangling from an adjacent helicopter to get some crazy shot. Jordan survived the injury only to die a year later in another freak on-set accident while filming the adaptation of Joseph Heller's Catch-22. 
Making a James Bond movie is clearly almost as dangerous as actually being James Bond. If you ever find yourself working on a Bond film, go ahead and call in sick on the helicopter day.