The Unreal Amount Of Money Sean Connery Would Have Made From Lord Of The Rings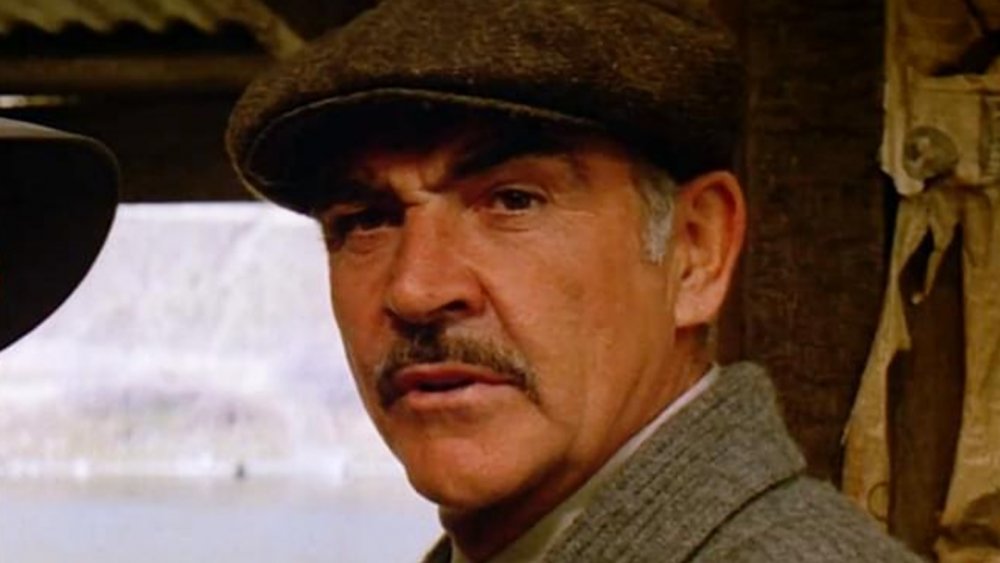 Paramount
In true 2020 fashion, yet another one of Hollywood's biggest names has departed the land of the living. At 90 years of age, the iconic Sir Sean Connery passed away on October 31, leaving fans and peers alike in a state of mourning for one of the greatest actors of our time. It's an incredibly sad occasion, but now is as good a time as any to reminisce and take a look back at his impressive filmography — ranging from Zardoz to Diamonds Are Forever. Alternatively, you could always take a deep dive into the stories behind the Connery performances that never were.
Across his illustrious career that spanned over half a century, the man behind the original James Bond let quite a few high-profile parts go for various reasons. For example, Ridley Scott attempted to bring Connery in for the role of Rick Deckard in Blade Runner, but he passed, so the part went to Harrison Ford and the rest is history. Decades later, the Wachowskis twice offered him the character Lawrence Fishburne would become synonymous with, Morpheus, in 1999's The Matrix. Once again, he didn't sign on, this time since he reportedly didn't understand the script.
However, arguably the biggest part he swept aside has to be that of Gandalf the Grey/White in Peter Jackson's Lord of the Rings trilogy, once again because the script didn't click for him. Still, it's baffling he didn't come along for the ride anyway, considering the hefty sum Jackson was willing to shell out to secure his acting talents.
Sean Connery missed out on a nearly $500 million paycheck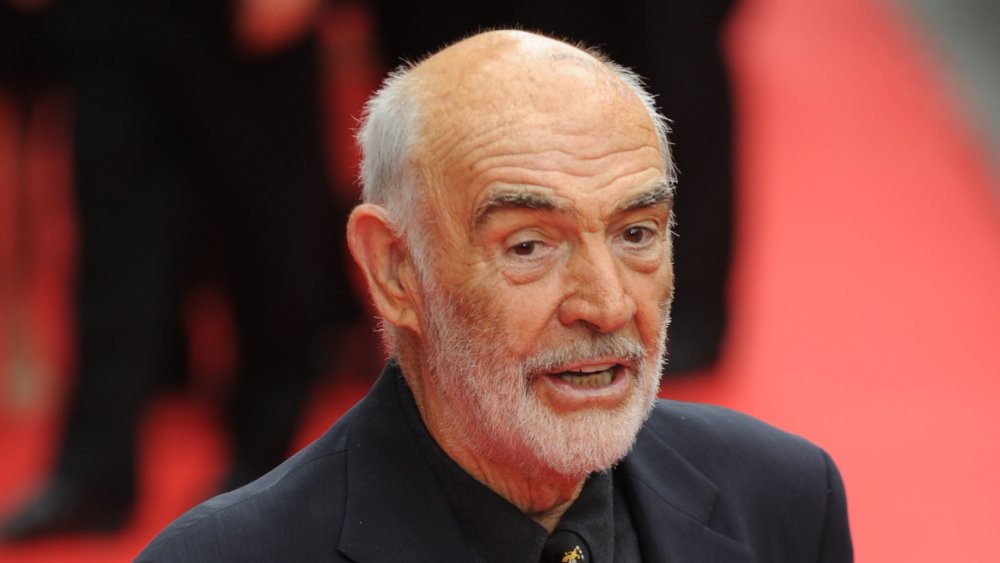 Ian Jacobs/Getty Images
A huge factor in getting actors to sign on for an upcoming production is the financials, specifically, how much they would make should they sign the dotted line. For Peter Jackson, money was no object when it came to contacting Sean Connery in hopes of getting him on board for Lord of the Rings. In fact, according to Cheat Sheet, the director attempted to entice Connery with a $10 million per movie deal, on top of 15% of the trilogy's total box office earnings. Considering the fantasy epics grossed nearly $3 billion collectively, he would've ended up with a staggering $480 million in his pocket.
The fact that Sean Connery walked away from such a flooring payday is a testament to who he was at that point in his career. All three Lord of the Rings movies were filmed simultaneously throughout 1999 and 2000, a time when Connery was beginning to wind down his acting tenure. His last live-action performance, The League of Extraordinary Gentlemen, hit theaters in 2003, and he announced his official retirement from the big screen in 2006. Connery didn't need the money or the notoriety anymore, and he certainly wasn't going to wrack his brain over a story he found confusing.
The prospect of a Scottish Gandalf played by Sean Connery is fun to think about, but, in hindsight, perhaps his decision to stay away from Middle-earth was the right move. Sir Ian McKellen's take on the famous wizard turned out to be massively popular, so much so that he returned for Peter Jackson's Hobbit trilogy to great joy from fans. At the end of the day, the role went to the right actor, and so long as Sean Connery was content with not adding $480 million to his already-hefty net worth, then everything turned out for the best.