The Bizarre Clause Sean Connery Reportedly Demanded In His Contracts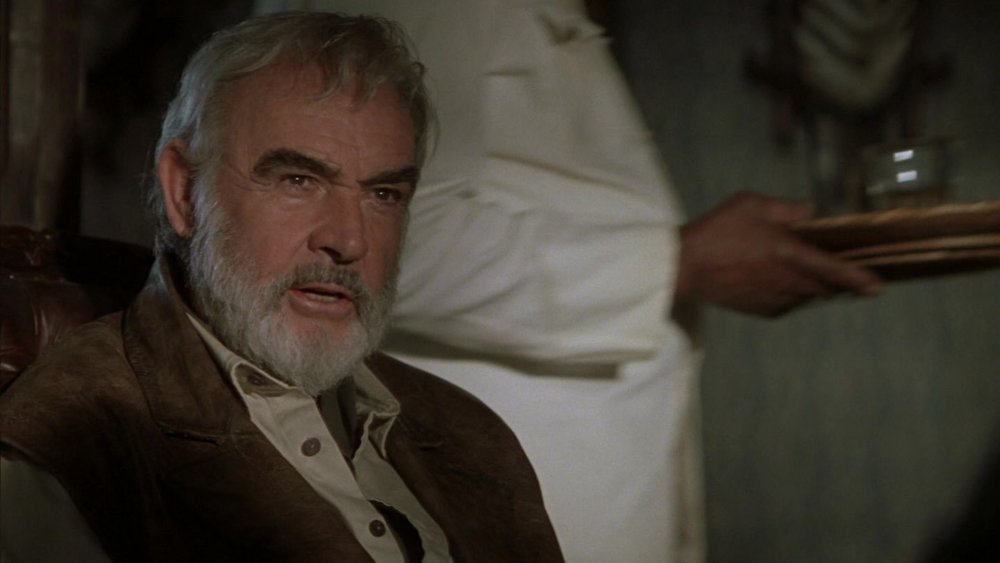 20th Century Studios
The late Sir Sean Connery will no doubt be remembered first and foremost for being the man who originated the role of James Bond on the big screen. But prior to his retirement from acting in 2006, he starred in numerous iconic action films. Aside from the James Bond movies, Connery also appeared in Indiana Jones and the Last Crusade, Highlander, and The Rock — all of which include explosive scenes. That seems totally natural since they're all action movies, but in a 2009 Total Film interview (via GamesRadar+), comic book writer Alan Moore alleged that some of the scenes featuring explosions in Connery projects were actually a result of a bizarre clause in the actor's contract.
In his rant-filled interview, Moore discussed The League of Extraordinary Gentlemen, which was based on his comics of the same name. The movie, directed by Stephen Norrington, was Connery's final live-action project before he retired from acting in 2006, and he went on record saying that the filming process left him disenchanted with modern Hollywood. However, Moore blamed part of the movie's troubles on the alleged demands of its star.
"The film cost £100 million because Sean Connery wanted £17 million of that — and a bigger explosion than the one he'd had in his last film," Moore claimed. "It's in his contract that he has to have a bigger explosion with every film he's in. In The Rock, he'd blown up an island, and he was demanding for our film that he blow up Venice or something like that. It would have been the moon in his next movie."
Did Sean Connery really have an explosions clause in his movie contracts?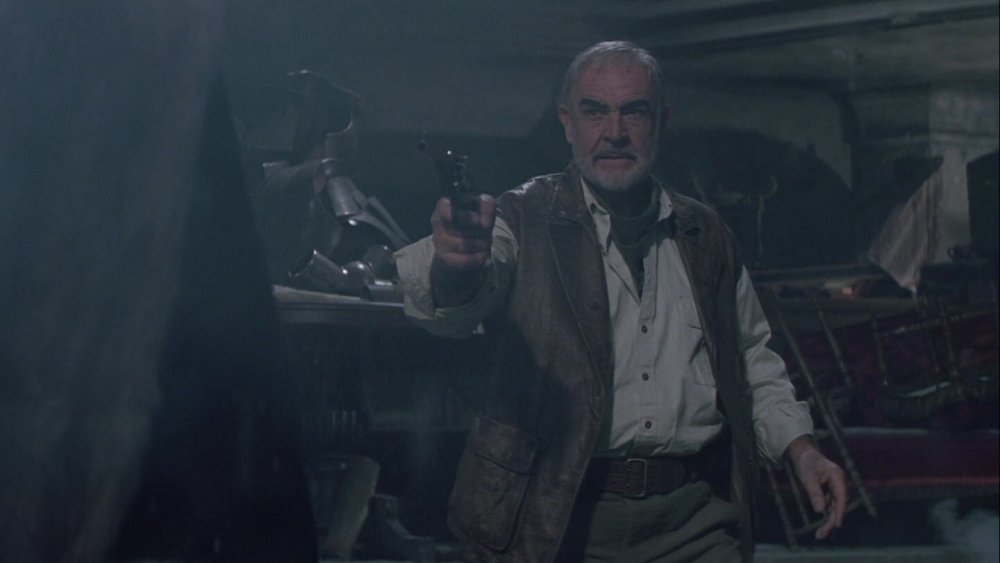 20th Century Studios
It should be noted that Moore is famously cantankerous about Hollywood (and the comic book industry), and if Connery was on a quest to have a huge explosion in every single one of his movies, it's never been documented publicly by anyone else. That doesn't mean the clause never existed, but there's a possibility that Moore was being a tad hyperbolic. What is true is that the famed 007 actor and Norrington clashed on the set of The League of Extraordinary Gentlemen.
Back when the movie was still in production in 2002, an article in Entertainment Weekly discussed the tensions on set, which included Connery and Norrington allegedly nearly coming to blows over an elephant gun. "Oh, yes, it's been difficult," Connery said at the time. "Very, very difficult. There's no question about it."
In 2005, Connery opened up a bit more, telling the BBC that his experience on the set of The League of Extraordinary Gentlemen put him off Hollywood for good. "I'm fed up with the idiots ... the ever-widening gap between people who know how to make movies and the people who green-light the movies," he said. "I don't say they're all idiots. I'm just saying there's a lot of them that are very good at it."
While he didn't explicitly call out Norrington in that interview, in 2007, Connery did say that the director "would have been arrested for insanity," according to The Hollywood Reporter. The actor also admitted that he attempted to wrest editorial control away from the young director in hopes of salvaging the movie. Connery's efforts didn't pan out, though, and the movie ended up being a box office flop anyway.
Ultimately, Moore's claim that Connery craved big-budget explosions in his films is just one more strange footnote in the history of a movie with backstage drama so legendary that it truly deserves a film of its own.