Dungeons & Dragons Fans Just Got The Best TV News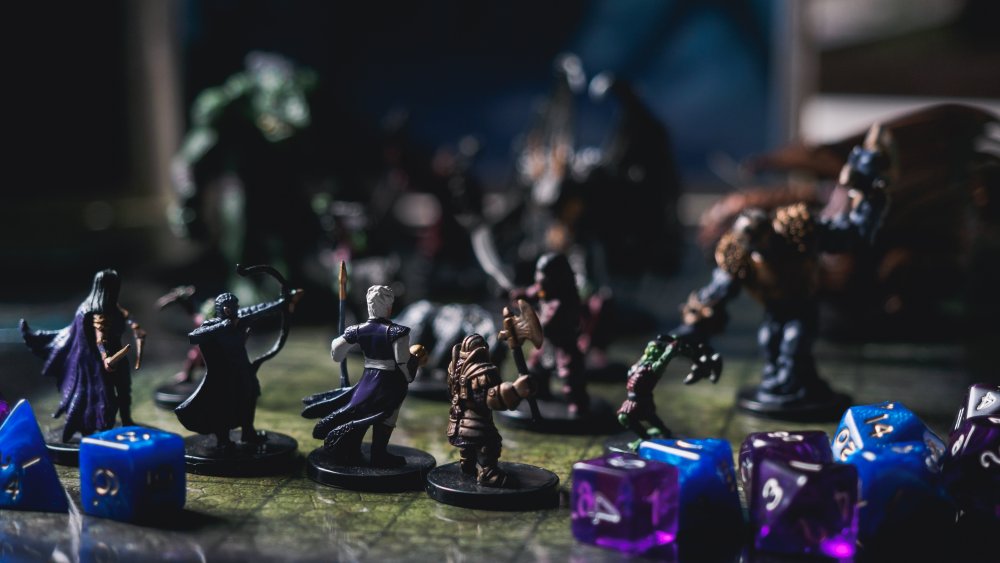 Shutterstock
Created by Gary Gygax and Dave Arneson and released to the public in 1974, Dungeons & Dragons has gone on to become a global phenomenon. While the game used to be confined to people's basements, it's gone more mainstream than ever in recent years, earning new fans all over the globe. Not even winding up at the center of a satanic panic (spawning a Tom Hanks-starring film about the dangers of playing such games) could slow down this freight train. 
The game has inspired numerous movies, television shows, and even video games. It's been referenced on everything from The Simpsons to Buffy the Vampire Slayer, and with fantasy stories more popular than ever thanks to Game of Thrones and The Lord of the Rings (soon to be an Amazon original series), the world seems primed for an on-screen resurgence of Dungeons & Dragons. Fortunately for RPG fanatics, their wishes are about to come true. A new movie based on the tabletop game is planned to be released in 2022, and Hasbro has just announced that a Dungeons & Dragons live-action TV series is about to come to fruition. 
Hasbro is making a new D&D TV show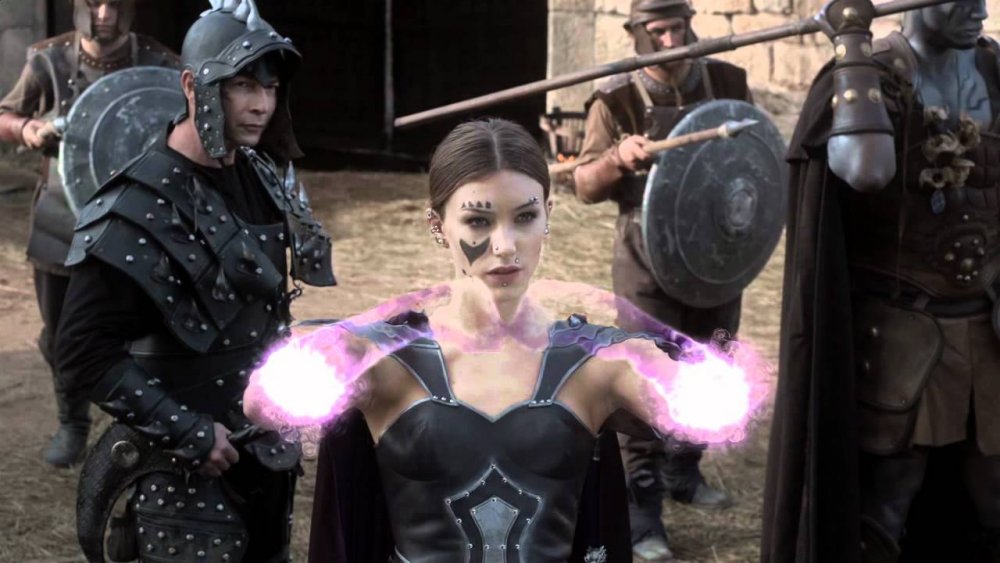 IM Global
In case you've found yourself stuck in quarantine with nothing else to do but play D&D, you'll be very excited to hear about the announcement of a forthcoming television series from Hasbro CEO, Brian Goldner. While referencing the upcoming D&D movie, which will be directed by John Francis Daley and Jonathan Goldstein (Vacation, Game Night), Goldner mentioned a TV show was in the works. "[The team is] also working on a couple of different approaches, because there is so much mythology in Canon to [adapt] Dungeons & Dragons for live action television," Goldner said (via MovieWeb). "And there's been very strong interest. We've talked about how many global streamers and terrestrial broadcasters have been very interested in Dungeons & Dragons."
No other details are known about the project at this time. It's likely the production is still in the early stages, and we'll get a better idea of what kind of tone and plot to expect in the months to come. It doesn't even sound like the show has committed to a given network or streaming service, but with name recognition like Dungeons & Dragons, there will undoubtedly be a lot of interest in who gets the broadcasting rights.
It may be a while until we see orcs, dwarves, rangers, and elves seek out adventure in the Forgotten Realms on our television screens. Luckily, you and your friends can start a D&D match that lasts for years to pass the time.