Why Mandalorian Fans Should Be Excited For This New Season 2 Director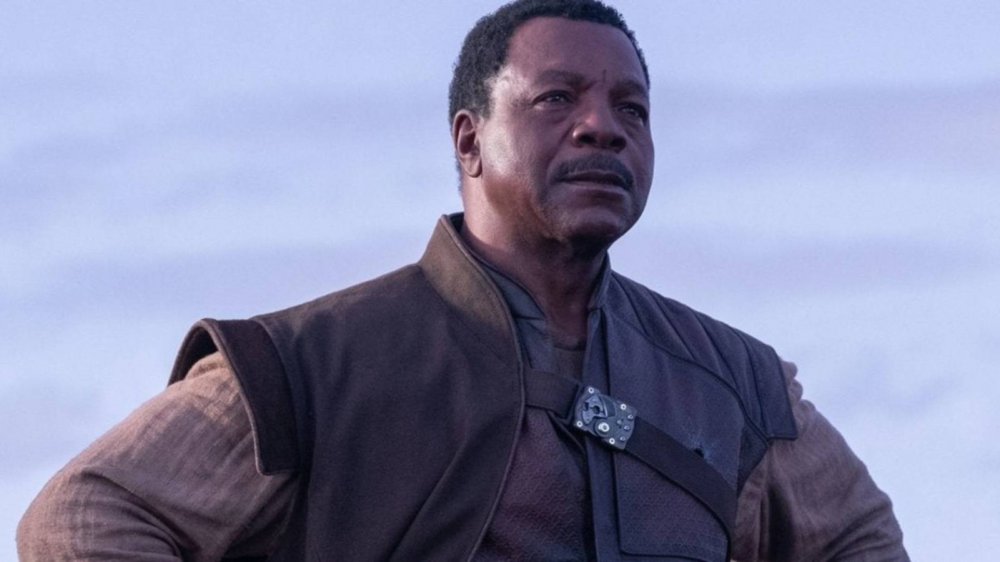 Disney
The first season of The Mandalorian on Disney+ introduced a host of wonderful new characters to the Star Wars mythos. Naturally, the Child (more colloquially known as Baby Yoda) was the runaway hit of the year, but even the likes of Kuiil (Nick Nolte) and Moff Gideon (Giancarlo Esposito) provided new texture to a galaxy far, far away, which audiences already thought they knew pretty well. As it turns out, though, one of the most popular characters wasn't even supposed to make it out alive to the end of season 1. 
Greef Karga (Carl Weathers) was originally written to be killed off in the third episode, but when you have such a talented actor as Weathers on your show, you have to keep him around for a while. It appears as though Greef will return in season 2, and just as excitingly, Weathers has also come back as one of the directors for the new season. 
While it hasn't been stated precisely which episode of the upcoming season he directed, though, it's actually not his first time behind the camera, as opposed to in front of it. 
Jon Favreau spoke highly of Carl Weathers as a director for season 2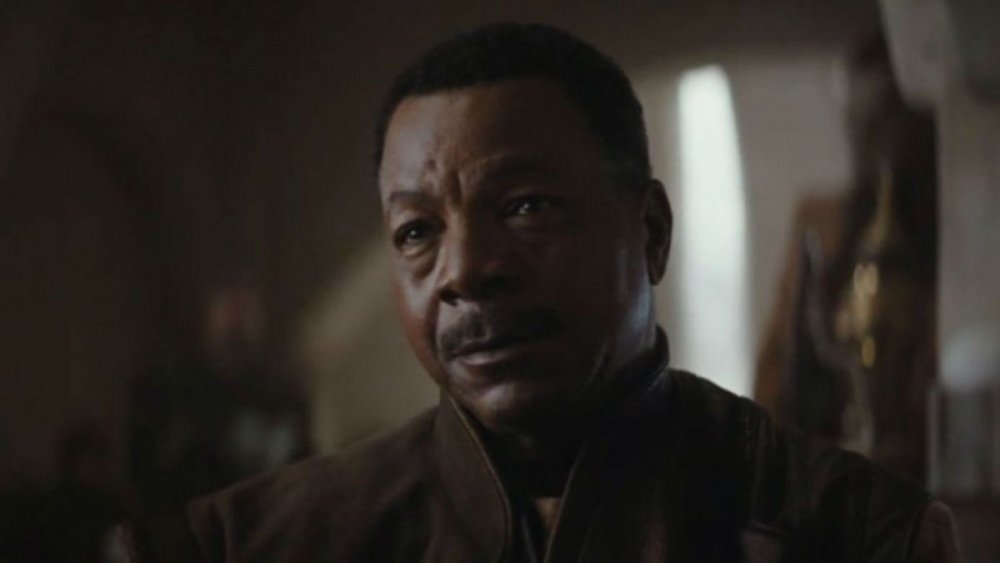 Disney
Carl Weathers has directed episodes of Silk Stalkings and Hawaii Five-O in the past. In fact, Weathers only agreed to take the part of Greef in the first place if there was an agreement he could direct a future episode if the show got picked up for a second season (via Collider). Executive producers Jon Favreau and Dave Filoni proved to be men of their words, and now, Weathers has joined the helm of the next chapter of the Star Wars series. 
In that same interview with Collider, Favreau spoke of how he's been a fan of Weathers for a while, and how excited he was to see the actor take the reigns behind the scenes. As Favreau puts it, "And now, in Season 2, [Weathers is] a part of our directors' brigade. I know him through the Director's Guild. We met and I was a fan of his acting, but he's been directing more lately. So, this whole high tech, innovative set that we've developed for these specific stories, by Carl being there and being a part of it, and seeing how we were putting this together and experimenting with it, and seeing it all come together, he was perfectly qualified. He understood the story, the characters, the cast, and the technology, so it's really fun to be working with Carl now."
Weathers is just one name in the absolutely stacked roster of directors The Mandalorian assembled for its second season, however. Some of the other names attached this time around include Jon Favreau (Iron Man, The Lion King), Dave Filoni (Avatar: The Last Airbender, Star Wars: The Clone Wars), Robert Rodriguez (Sin City, Alita: Battle Angel), Peyton Reed (Ant-Man, Bring It On), Rick Famuyiwa (Dope, The Chi), and Bryce Dallas Howard (Jurassic World, Pete's Dragon). Make sure to check out the highly-anticipated season 2 of The Mandalorian when the first episode drops on Disney+ on October 30th.