The Reason Some NCIS Fans Are Upset About Season 18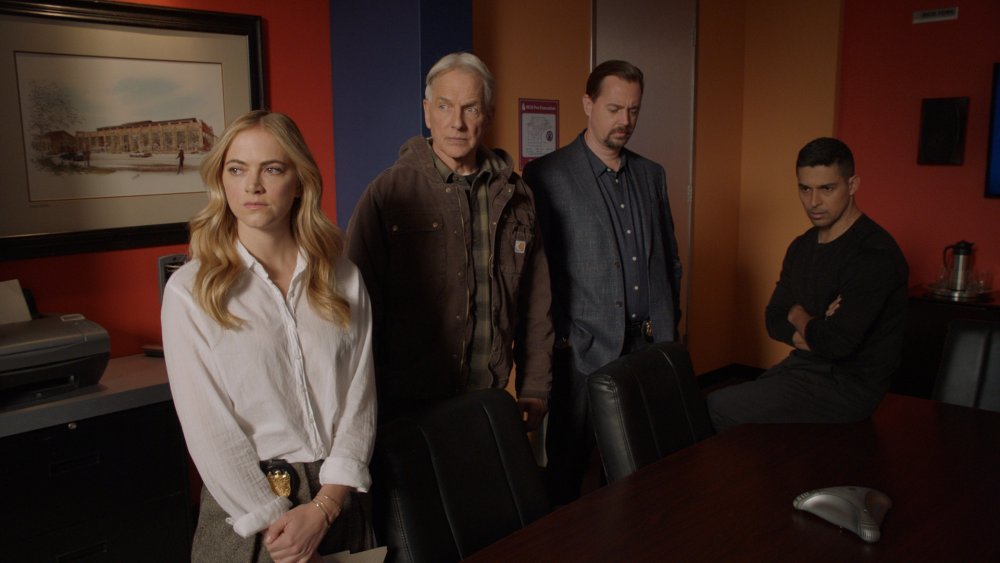 CBS
2020 has been a weird year for everyone, and the entertainment industry has been no exception. Tentpole movies have had their release dates pushed back. Television series have gone on hiatus. Daniel Craig's James Bond exists in a state of quantum uncertainty, his final appearance in the franchise locked in a box of studio uncertainty like Schrödinger's double-0 agent. And for fans of the long-running crime procedural NCIS – CBS's decades-spanning answer to the question, "How do we make JAG even saucier?" — the disappointments have been laid on thick. 
It started when season 17 of the series came to a jolting stop earlier in 2020 due to the ongoing COVID-19 pandemic (via The Hollywood Reporter). A brief period of celebration kicked off when the network announced back in May that NCIS would return for an 18th season, but a hard rain has fallen for fans of Mark Harmon and team, as it's been revealed that upcoming year will see only 16 new episodes of the show, as reported by Deadline.
It should be noted that NCIS isn't alone in having its episode count pruned. According to Deadline, other television series with trimmed forthcoming seasons include Blue Bloods, the modernized reboot of Magnum PI, and the NCIS spin-off series NCIS: Los Angeles.
Some fans approached the news with a sense of pragmatic dignity, sharing on social media their emoji-laden feelings of disappointed acceptance. As one viewer tweeted, "16 is better than having no new season at all, so I'll take it." Others, however, took to Twitter to express their frustration.
NCIS: You can't always Gibbs what you want, but hopefully season 18 will be what you need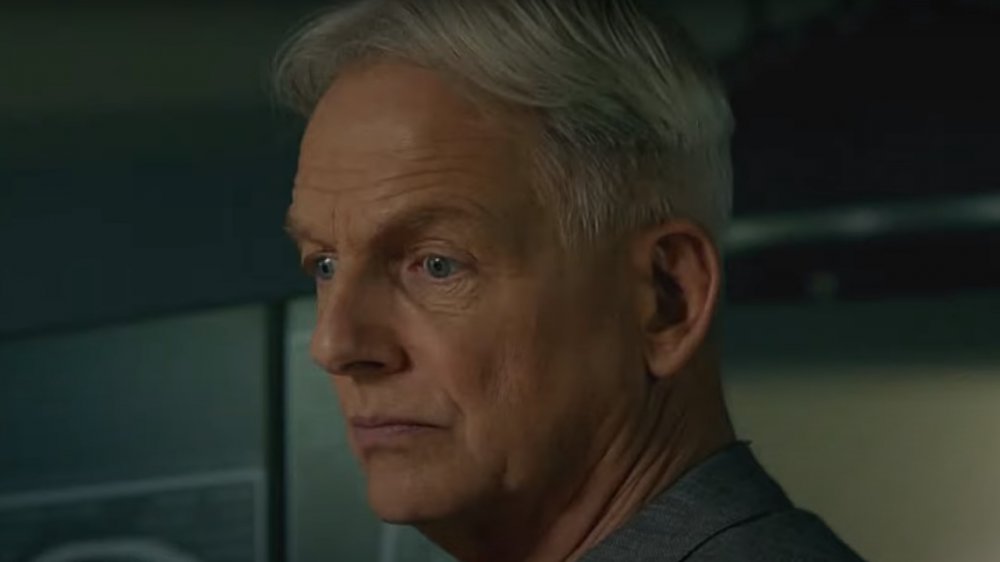 CBS
"How silly is that [decision] when the public is desperate for new content," tweeted one fan, responding to NCIS' reduced episode count. "The networks are wondering why they are losing viewers to streaming. This [is] one of the reasons why."
Another shared their dismay over the news by tweeting alongside two crying-face emojis, "#NCIS S18 will be shorter."
With any luck, less will be more for the upcoming season, which promises to delve into plenty of new and exciting territory. Relative newcomer to the NCIS cast Wilmer Valderrama, who has played Special Agent Nick Torres on the show since season 14, has been teasing his fans with a deep-dive into his character's nebulous past. 
He told TV Insider, "I don't know what's in store for any of the other characters, but for my character specifically, we're going to be finding out so much more about his past this season. This season is going to really focus a lot on where he really came from, what was his upbringing and his family, so we're going to get learn a little bit more about his family since Torres has been such a mystery to the audience for the last four years. It's going to be fun to peel some of the layers off and really give the audience a little bit more justification of why he is the way he is."
NCIS season 18 is also adding in fresh blood: Victoria Platt of Days of our Lives was recently tapped to play a new role on the series, Special Agent Veronica "Ronnie" Tyler.  Additionally, according to TV Line, season 18 will start with a time jump — bringing the action back to the season 17 episode "Musical Chairs," and taking a look at Gibbs' mysterious "fishing trip." But wait, there's more: It turns out that Gibbs' getaway was actually a secret mission, during which he teamed up with FBI special agent Tobias "T.C." Fornell, played by Joe Spano. That's something to look forward to, right? 
There's still plenty to get excited about when NCIS returns on November 17, 2020. It's just, you know, there won't be as much of it.