Magnum P.I. Reboot In The Works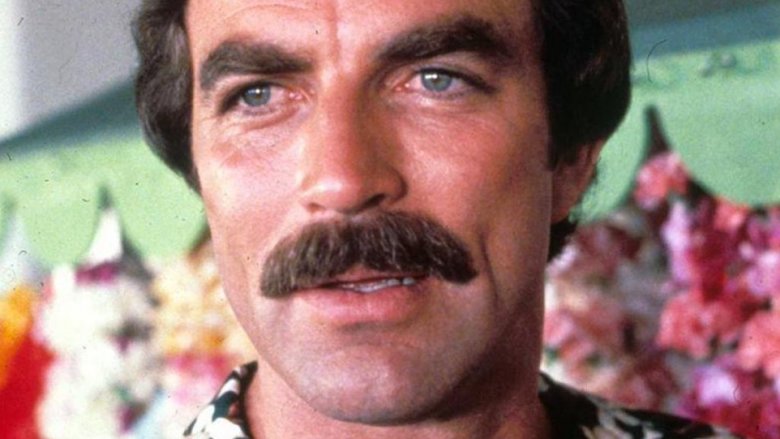 Rex Features/Twitter
We know what you're thinking... and you're right. It is about time we get to see a Magnum P.I. reboot. And CBS is making that a reality, as the network has given a pilot-production commitment to a refresh of the classic Tom Selleck-led cop drama (via The Hollywood Reporter). 
The new Magnum P.I. will be an "update of the original," with a new actor playing the title role. It will follow Thomas Magnum (formerly played by Selleck), an ex-Navy SEAL who returns home after serving in Afghanistan. (While the original show was set in Oahu, Hawaii, it's unclear if the reboot will be as well.) There, he puts his military skills to good use and becomes a private investigator, eager to take on cases that others refuse to tackle. With help from Theodore "TC" Calvin, Orville "Rick" Wright, and former MI:6 agent Juliet Higgins, Magnum serves as the helping hand people can rely on when they have nowhere else to go. 
Beyond the comedic aspects, the Magnum P.I. reboot will "explore a brotherhood forged by the trauma of combat, what it means to return home an ex-soldier, and a commitment to continuing to serve while in the private sector," THR notes.
The Blacklist producers John Davis and John Fox are attached to executive produce the Magnum P.I. reboot under their David Entertainment banner. Hawaii Five-0 reboot creatives Eric Guggenheim and Peter Lenkov (who also serves as showrunner for CBS' MacGyver revamp) wrote the potential series' script.
Created by Donald P. Bellisario and Glen A. Larson, the original Magnum P.I. ran from 1980 to 1988, and starred Roger E. Mosley as Calvin, Larry Manetti Wright, and John Hillerman as Jonathan Quayle Higgins III (simply known as Higgins on the show). The Higgins character gets gender-bent in the reboot, which means the new series will center around three men and a woman rather than four men. CBS took a similar approach for its Sherlock Holmes series Elementary, turning the eponymous detective's sidekick Dr. John Watson into Dr. Joan Watson, played by Lucy Liu. 
Last year, another network tried its hand at a Magnum P.I. refresh. ABC developed a sequel to the original show entitled Magnum, which followed Magnum's daughter, Lily "Tommy" Magnum, as she returned to Hawaii and assumed the top position at her father's private investigation firm.
For those wondering if Selleck (and his magnificent mustache) will be involved in the reboot in any way, it's unlikely. According to Deadline, there were discussions about Selleck having a hand in the new series, but he reportedly "opted not to get formally on board." He did, however, give the project his stamp of approval. It's possible that Selleck's current commitment as the star and executive producer of CBS' Blue Bloods kept him from signing on to the reboot, but that's simply speculation at this point. Perhaps he will make a cameo appearance if the series does move forward.