The Big Doctor Strange Moment That Was Completely Improvised In Avengers: Endgame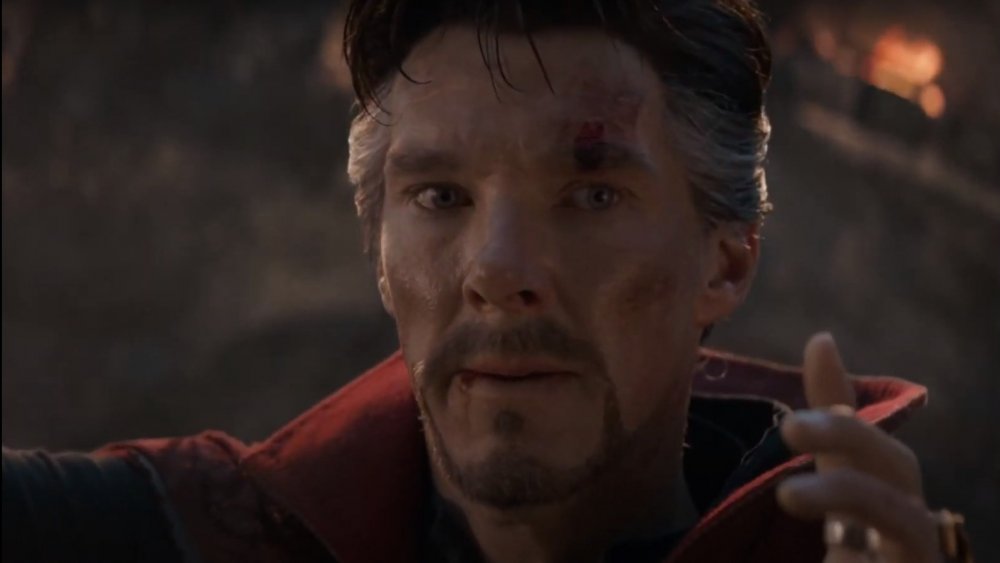 Disney
It's been fifteen months since the last time Marvel dropped a new entry in their cinematic universe, and fans are starting to feel an unfamiliar itch. For the first time since the franchise's genesis, we're looking at a two year gap period between MCU movies and the tidal wave of frame-by-frame social media dissection that they bring. All of that energy has to go somewhere, and fresh breakdowns of old Avengers stories seem as natural a place as any to funnel it. Luckily, Endgame's runtime was technically long enough that it's physically impossible for anyone to have watched all of it by now, so there's still plenty to discuss.
The most recent revelation coming out of the merry Marvel camp comes courtesy of Doctor Strange and The Exorcism of Emily Rose director Scott Derrickson, who took to Twitter to confirm an Avengers: Endgame rumor that had been making the rounds. The story goes that Benedict Cumberbatch got some leeway during filming on one of the film's most iconic sequences, the climactic third act battle scene. Most films with budgets larger than the GDP of a small island nation wouldn't allow for improvisation during an outlandishly expensive action sequence, but it seems the Russo brothers gave the good doctor one opportunity — just one.
"Benedict told me this moment was an improv," Derrickson tweeted on October 27, linking to a gif of Doctor Strange in close up, holding up a single finger to remind Tony that there was only one way to win the fight with Thanos.
Doctored footage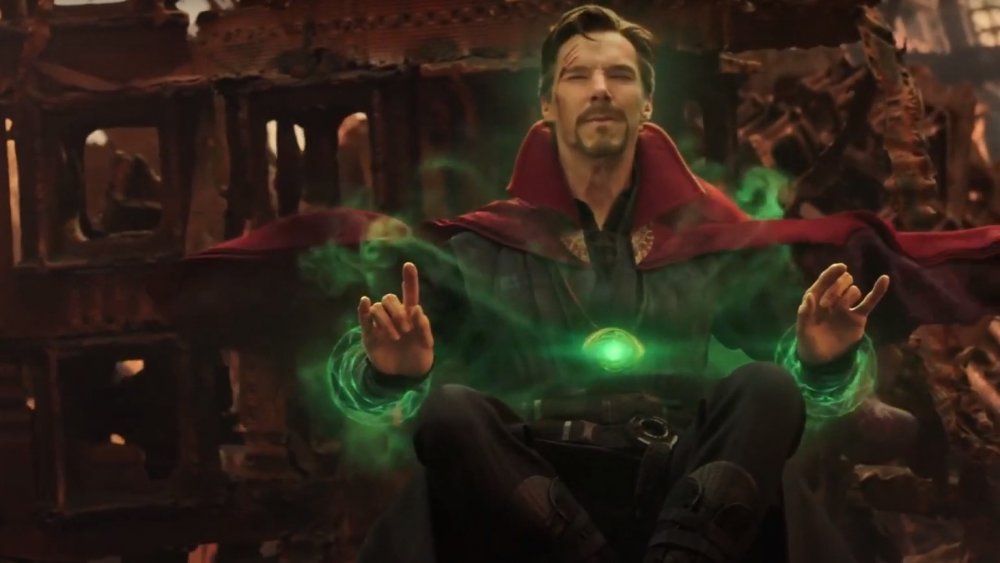 Disney
The shot in question is an important one, and it hammers home the gravity of the decision that has to be made, especially considering the relatively nonsense-free relationship that Strange and Stark develop during Infinity War. It's wild to think that such a powerful moment was thought up on the spot, given the decades of continuity that went into this climax.
To be fair, it's nowhere near the only unscripted MCU moment. During an interview on Netflix's My Next Guest Needs No Introduction, Robert Downey Jr. revealed that the scene where Tony offers Bruce Banner some blueberries in the first Avengers movie was created in the moment, and Dave Bautista claimed to have come up with the line "Why is Gamora?" in a Yahoo! Entertainment interview.
The argument could even be made that the entire Marvel Cinematic Universe rode to success on the back of improvisation. Since it debuted in 2008, the actors and production team from the original Iron Man movie have been vocal about the film's bizarre journey from page to screen. With script issues constantly plaguing the shoot, director Jon Favreau opted to film much of Iron Man off the cuff, allowing the actors to come up with their own dialogue and utilizing a multi-camera setup to ensure that none of the ad-libbed dialogue was lost. The Altman-esque approach gave the movie a natural feel that separated it from previous Marvel superhero movies like Ghost Rider and Ang Lee's Hulk, which were shot on similar budgets but largely derided by critics. 
The lesson here: There might only be one way to save the universe, but you can't count on the writers to think of it ahead of time.