Letitia Wright Has Hope For A Possible All-Female Avengers Movie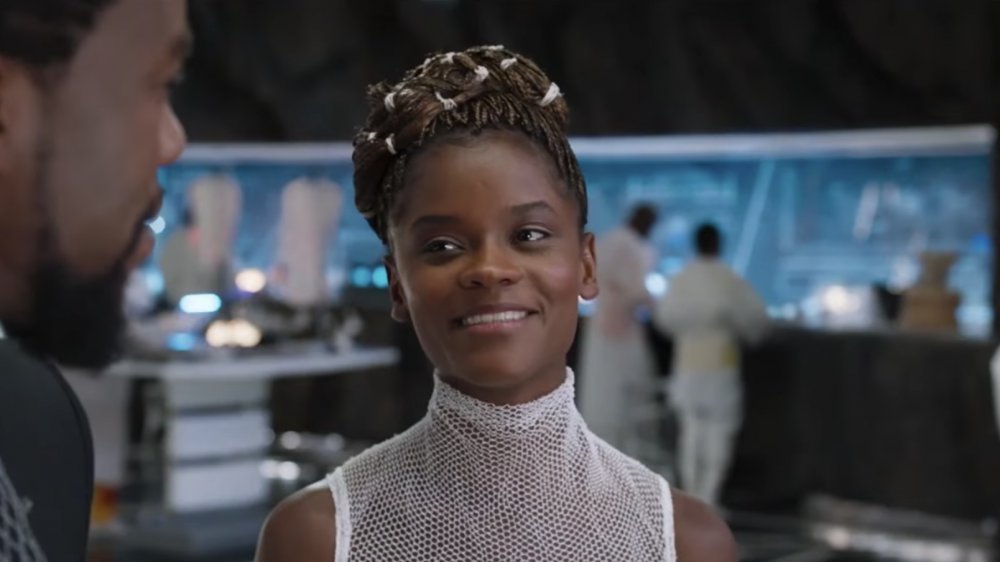 Disney/Marvel Studios
Avengers: Endgame served as a thunderous period on the very long sentence that was the Marvel Cinematic Universe's journey that began back in 2008 with Iron Man. With Tony Stark (Robert Downey Jr.) now dead, Black Widow (Scarlett Johansson) also dead, and Steve Rogers (Chris Evans) retired to a handsome military pension, it's clear that the Avengers (along with the MCU as a whole) are in sore need of a new lineup.
One relevant moment from Endgame which had a lot of people talking was when — for the first time — most of the women of the MCU united in a single shot to do battle against Thanos and his horde. For many, this moment felt a bit didactic, but it also seemed to signal where the MCU might head next.
Some fans even felt this moment was a nod to the 2015 Marvel comic series A-Force, which features an all-female team of Avengers. This observation begs the question: Is an A-Force movie or something similar on the way. Though we can't come anywhere near confirming that's the case, Shuri actress Letitia Wright has hopes that the answer to that question is a resounding "yes."
Who would join Shuri in an all-female Avengers team-up?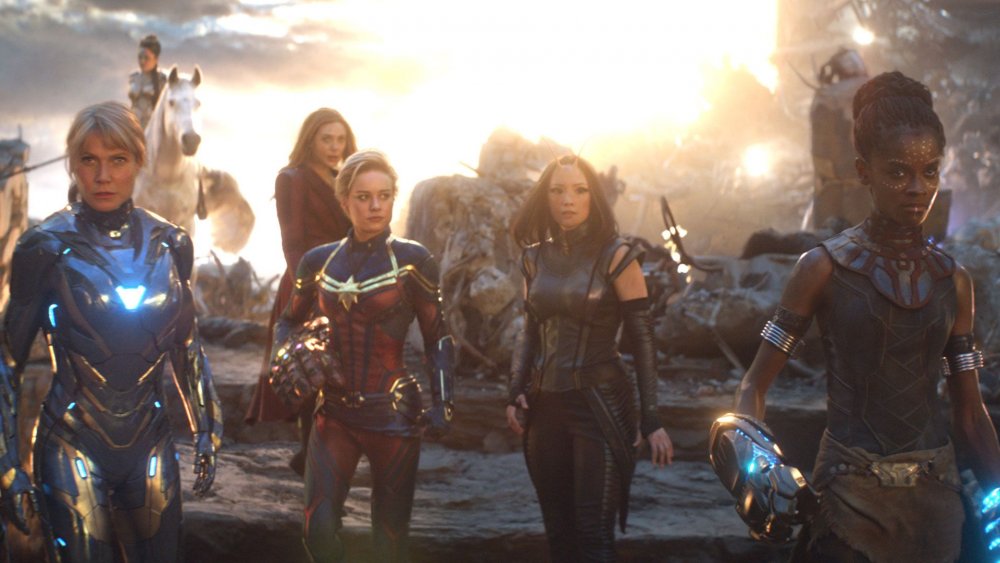 Disney
In an interview with Yahoo! Entertainment, Wright spoke about Shuri, "It was always a dream of mine to play someone that can be impactful not only for Black women but also just for women around the world and young people, too. To be able to have a combination of people and audience members who are so thrilled and appreciative of Shuri is a good feeling. I feel like I contributed something positive in the world."
Shuri is arguably an even more important figure in the MCU after the tragic passing of Chadwick Boseman. Without their Black Panther, Marvel and Disney are in the very challenging position of figuring out how to carry forward without an actor whose talents and advocacy mean so much to so many. Certainly one possibility is that Shuri could become the new Black Panther, a choice that feels both organic to material and respectful of Boseman's towering legacy.
As for Shuri appearing alongside a team of female Avengers in their own film, Wright knows people want to see it both in front of and behind the scenes. "I don't think we have to fight for it," said Wright. "[Marvel Studio EVP of production] Victoria Alonso is very strong about spearheading it, alongside Kevin [Feige]. It's only a matter of time before they do it."
Wright has ideas for who should be a part of the all-female squad, too. Fellow Black Panther co-stars Danai Gurira, Lupita Nyong'o, and Angela Bassett all make Wright's cut as does Tessa Thompson's Valkyrie. Naturally, Captain Marvel (Brie Larson) would also be in the mix. "Definitely have to have Captain Marvel," said Wright.