The Iron Maiden Easter Egg We Could See In The Alita: Battle Angel Sequel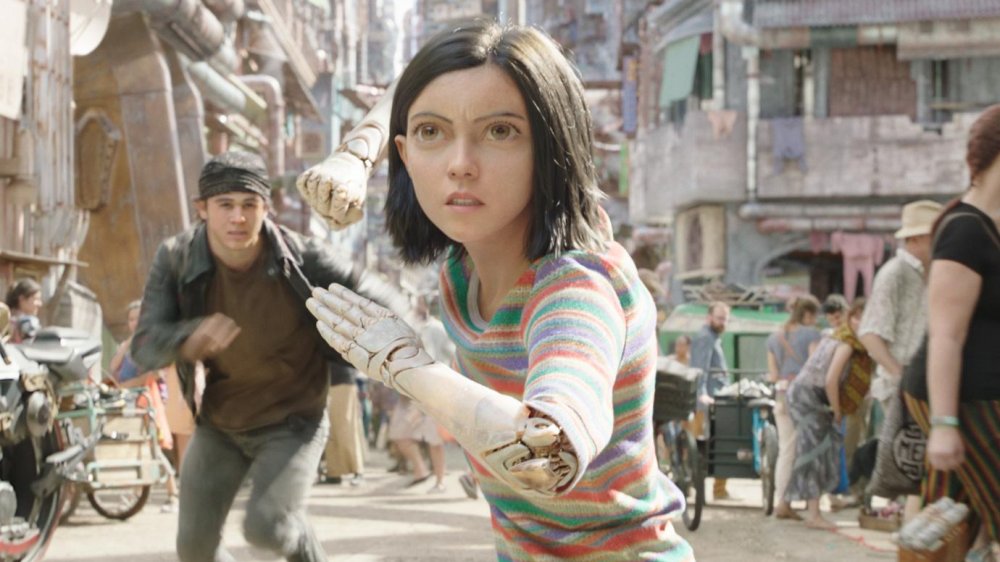 20th Century Studios
Despite its relatively low box office returns and perilously overdue theatrical release, Robert Rodriguez's 2019 science fiction action flick Alita: Battle Angel is well on its way to becoming a cult classic. Fans across the globe have continually voiced their support for the film and their unwavering desire for a sequel to make its way to theaters in the future. While there's no official word on such a project — aside from small interactions between those involved with the film and the Alita Army fan group — there are many who still feel it could become a reality, someday. As a result, these same fans are already discussing what a potential continuation could entail.
To do so, fans look to the Japanese manga series the feature film spawned from — Yukito Kishiro's Battle Angel: Alita — for clues as to where a wider franchise could go. Their intention might be to come up with story beats and plot points that would follow how the first Alita movie ended, but, thus far, their research has yielded so much more. In fact, as pointed out by Reddit user Insert_name_here33, if a future film followed the source material to the letter, a cameo from one of heavy metal's most famous mascots isn't entirely out of the realm of possibility.
Iron Maiden's Eddie could pop up in an Alita sequel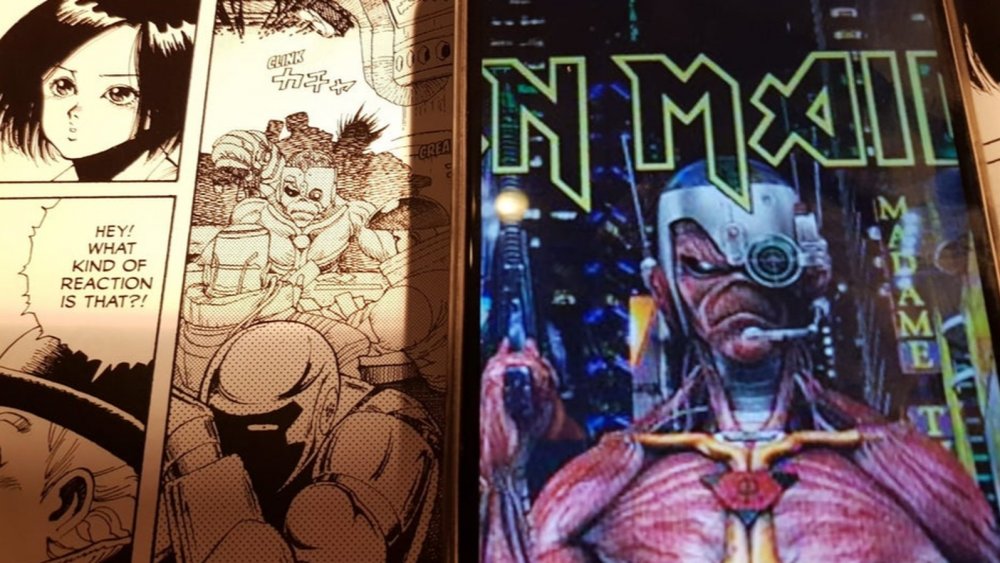 Insert_name_here33/Reddit
As a fan of the metal genre, Yukito Kishiro found ways to inject his work with allusions to his musical preferences. Battle Angel Alita proved no exception, as the manga artist took full advantage of a crowd scene in one of the novel's panels to include a familiar face to those in the metal community. Lurking in the background is a cyborg rendition of Eddie (formerly Eddie the Head), the long-tenured, humanoid mascot for the British heavy metal group, Iron Maiden.
Eddie originated as a fake blood-spitting papier-mâché prop used for Iron Maiden's stage shows, which quickly gained popularity with fans. In response, the group elected to make him a bigger presence in their marketing, so in 1980, artist Derek Riggs began illustrating him into the band's album covers. He has remained there ever since, taking on the appearance of everything from an Egyptian mummy to a British soldier over the past four decades. He's a cultural icon, having etched out a permanent place in music history, for both himself and the band that spawned him.
Keeping in mind his everlasting popularity, it isn't out of the question, then, that should the Alita: Battle Angel series snag itself another movie, Eddie could pop up somewhere along the titular heroines next adventure. Given his cyborg appearance is one of his more recognizable renditions, he'd fit right into the fictional, post-apocalyptic vision of Earth outlined in the first movie. 
Still, it's important to recount that, as of 2020, there remains no confirmation that a second Alita film is on the way, leaving the Alita Army and metalheads everywhere alike no choice but to sit patiently, for the time being.