Gotham Actress On Why Her Character Deserves A Spinoff And The Character She Wants To Play Next - Exclusive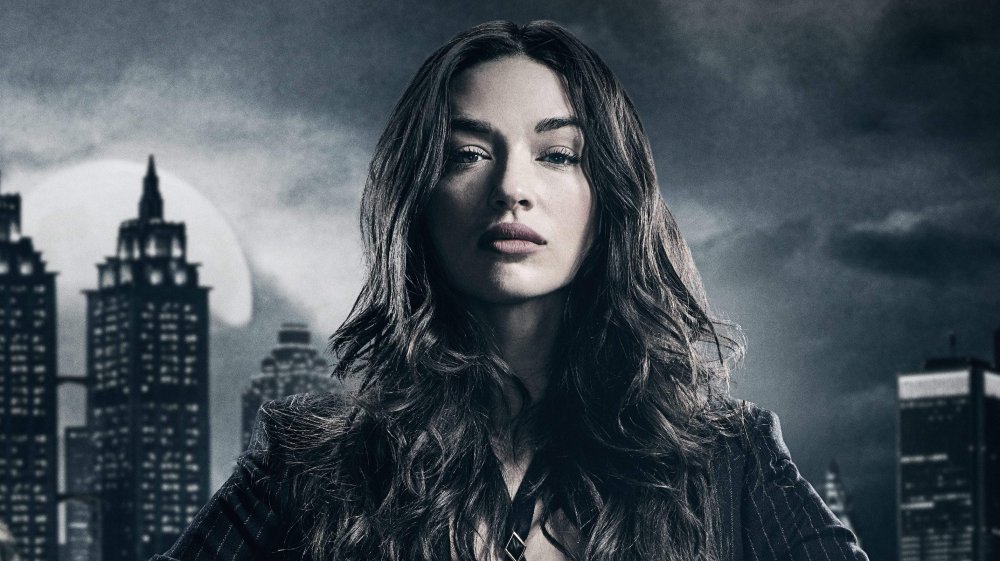 Warner Bros.
Now that Swamp Thing is getting a second chance on The CW, it's also a chance for some fans of Crystal Reed to see her portrayal of Abby Arcane for the first time. Reed gained a dedicated fan base in the genre community as a result of her time on Teen Wolf, but this is not her first foray into the world of DC Comics. Before she was Abby Arcane in Marais, Louisiana, she got her start hanging around an even more well-known town — Gotham City.
Gotham on Fox was a series dedicated to telling the story of what Gotham City was like before Bruce Wayne grew up and became Batman. It was an origin story not just for the Dark Knight, but for many members of his rogue's gallery in a way we'd never seen on television before. Penguin, the Riddler, Scarecrow, Mr. Freeze, and so many other classic characters got reinvented through the lens of a world that slammed together the aesthetics of Tim Burton's Batman and the wacky comedy of Adam West's Batman '66 era.
Gotham was also an opportunity to introduce characters from the comics that we'd never seen adapted before. One such character was the daughter of mob boss Carmine Falcone, Sofia Falcone — played, as you may have guessed, by Crystal Reed.
In an exclusive interview with Looper, Reed talked about playing Falcone, and about what might happen if a member of that famous DC crime family found their way into the swamps of Marais.
From Sofia Falcone to Abby Arcane to... Batman?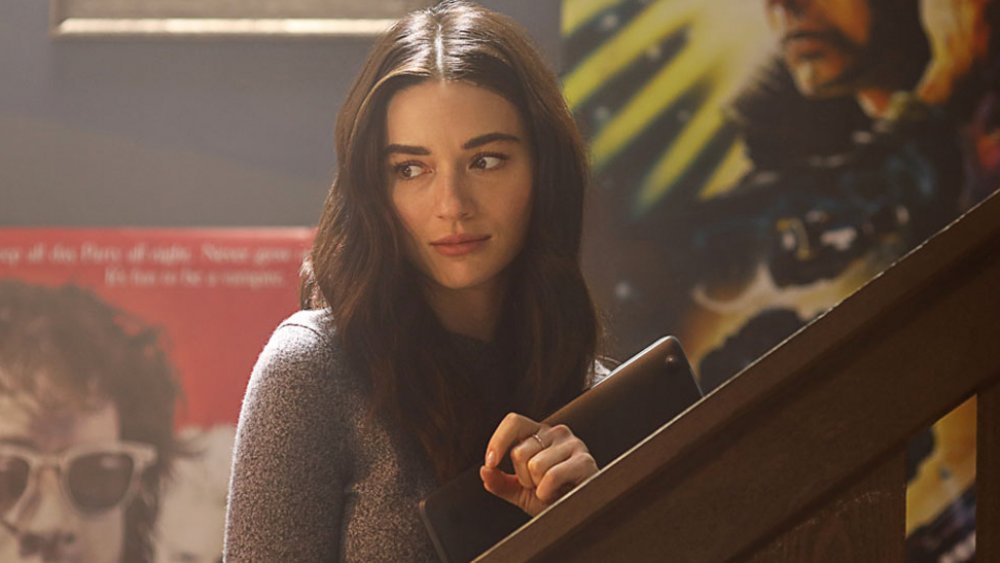 Warner Bros.
So, if Sofia Falcone showed up to Marais, would Marais be hers within 24 hours? "Oh, my goodness. Yes, she definitely would," says Reed. "I think she'd probably use her sexuality to get some things, and her charm and her charisma."
Reed was interested in reimagining Falcone in a show that wasn't made for network TV. "What would be really fun is to see Sofia Falcone on a show that wasn't network, so that we could really dig in and see her get super gritty," she says. "In fact, I'm calling for a spinoff. I'd love my own Sofia Falcone show where she completely dominates and takes over. That would be fantastic."
Of course, when someone has played two DC characters, you have to ask yourself when comes the triple threat? If Crystal Reed got to play yet another DC character who would it be?
"You know who I think would be really fun is Two-Face," says Reed. "He sort of felt Sofia-like." Reed also said she wants to play Batman, but acknowledged that Batwoman is already out there. There's always room, however, for another Batgirl. Crystal Reed for Stephanie Brown anybody?
Swamp Thing is now airing on the CW.