Netflix Just Dropped Huge News For Assassin's Creed Fans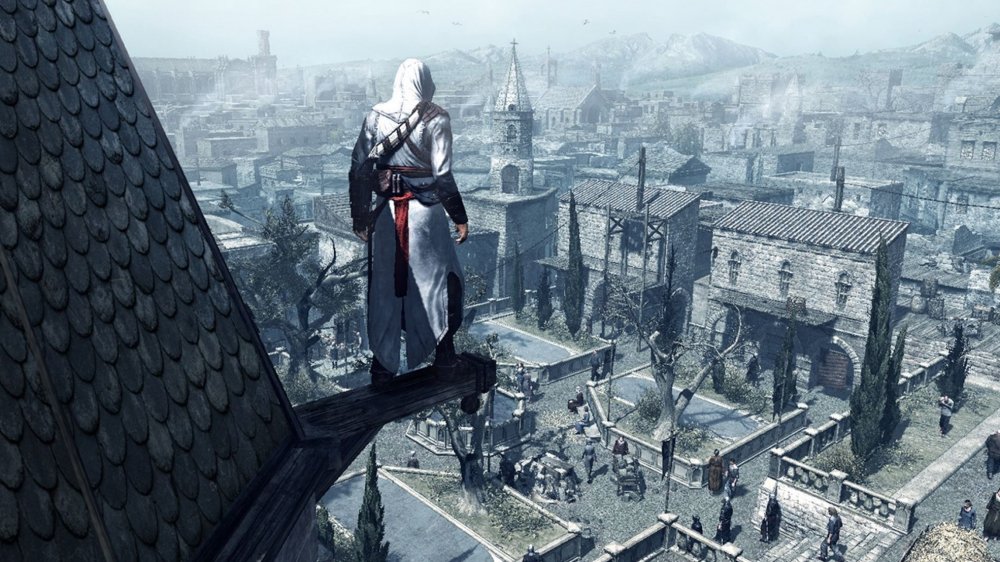 Ubisoft
It looks like the hidden blade might soon be unsheathed once again.
Ubisoft's Assassin's Creed games have enticed players since the first installment in the series dropped in 2007. It hasn't always been smooth sailing, and some of the games have made your hardware cry, but with the Viking-themed Assassin's Creed: Valhalla dropping on November 10, it looks like the franchise has a bright future ahead — on the video game side of things, at least.
There have been attempts to bring the game series' deep mythology and magnificent action to screens both big and small, but so far, the end result has left a lot to be desired. The Michael Fassbender-starring Assassin's Creed movie was critically panned, and made a little under $55 million against a budget of $125 million domestically, though its international haul elevated its worldwide earnings to a more palatable, though still not particularly impressive, $240.7 million (per Box Office Mojo). Meanwhile, the Assassin's Creed anime series that was first announced in 2017 is yet to materialize.  
But there's no reason to despair. People who have been clamoring for more Assassins and Templars on their screens will be relieved to find out that the wheels have apparently been turning behind the scenes all along. In fact, Netflix just dropped huge news for any and all Assassin's Creed fans out there.
Netflix is working on a live-action Assassin's Creed series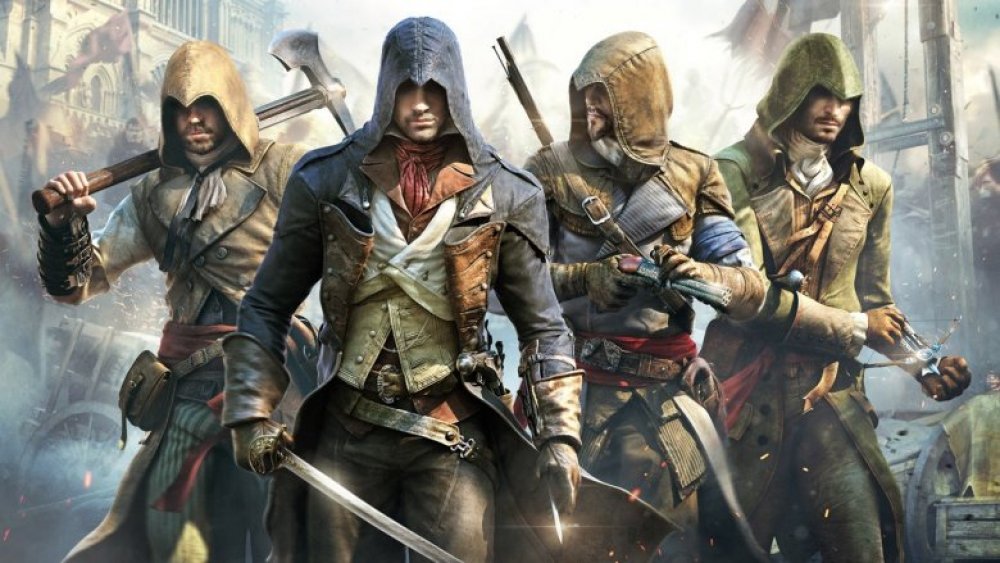 Ubisoft
On the morning of October 27, 2020, the official NX on Netflix Twitter account posted a brief animation that showed an amalgamation of the Assassin's Creed logo and the streaming service's famous red "N," before ending in the appearance of the text, "A Netflix Original Series." To further drive the point home, the account clarified in a follow-up tweet: "Netflix will be developing an Assassin's Creed live-action series. Ubisoft's Jason Altman and Danielle Kreinik will serve as Executive Producers."
But wait, there's more! Per Deadline, we may not be talking about just one show, here. It looks like Ubisoft and Netflix have actually reached a content agreement that'll allow the streaming service to develop all sorts of series based on the Assassin's Creed universe — including anime and animated versions. Yep, it looks like the anime is still on the table, after all. In fact, right now, just about anything might be on the table, complete with sides and a generous helping of dessert.
Netflix has huge plans for Assassin's Creed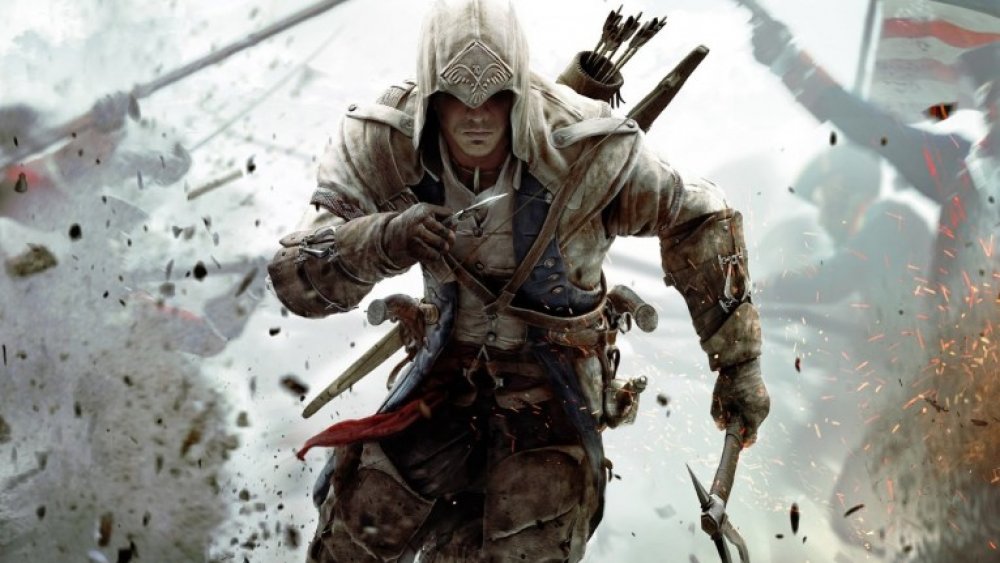 Ubisoft
The newly-announced live-action show has yet to announce a showrunner, but it's probably safe to say that Netflix is on the case. After all, according to VP of Original Series Peter Friedlander, the streamer is dead serious about making the best Assassin's Creed content they possibly can.
"We're excited to partner with Ubisoft and bring to life the rich, multilayered storytelling that Assassin's Creed is beloved for," Friedlander says. "From its breathtaking historical worlds and massive global appeal as one of the best selling video game franchises of all time, we are committed to carefully crafting epic and thrilling entertainment based on this distinct IP and provide a deeper dive for fans and our members around the world to enjoy."
All of this makes perfect sense, really. After all, Assassin's Creed's vast and complex mythology lends itself to anything from hard sci-fi to sprawling Game of Thrones-style fantasy, so it makes sense that Netflix is happy to see how far they can take things. And when you look at what the streaming giant did with The Witcher, there's reason to believe that they'll be able to deliver.