Why We're Worried About Frank In Shameless Season 11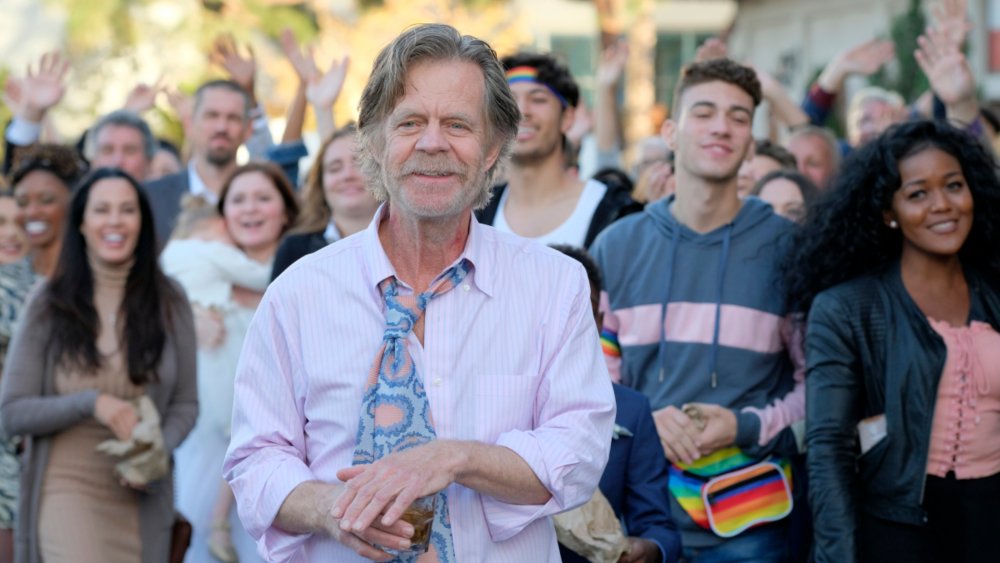 Tony Rivetti Jr./Showtime
Frank Gallagher has more than used up his nine lives over the course of ten seasons of Shameless. He's lived through overdoses, several beatings, sleeping outside in frozen temperatures, a liver transplant, and being inside a building while it was being demolished, among other things. With so many near-death experiences under his belt, it's hard not to be worried that Frank won't make it out of Shameless season 11 alive. 
The final season of Showtime's long-running family dramedy is set to give a rewarding sendoff to all of the Gallaghers, but the official synopsis includes a worrying detail about Lip preparing to be the family's official patriarch. To be fair, Frank hasn't done much to earn the title of Gallagher family patriarch aside from contributing his DNA. There doesn't seem to be a rock bottom for Frank where his kids are concerned — from losing Liam in a bet to using Carl's sperm to father two children without his consent, he never fails to reach new lows, so in many ways, Lip has been the family patriarch for some time now. Still, if the show was ever going to kill off Frank, season 11 would be the time to do it.
Shameless season 11 will include Frank reckoning with his age, while Lip steps up as the eldest Gallagher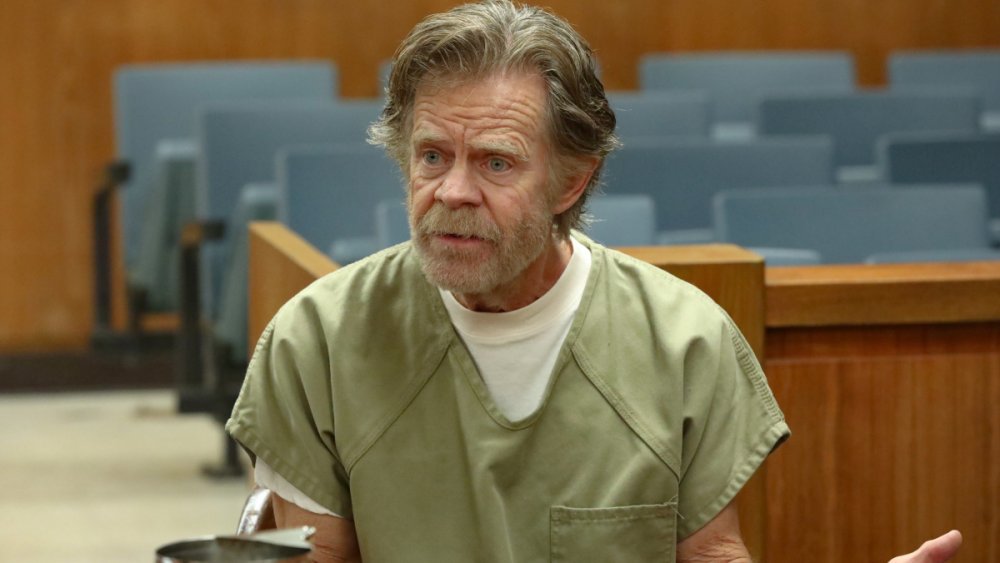 Paul Sarkis/Showtime
According to Showtime's official synopsis for Shameless season 11, Frank will be facing his mortality and reevaluating his place within his family, while Lip is said to be struggling "with the prospect of becoming the family's new patriarch" (via Deadline). Lip and Frank's arcs have been entwined since the series began, so it only makes sense that the final season will find them both at a crossroads in their lives. For years, Lip has been determined to not become his father, and it seems he's escaped that fate — for now, anyway.
Meanwhile, Frank's luck is bound to run out at some point. The truth is, he's now a man well into his 60s at least (actor William H. Macy is actually 70), and he hasn't exactly taken care of himself. His addiction to drugs and alcohol has taken a toll on his body, as has a lifetime of rough living. The time for Frank to get his life in order is now, but it's unclear if that's something he's prepared to do.
The synopsis also mentions that Shameless will be tackling the coronavirus pandemic and the changes it brings to the family's Chicago neighborhood, but aside from possibly spurring Frank to confront the fact that he's not getting any younger, it doesn't seem likely that the show will have him succumb to the virus. But that doesn't mean Frank is safe either. Since this is the last season, the family's resilient patriarch could finally be out of time.
Frank may get a reprieve from Shameless showrunner John Wells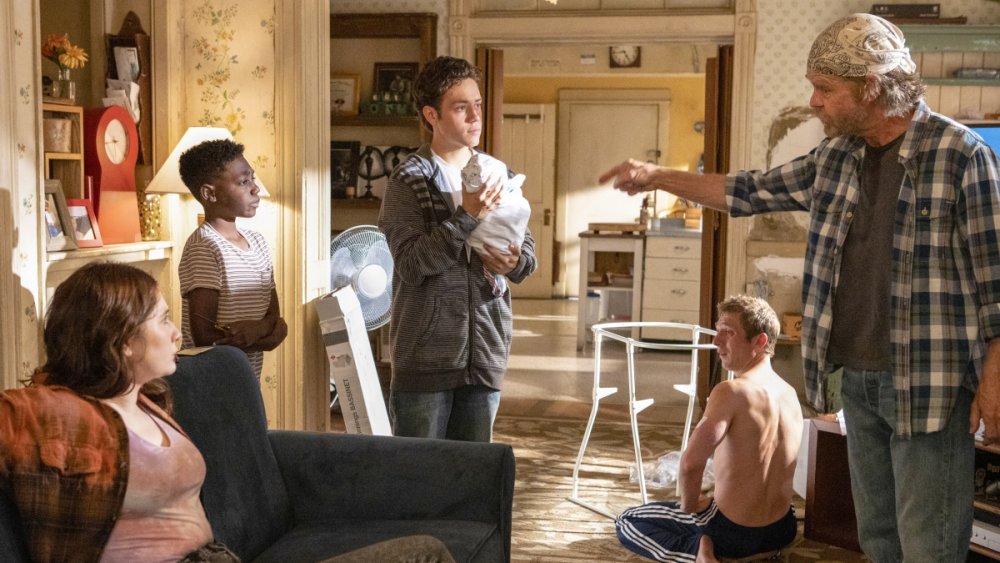 Paul Sarkis/Showtime
If anyone can save Frank from himself, it's Shameless showrunner John Wells. In a January 2020 interview with Entertainment Weekly, Wells admitted that it wasn't his idea to end the series with season 11. The showrunner shared that he would love to see Shameless continue, but Showtime was ready to end the family drama.
"I haven't changed my opinion, I could do it forever," Wells told EW. "With the cast, we never had a conversation with Bill [Macy] or anyone else about whether they wanted to stay longer because Showtime let us know that they were ready to close up shop. Like I said, I'm so appreciative of all the support they've given us all these years that it would be very ungrateful of me to not just thank them. But, if anybody else wants to make it, let's make it. I'll make it. There's just so much to write about and I love these characters."
Given his love for the characters and his conviction that there are still more stories to tell, Wells may be reluctant to kill off any of the Gallaghers on Shameless season 11. If that's the case, then Frank may still have a few lives left after all. But whether he makes it through the series finale alive or not, it's long past time for the character to reckon with his bad behavior and make amends with his children while he still can.