Moon Knight Will Be The Third Comic Book Character Oscar Isaac Has Played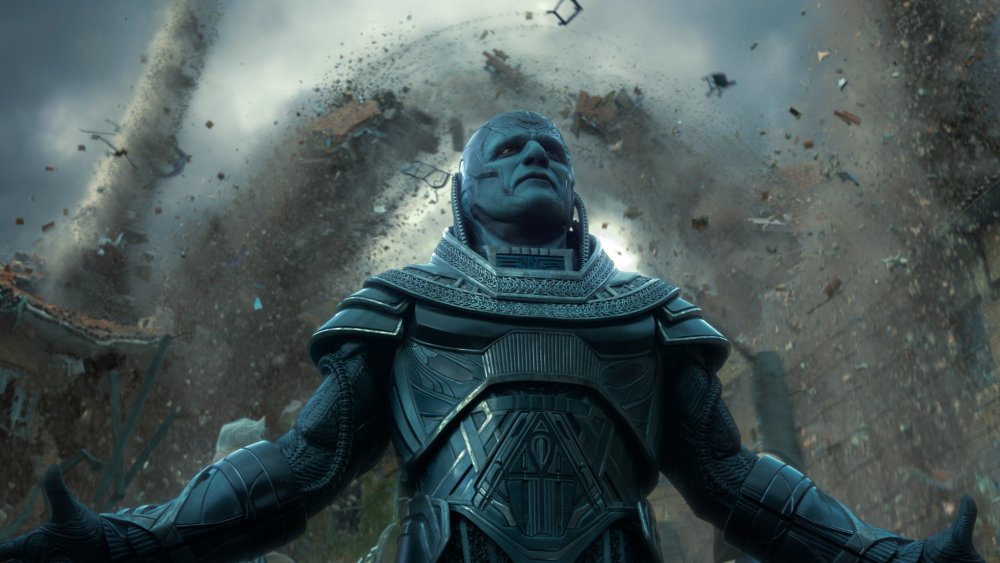 20th Century Fox
Oscar Isaac may end up playing of Marvel's most interesting characters, and if he does, it won't be his first time playing a famous comic book character.
When news broke that this talented actor, who has appeared in everything from blockbusters like the Star Wars sequel trilogy to indies like Ex Machina, is in talks to star in Marvel Studios' upcoming Moon Knight series, fans got seriously excited, and it's easy to understand why. In fact, Isaac has played a few comic staples before.
If you're somehow unfamiliar with this super-popular performer — and are a huge fan of the original Moon Knight comics — you can rest easy knowing that Isaac has some experience adapting comic book characters. In 2016, Isaac headlined X-Men: Apocalypse as the title character, Apocalypse, a mutant super-villain with a whole slew of frightening powers, including telekinesis, teleportation, and even the ability to change other mutant's powers. Pitted against fan favorites like Professor X (James McAvoy), Magneto (Michael Fassbender), and a young Jean Grey (Sophie Turner), Apocalypse meets a bitter end, but the role definitely proved Isaac was right at home in a comic book adaptation.
After that, Isaac popped up in a tiny but pivotal cameo in the Academy Award-winner Spider-Man: Into the Spider-Verse in 2018, appearing in a post-credits sequence as Miguel O'Hara, who is also known as the futuristic Spider-Man 2099. With Spider-Verse's sequel on the horizon — as of this writing, it's slated for an October 2022 release — it remains to be seen if we'll see more of Isaac in this budding film franchise.
Oscar Isaac has the range to pull off any role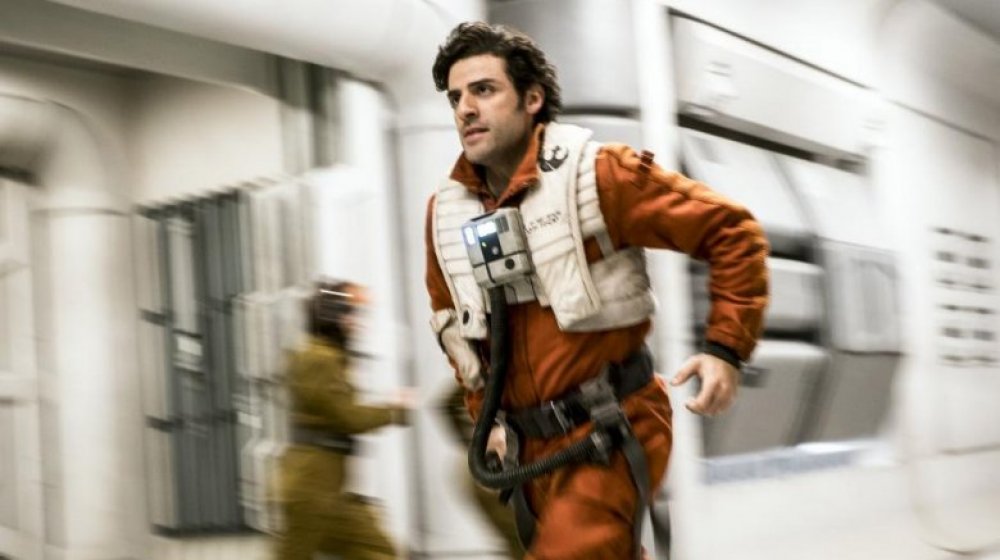 Lucasfilm / Disney
Ultimately, hardcore Moon Knight fans need not worry. Though the role itself is pretty complicated — Marc Spector, who masquerades as Moon Knight, is an ex-Marine and mercenary who gains special powers from the moon and fights crime by night — Isaac's resume proves that he's definitely up to the task.
After a breakthrough leading role in the Coen Brothers' retelling of Ulysses, 2013's Inside Llewyn Davis, Isaac snagged a Golden Globe nod for the role and firmly established himself as a star on the rise. Just one year later, he won raves for Alex Garland's Ex Machina and starred alongside Jessica Chastain in A Most Violent Year, earning even more accolades, and in 2016, he headlined the HBO miniseries Show Me a Hero, which won him his first Golden Globe.
Of course, you're probably most familiar with Isaac thanks to his featured role as charming fighter pilot Poe Dameron in the J.J. Abrams-led Star Wars sequel trilogy, which concluded with 2019's The Rise of Skywalker. As for Isaac's next project, before he even officially commits to Moon Knight, you can see him in Denis Villeneuve's highly anticipated adaptation of the sci-fi epic Dune alongside Timothée Chalamet.
Isaac, who was named "the best dang actor of his generation" by Vanity Fair in 2017, hasn't confirmed his role in Moon Knight just yet. However, when he does, fans can get excited about what this extraordinarily capable actor might bring to this tricky role.