Brand-New Details Have Emerged About The Hocus Pocus Sequel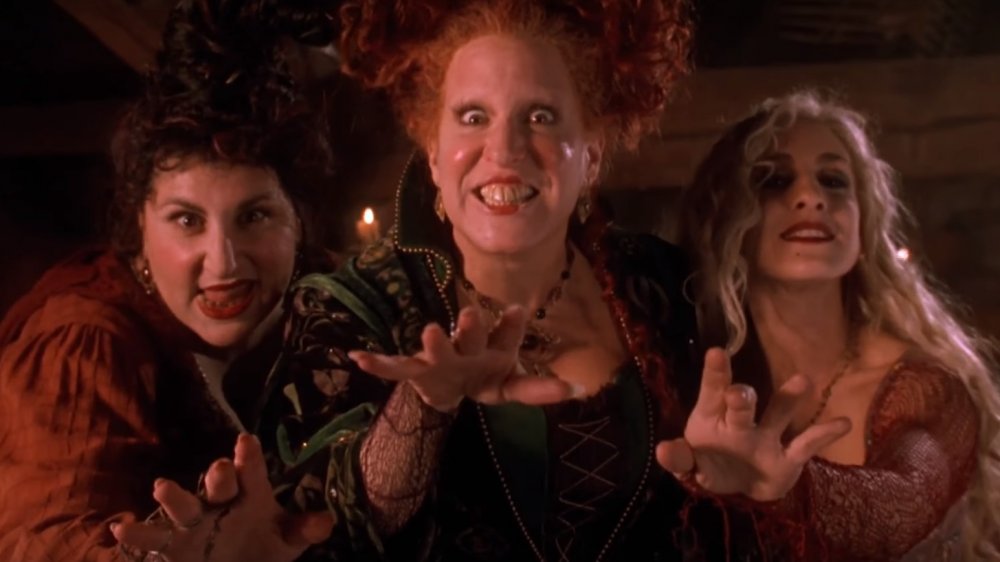 Disney/Buena Vista Pictures
Your '90s Halloween dreams — or nightmares — are about to come true, thanks to the company that believes in wishing on stars and knows a moneymaker when it sees one.
As reported by Variety, Disney is moving forward with a sequel to 1993's Hocus Pocus, set to appear on the upcoming streaming service Disney+. The House of Mouse even found a writer in Jen D'Angelo, who will also co-produce. D'Angelo's best-known writing credits to date are the TV series Workaholics, which she also co-produced, and the sitcom Happy Together, which ran for one season on CBS from 2018 to 2019.
If you haven't ever seen the film or you've yet to watch it during your annual Halloween movie marathon, we'll jog your memory: Hocus Pocus starred Bette Midler, Sarah Jessica Parker, and Kathy Najimy as three soul-eating witches who use their magic to evade an angry mob in Salem, Massachusetts in 1693 — returning 300 years later when they're accidentally summoned by a teenage boy, played by Omri Katz. Disney executives have said that they'd love to have the three lead actresses return for the Hocus Pocus sequel, but none of them are officially attached as of this writing.
Haven't we been here before?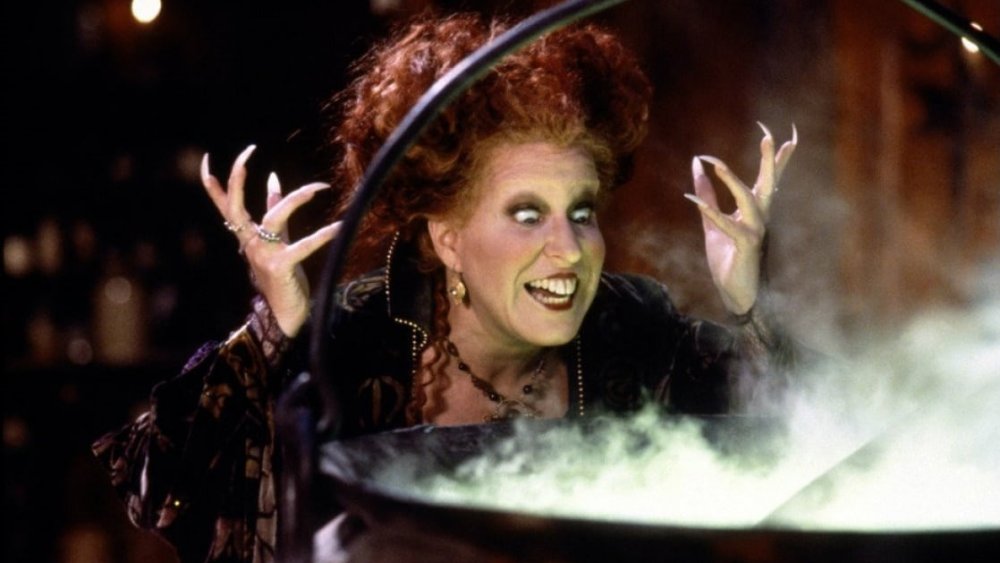 While many people see Hocus Pocus as a Halloween staple today — akin to candy corn, pumpkins, and overpriced costume masks that smell like a plastics factory — the film's original performance was more dismal than electrifying, making just $11 million in profit. (This may have had something to do with its July release date. Summer isn't really the time for a Halloween movie.) However, Hocus Pocus did much better on the favorite film medium of the 1990s — the VHS — and as a fixture on Disney-owned Freeform's annual Halloween programming block, becoming a campy cult classic. 
Given the movie's rise in popularity, whispers of a Hocus Pocus sequel or remake have been flying around for a few years. In 2014, there were rumors that Tina Fey was working on a related project with Disney — rumors which Fey denied, sort-of-but-not-really clarifying in 2016 when she shared with Cinema Blend, "There's a script in development. It's not so much a remake." 
In 2017, Deadline reported that original story creator and producer David Kirschner was on board with a Hocus Pocus remake for Disney Channel, which even had writer Scarlett Lacey attached. That project also melted down like a wicked witch in water — perhaps because Bette Midler made it known that she didn't think much of the prospective film, calling it "cheap." 
This all brings us to today and D'Angelo's new approach. After being teased for years, fans have to hope this planned Hocus Pocus sequel isn't another trick, but a prelude to a nostalgic treat.