Simon Pegg Gives Disappointing Update On The Future Of Star Trek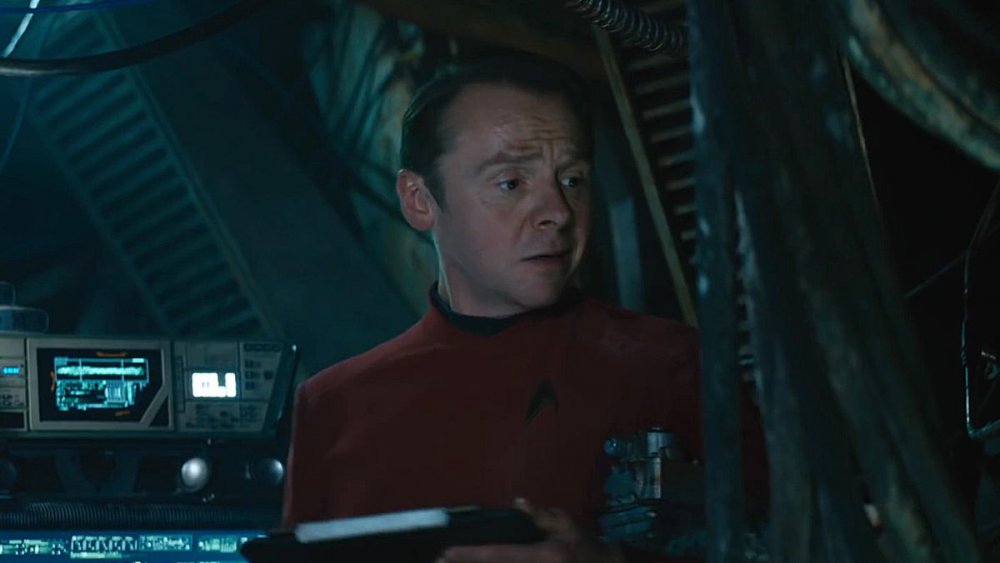 Paramount
Once seen as the epitome of geek culture, Star Trek got a shiny new action makeover in the hands of sci-fi wunderkind J. J. Abrams in 2009. The subsequent trilogy, which became known as the Kelvin timeline, introduced the next generation to the crew of the starship USS Enterprise. Chris Pine stepped into William Shatner's formidable shoes as Captain James Tiberius Kirk, opposite Zachary Quinto as Leonard Nimoy-originated Spock (Nimoy also returned as his character, which is why it helps to have the Star Trek Kelvin timeline explained).
No less important was the object of the oft-misquoted order "beam me up, Scotty." English actor Simon Pegg played the Scottish mechanic, originally portrayed by James Doohan. Pegg had been a fan of the animated Star Trek series as a kid, and he took his part in the beloved franchise seriously while also describing the first movie as "phenomenal fun" to the East Valley Tribune. (He's not alone: let's just say that when it comes to the Star Trek cast's all-time favorite moments, there are a lot of options.)
Since the third movie in the Kelvin trilogy, Star Trek Beyond, hit theaters in 2016, Star Trek has made a major return to small screens. CBS kicked off the prequel series Star Trek: Discovery in 2017, and Star Trek: Picard in January 2020. Pegg, however, seems to think his last voyage into the final frontier is looking pretty final, and here's the heartbreaking reason why.
Simon Pegg and the Star Trek cast don't want to continue without their co-star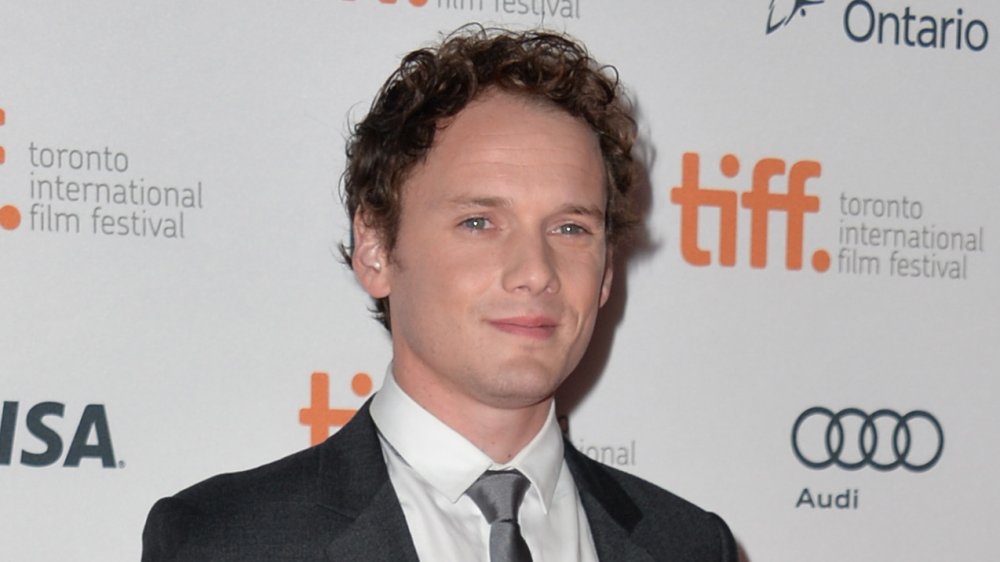 Alberto E. Rodriguez/Getty Images
In an interview with Collider, Pegg confirmed that the cast was just as close behind the scenes as in front of the cameras. Karl Urban, who played Dr. McCoy, has backed up Pegg's account, telling GQ in 2019, "you're working for so long with a group of people and you become like a family." According to Pegg, they still email and check in with each other, but usually about things other than a potential Star Trek sequel.
It's that closeness that's causing some of the reluctance among the cast to reunite on screen. Pegg told Collider that they were all knocked out by the death of co-star Anton Yelchin, who played navigator Pavel Chekhov. Yelchin died in a freak accident on June 19, 2016, aged just 27. In the interview, Pegg said, "Losing Anton Yelchin the way we did was a real blow. And I think it slightly took the wind out of our sails in terms of our enthusiasm to do another one, just because we're now missing one of our family. He would be conspicuous by his absence."
Fans hoping to see Pegg's Scotty in Noah Hawley's upcoming, very mysterious Star Trek project also got some bad news. Pegg said it "has been mentioned," but he hasn't heard anything more. "I'm as in the dark as everyone else," he said.
Simon Pegg thinks Star Trek suffers from comparison to another major action franchise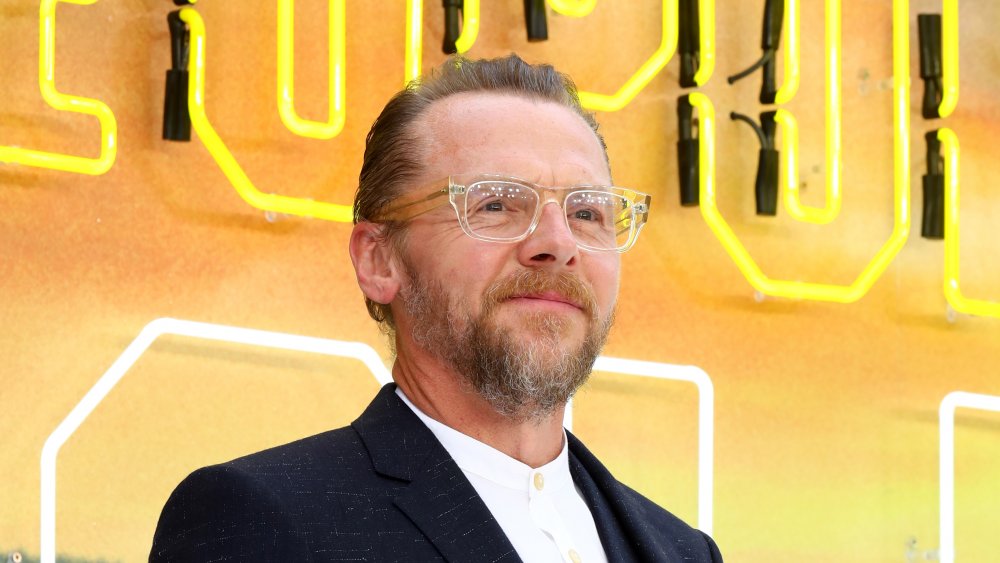 Tim P. Whitby/Getty Images
The horrible loss of their coworker clearly struck the close-knit Star Trek cast hard, but their reluctance to make a movie without Anton Yelchin is just one reason Star Trek 4 was canceled.
In 2018, talks between Paramount and Chris Pine and potential star Chris Hemsworth fell through over the issue of salaries. The studio reportedly tried to back out of deals it had previously made with the two actors. Although insiders insisted that the movie was still a priority, there's no movement in a positive direction years later. 
Part of the reason Paramount was reluctant to meet the figures for which Pine and Hemsworth were asking was because the Star Trek movies didn't deliver the kinds of returns seen from the duo's DC and Marvel movies. Pegg also noted this in a 2020 interview with GamesRadar+ and Total Film. He said, "Star Trek movies don't make Marvel money. They make maybe $500m at the most, and to make one now ... is $200m. You have to make three times that to make a profit." He also aired frustration with the Paramount chiefs who helmed the last release, saying, "They didn't really take advantage of the 50th anniversary. The regimen at the time dropped the ball on the promo of the film." 
But for Pegg, it came back to Yelchin. He described his death as "a huge blow to our little family," and again said it affected their desire to come back for more. Take heart, though, Trek fans, because there may be no more Kelvin, but we can still go back to Discovery and move forward with Picard.