Exclusive: Gold Rush Cast Members Shot At In Season 8 Clip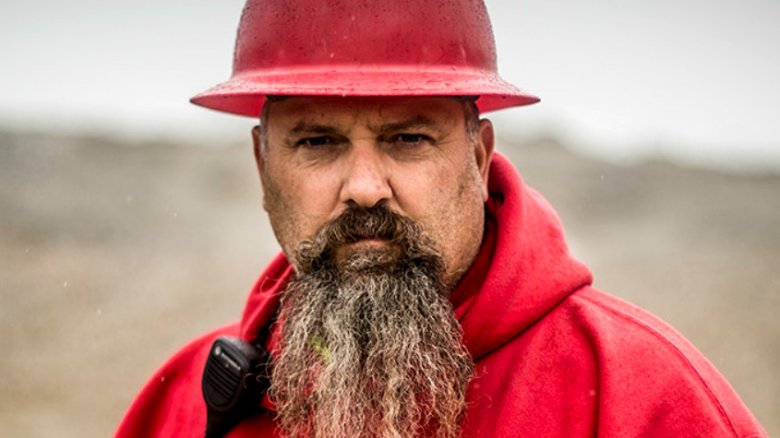 DIscovery
Mining for gold is inherently dangerous, but Team Hoffman faces a new kind of threat in the next episode of Discovery's hit reality series Gold Rush.
In this exclusive clip from "Blizzards and Bullets," members of Todd Hoffman's crew describe a terrifying encounter with a disgruntled resident near their dig site in Fairplay, Colorado. The incident was teased at the end of last week's two-hour season premiere. Watch the intense clip below.
As cast member Logan Pierce explains, it all began when one of the Hoffman workers got his car stuck away from the mine. As Pierce and others went to help him, they drove by a man who angrily flagged them down. "It turned really ugly, really fast," Pierce says. When they return to the mine and reveal they were shot at, Hoffman immediately sends everyone (including Gold Rush producers) away from the site. 
The season premiere brought massive ratings to Discovery last Friday, making the channel the top non-sports network on all of television for the evening among males ages 18 to 49 and the No. 1 non-sports cable network overall. It's the third straight year Gold Rush has ranked as the top unscripted show on cable with viewers ages 25 to 54 and males 18 to 49, and the fourth straight year it's been the No. 1 unscripted show with males ages 25 to 54. It's the third-biggest show on cable within that demographic, behind only The Walking Dead and Game of Thrones.
If you missed the season premiere, the stakes are even higher in the eighth season of Gold Rush. Hoffman and his rival Parker Schnabel made a $100,000 bet over who will unearth the most gold this season, and neither of the competitive miners wants to hand over that kind of loot. But, perhaps even more importantly, neither wants to admit defeat. Meanwhile, Schnabel looked to expand his empire with new land, which just so happens to be right next to a site owned by the man he pays royalties to: Tony Beets.
"Blizzards and Bullets" premieres tonight (Oct. 20) at 9PM ET/PT on Discovery.