Borat 2's Reported Title Is Absolutely Bonkers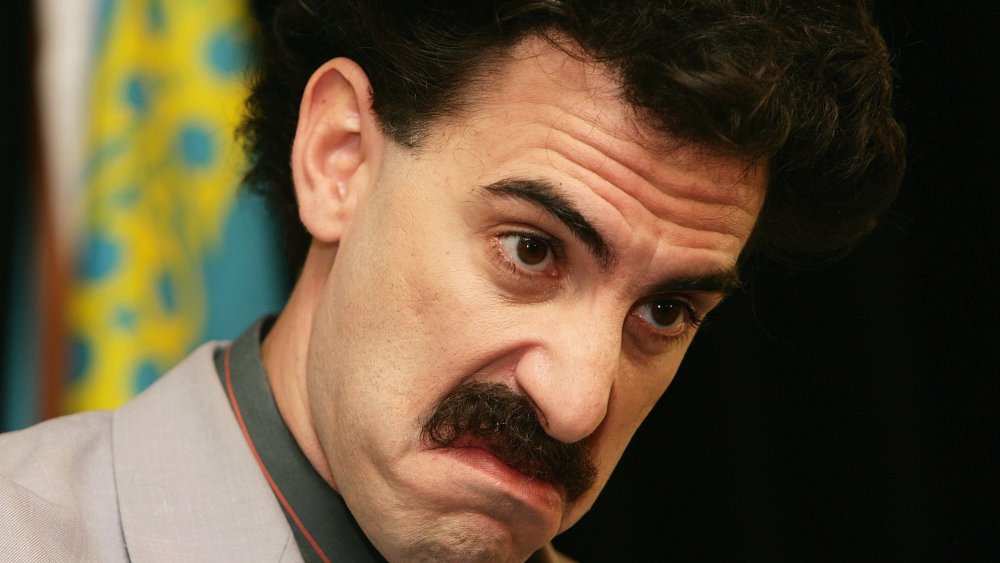 Kristian Dowling/Getty Images
True to form, the rumored title for Borat 2 is completely unhinged.
It's been nearly fifteen years since Sacha Baron Cohen's magnum opus Borat hit theaters in 2006, but as Collider recently exclusively revealed, Cohen not only wrote, but shot a secret sequel to his extremely weird comedy since then. Now, Collider is also reporting that there's a title for the next Borat film ... and unsurprisingly, it's absolutely insane.
Per Collider and The Film Stage, a now-deleted posting on the website for the Writer's Guild of America had a title listed – Borat: Gift of Pornographic Monkey to Vice Premiere Mikhael Pence to Make Benefit Recently Diminished Nation of Kazakhstan. While Cohen hasn't confirmed that this is definitely the title for the next chapter in the story of hapless Borat from Kazakhstan, this title is definitely bonkers enough to be real.
Created by Cohen during the heyday of his series Da Ali G Show, Borat is a crude yet naive Kazakhstan resident exploring the intricacies of the United States who ends up getting himself into plenty of trouble along the way. (If the first Borat film and Cohen's other film Bruno are any indication, it's possible Cohen got arrested several times while filming the latest Borat project.) Here's what we might be able to expect from a new Borat movie, and what Cohen has been up to since.
Borat 2 could be even crazier than the original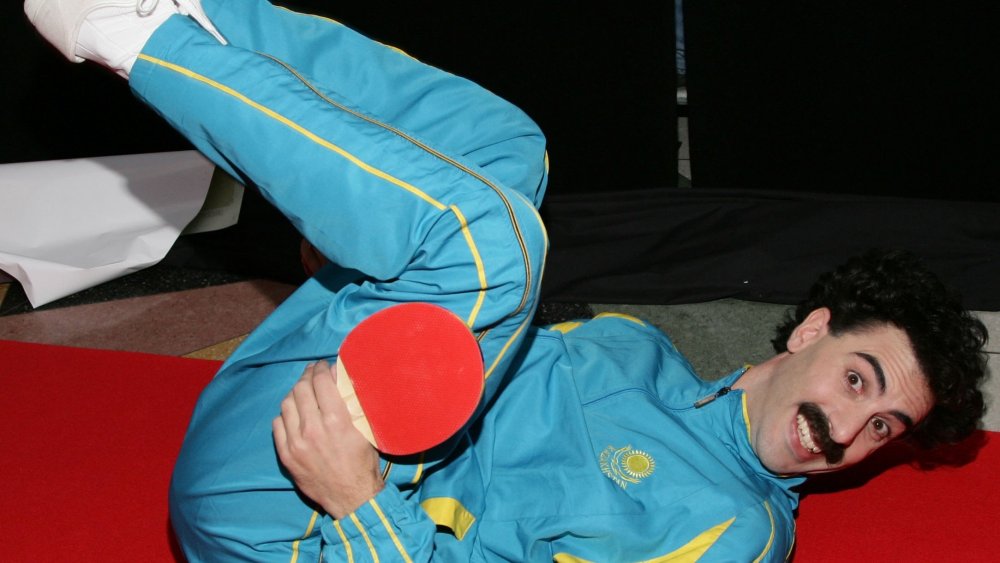 Kristian Dowling/Getty Images
If there's one thing fans know about Cohen, a consummate comedian with a gift for accents and a treasure trove of fake mustaches and disguises, it's that he loves to up the ante whenever he's given the chance. With that in mind, without any concrete details on what the next Borat film might have in store, audiences can only guess as to what deranged hijinks Cohen has in store for the world.
Beyond Borat and Bruno, however, Cohen picks pretty diverse projects while he's not playing one of his characters, and after Ali G, Bruno, and Borat all became too recognizable, he claimed he retired them, though clearly Borat will be returning for more adventures. Aside from his crazy cast of characters, Cohen is still an in-demand actor, even earning a Golden Globe nod for his 2018 series Who Is America?, as well as one for the 2019 miniseries The Spy.
Until Borat 2 arrives in theaters to bring glory to Kazakhstan once again, you can catch Cohen in his latest project, Aaron Sorkin's Netflix movie The Trial of the Chicago 7, which hits the streaming service on October 16, 2020.