Where Was Alita: Battle Angel Filmed?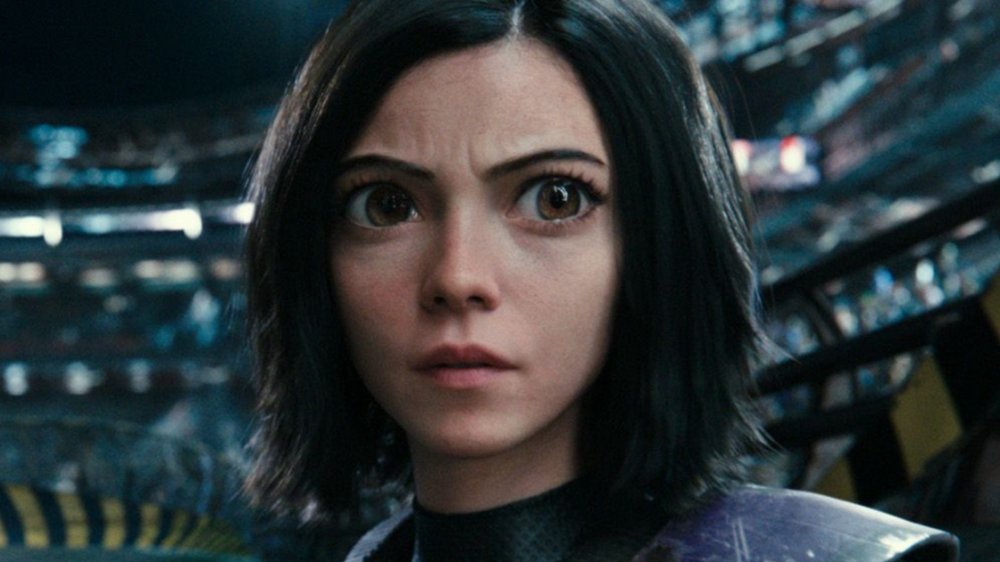 Alita: Battle Angel takes place 300 years after Earth was wrecked in a world-altering war. Alita (Rosa Salazar) is a cyborg, whose remains are found in a scrapyard during the year 2563. Dr. Dyson Ido (Christoph Waltz) salvages her dismantled body and attaches what's left to a robotic vessel. Just like that, a heroine is born amidst the ruins of post-apocalyptic Iron City: An angel of death for this strange new era of machinery and Motorball.
Based on the manga series of the same name, this 2019 cyberpunk-action film was brought to life by brilliant minds including director Robert Rodriguez, producer/writer James Cameron, producer Jon Landau, and writer Laeta Kalogridis. Although the film takes place in a blighted world, Alita: Battle Angel features gorgeous visual effects that give its rusted environs an eerie beauty. Iron City feels real enough to walk around within, due to the hard work of the movie's crew. While the film's setting is inspired by Latin American cities, fans might be surprised to learn that Alita: Battle Angel was actually filmed in Austin, Texas. That's right: Alita's decrepit, futuristic stomping grounds come from the Lone Star State.
Iron City was shot in Austin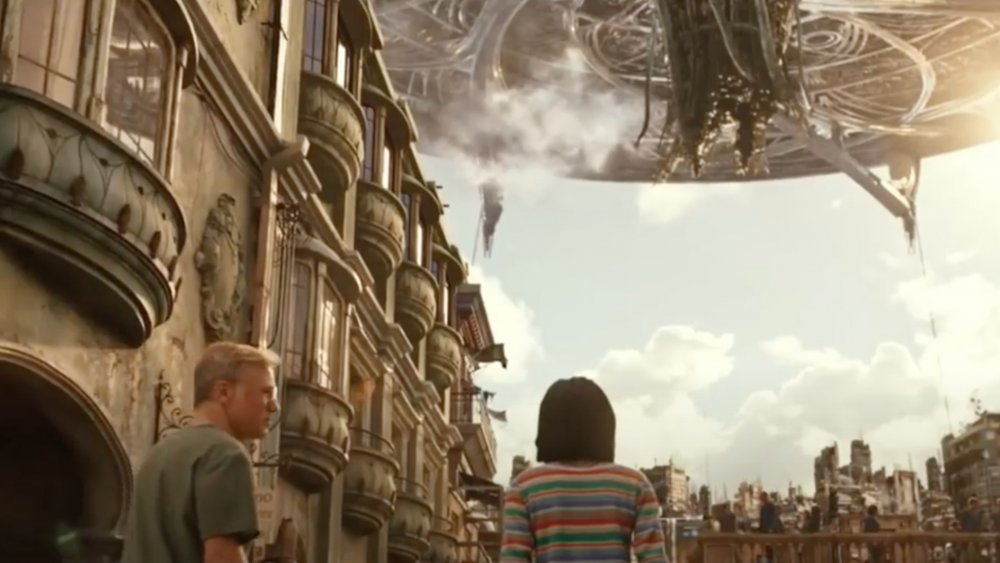 According to The Location Guide, Alita: Battle Angel was filmed at Rodriguez's Troublemaker Studios in Austin. Over 200 craftspeople were involved in building run-down Iron City. As Steve Joyner, the production designer, explained, "We had to create an intricate network of streets, alleys and corridors that all interconnect. Ultimately, the sets were so complex there were even nooks and crannies even [the co-production designer] didn't know were there!" The scrapyard, where Alita's body is found, was built from "metal and mechanics found at a military salvage yard." Talk about realism.
Viewers might be wondering how Rodriguez and his team put the sprawling landscape that makes up Alita's world together. After all, the battle scenes and Motorball sequences look fascinatingly realistic. Instead of using a standard green screen for most of the digital effects shots, Rodriguez told Rolling Stone in a 2019 interview that they tried to shoot as much real footage as possible. "We had extras, real sets, props," he said, "then Weta essentially had to make new tools to add CGI characters and make it look like it was a NASCAR race or a sporting event. They had to fake a camera-lens flare, which they'd never done before! It was: We can't have green screens, we gotta have real sets, real props, real textures. And she's going to have to fit alongside everything. So they were going to have to start from scratch with technology in some cases."
While there are, of course, special effects that go into making a dystopian movie like Alita: Battle Angel, the movie was filmed at an actual location, within actual sets. By all acounts, Rodriguez and his crew tried their hardest to make everything look as authentic as possible, which is yet another reason to love Alita.