Michael Keaton Has A Hilarious Answer To The 'Best Batman Ever' Question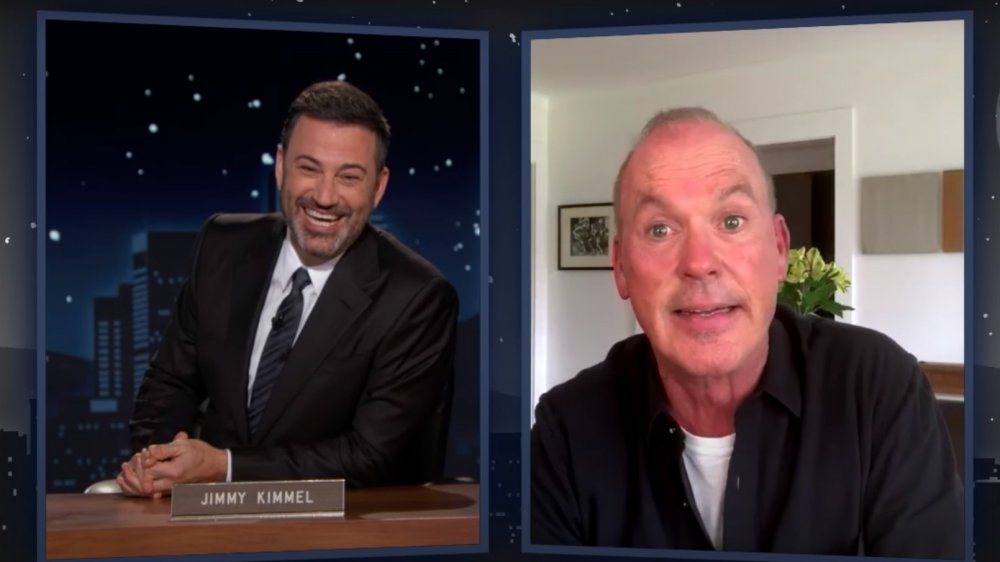 ABC
The question has echoed through the halls of nerdy christendom since time immemorial: Which Batman is the best? Is it Val Kilmer with his perpetually open mouth and nipple-bedazzled chest piece? Adam West and his belt full of deus ex machinas? Christian Bale, once the hero that DC needed, was maybe better than we deserved.
Now, it seems, we have an answer, and straight from the Dark Knight's mouth. Michael Keaton, whose performance as Bruce Wayne revitalized the franchise in 1989's Batman and 1992's Batman Returns, was interviewed this week on Jimmy Kimmel Live. Inevitably, the subject of Gotham's shadowy defender came up, with Kimmel freely admitting to being a "comic book guy." The two briefly discussed rumors that Keaton would be re-entering the DC fold in Andrés Muschietti's upcoming Flash film. Keaton, displaying the duck-and-weave acumen of a practiced superhero movie celebrity, would neither confirm nor deny his involvement, but did jokingly state that "all 127" previous Batman performers would be making an appearance in the movie. Kimmel then asked him point blank, "Michael, who was the best Batman?" to which Keaton, simply and confidently, replied, "me."
Cue applause.
Michael Keaton's favorite Batman is exactly who you think it is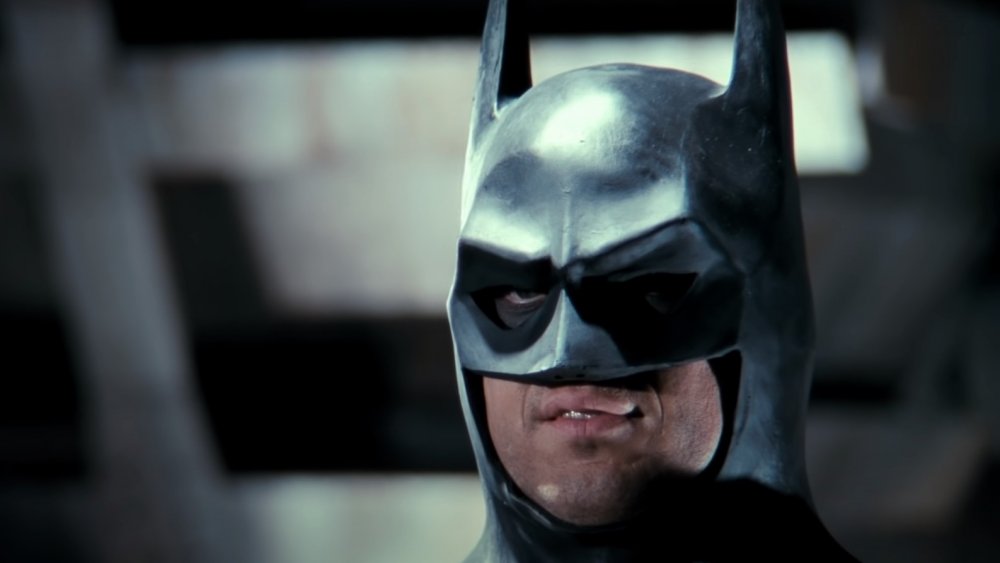 Warner Bros. Pictures
Keaton, who made his virtual appearance on Jimmy Kimmel Live to promote his new movie, Netflix's The Trial of the Chicago 7, has cozied up to his place in Gotham history. In 2018, the movie star concluded his commencement speech at Kent State University by saying, " ... if I leave you with anything, I'm going to leave you with these two words, and those two words are, 'I'm Batman.'"
He's not wrong, of course. Keaton's performance as the Dark Knight is a constant presence in fan favorite polls. Putting the question of, "Which Batman is best" to the democratic process earlier this year, the Radio Times saw Keaton in a virtual tie with Adam West for second place after Christian Bale's performance swept up 42 percent of the vote. A Hollywood Reporter poll from 2019 saw a more closely heated race, in which Bale took 39 percent of the vote to Keaton's 38 percent. The same poll showed Halle Berry beating out Michelle Pfeiffer for viewers' favorite Catwoman, indicating some form of election fraud.
Rumors continue to circulate that Keaton will reprise his role as Batman in upcoming DC big screen projects, with insiders pointing to a "Nick Fury-type" part in the extended universe. If the idea of an actor picking up a superhero persona 30 years after his last appearance sounds nuts, then come on. Let's get nuts.