Why Locke & Key's Duncan Isn't Who You Think He Is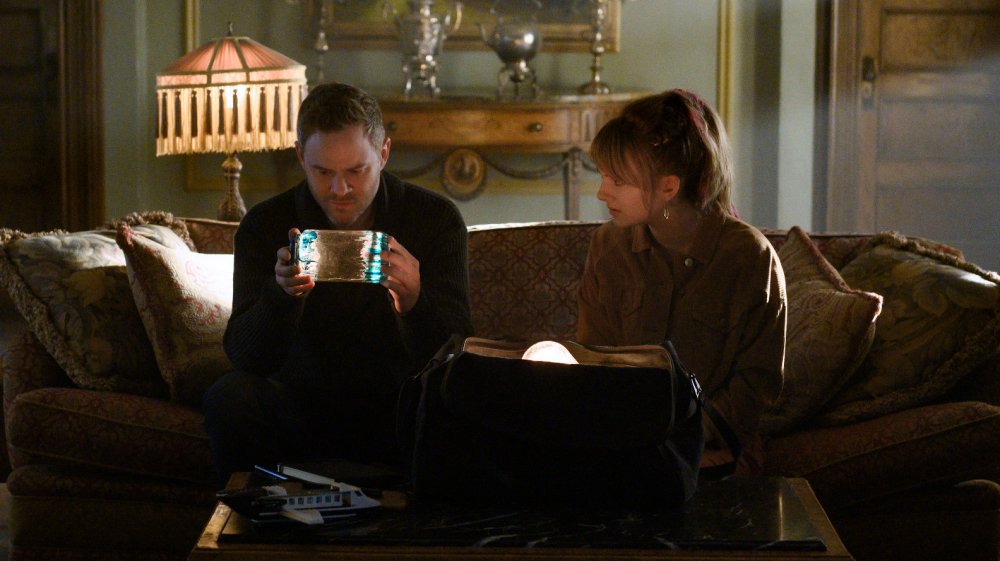 Netflix
If there's one character who seems as though he ought to hold the answers to what exactly is going on at Locke & Key's mysterious family home of Keyhouse, it's Duncan Locke. Brother to the murdered Locke family patriarch Rendell (Bill Heck) and uncle to his three children Tyler (Connor Jessup), Kinsey (Emilia Jones), and Bode (Jackson Robert Scott), Duncan grew up in the house with his brother, and should know a thing or two about the many past horrors that have been wrought by the house and its collection of magical keys. But Duncan has only vague memories of some of the most important moments of his childhood, and unraveling why is a part of the mystery of the first season.
Viewers of the show might think their memory is playing tricks on them, too, when they look at Duncan Locke. What they might not know is that they're twice as likely to think the actor portraying him looks familiar, and half as likely to be correct as to why.
Who plays Duncan Locke?
Syfy
There's a good reason for the confusion. Duncan Locke is played by actor Aaron Ashmore, who's been working in film and television for more than 20 years. Ashmore is also the identical twin brother of actor Shawn Ashmore, who has also been working in film and television for more than 20 years.
Aaron's career has featured small parts on episodes of The West Wing, Fringe and CSI: NY. He had longer arcs on Veronica Mars as a sleazeball ex-boyfriend who Veronica clears of a rape charge and on In Plain Sight as protagonist Mary Shannon's secret half-brother. In 2015, he landed the lead role as a bounty hunter in the Canadian space adventure show Killjoys, which ran for five seasons.
Shawn is best known for playing Bobby Drake/Iceman in 2000's X-Men, X2, X-Men: The Last Stand and X-Men: Days of Future Past. He also starred in the 2004 Sci-Fi channel adaptation of Ursula Le Guin's Earthsea, and had big roles on the crime drama The Following and the legal drama Conviction. Lately he's had a recurring role on The Rookie. Bet you thought that was all one guy.
Have Aaron and Shawn Ashmore ever worked together?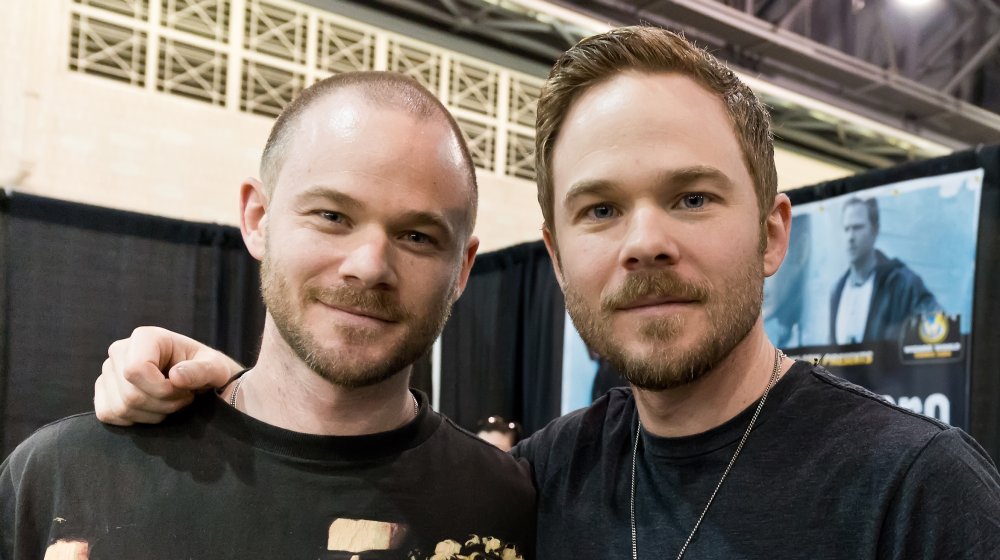 Gilbert Carrasquillo/Getty Images
Though the pair have not yet appeared on screen together in any Winklevoss twin or doubled magician type roles, Aaron Ashmore played both twins in the 2004 Canadian rowing drama My Brother's Keeper, while Shawn is listed as having an uncredited appearance as a "Twin Double." The Venn diagrams of the brothers' careers also meet on The Famous Jett Jackson, where they appeared in different episodes and on Smallville, where Shawn had a guest role in the early seasons and Aaron played Jimmy Olsen in the later seasons.
Neither of the brothers appeared in The Goonies or The Lord of the Rings; that's Sean Astin, and honestly, this is confusing enough already, so let's leave him out of this.
Aaron was recently upgraded to series regular for season 2, so it seems as though he'll have lots to do on Locke & Key going forward. Shawn, meanwhile, has most recently done a stint on a different streaming hit, playing Lamplighter, the pyrokinetic former member of The Seven, on The Boys.