Whatever Happened To The Original Red Power Ranger?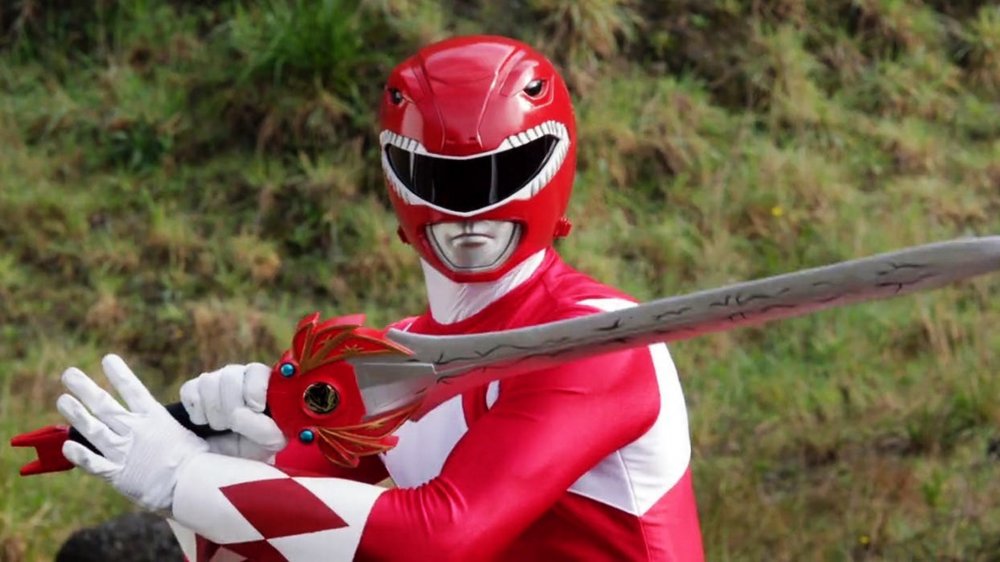 Saban Entertainment
It's been nearly three decades since the original Power Rangers team graced our TV screens, and while the franchise is still going strong — to the point, even, where a new Power Rangers cinematic universe may be in the works — nineties kids can't help but feel nostalgic for the show's glory days. And with that nostalgia comes a healthy dose of curiosity about where the cast is now, especially when it comes to Jason, the first Red Ranger. The OG Rangers' fearless leader disappeared from the limelight for a while, but actor Austin St. John has been on a journey that would make Jason proud.
As Jason, St. John became a hero for a generation of kids who grew up singing, "Go, Go Power Rangers," debated whether he or the Green Ranger was a better leader, and practiced their martial arts moves — with the Rangers — right in front of the TV screen. Thankfully, St. John hasn't taken his inspirational role lightly, and these days, the actor frequents the convention circle, where he meets with fans and shares memories of his time as Jason. In fact, between the end of the original Power Rangers and his current return to acting, St. John became a hero in real life.
The original Red Ranger went on to become a life-saving medic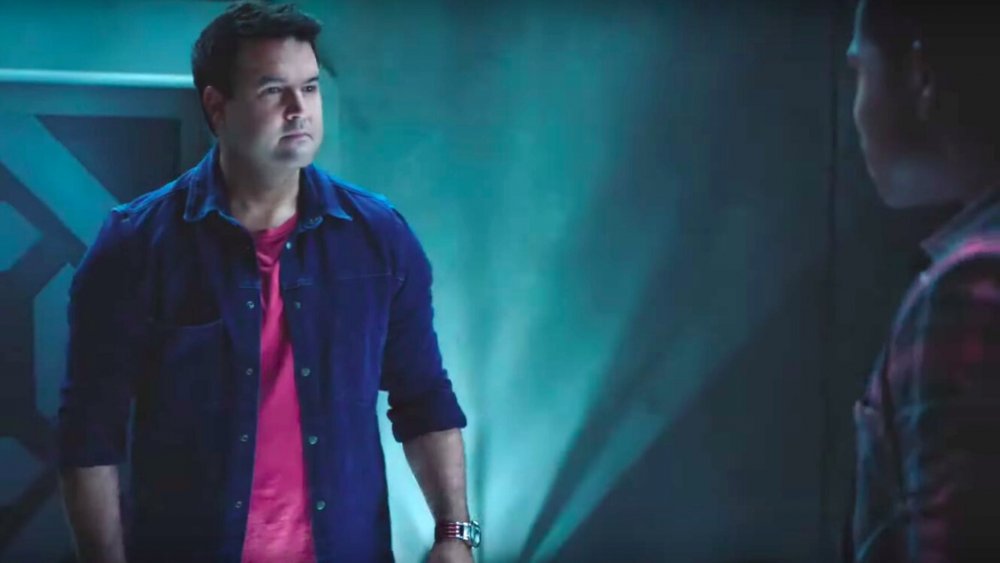 Nickelodeon
In a 2015 interview with ScienceFiction.com, St. John revealed that while he was bartending to make money for college, one of his friends encouraged him to become a volunteer firefighter. After volunteering and receiving basic EMT training, he realized that he wanted to pursue a career in the emergency medical field. "I said, 'I want to be one of those guys!' So I got my next degree in emergency medicine, became a medic, a flight medic, tactical medic, and I discovered eventually that the training never actually ends," he shared.
His role as a medic eventually led him to the Middle East, where he worked for four years. He was actually working overseas when a conversation with Walter E. Jones, the original Black Ranger, inspired him to return to the states and join the convention circuit. The move ultimately led to a renaissance in St. John's acting career, nearly two decades after his stint as the Red Ranger came to an end.
For St. John, reacquainting himself with Jason — and embracing fans new and old, who view him as a role model — was made easier by the fact that he spent his time away from Hollywood working in the medical field. "It's more about trying to continue to earn the right to even have the respect of hundreds and millions of children, and now adults," St. John said to ScienceFiction.com. "You have a responsibility to live a sort of life that does that, and I've tried. Since I've left the show I've become a paramedic, I've traveled for twelve years as a medic, four years in the Middle East as a medic, so it's something I think about quite a lot."
Austin St. John suited up as the Red Ranger again for Power Rangers: Beast Morphers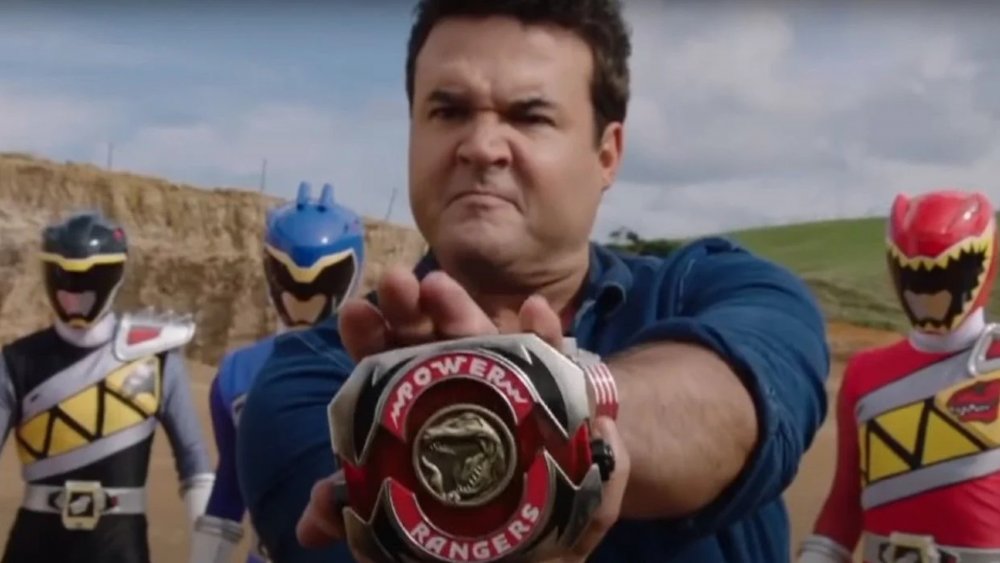 Nickelodeon
In 2020, St. John donned the Red Ranger suit once more for a special two-part episode of Nickelodeon's Power Rangers: Beast Morphers, the latest installment in the ongoing Power Rangers franchise. The news was first announced at the 2019 San Diego Comic-Con, and the actor's return marked his first Power Rangers appearance in 18 years (he last appeared as Jason on Power Rangers Wild Force in 2002).
"It's been 18 years since my last return, by choice," St. John told Comics Online of his return. "I've had offers every year for quite some time, and I wanted to pick and choose the right moment. And I think Beast Morphers ... I liked their energy, I liked what they were doing. It was the right time, the right energy, and it was the right script."
From Power Ranger to medic and back again, St. John has been on quite the journey, but through it all he's never really stopped channeling Jason, or working to live up to his iconic world-saving role.