The Alita Army Milestone That Could Lead To An Alita: Battle Angel Sequel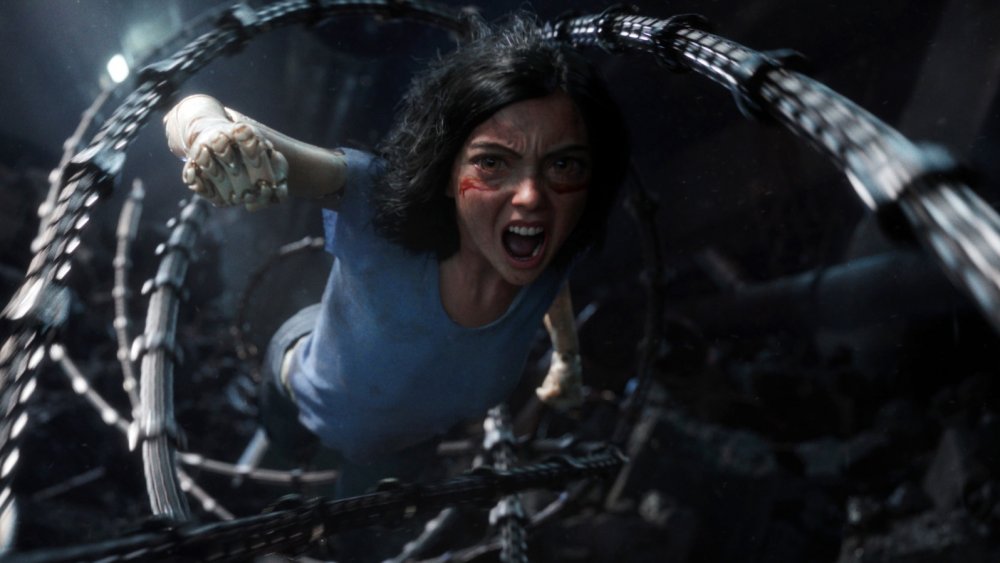 20th Century
After an eternity trapped in development limbo, Alita: Battle Angel finally made it to theaters on February 14, 2019, possibly a bit too late for its own good. The majority of audiences and critics made it known that the film was good, but didn't necessarily stand out from the pack in the overcrowded science fiction genre. Still, the movie garnered a niche fan following that persists, professing their love for it and the universe it brought to the big screen. The Alita fanbase might not be the biggest, but they're a vocal bunch, and they have made it known that they want more out of the franchise as soon as possible.
Looking back on Alita: Battle Angel's theatrical run, it becomes very apparent that the film wasn't necessarily the most successful venture of 2019. On a $170 million budget, it only took in $404.9 million by the time it left theaters, which isn't a particularly disappointing performance, but it certainly isn't enough to justify an immediate sequel. Nevertheless, the self-professed Alita Army continues to fight the good fight in hopes of proving to those in charge that another adventure starring the titular cyborg heroine is a worthwhile endeavor.
Recently, in promotion for Alita: Battle Angel's theatrical return, some high profile folks gave the Alita Army a social media shout-out — thereby bolstering hopes for a potential sequel.
The Alita Army received some major first-time endorsements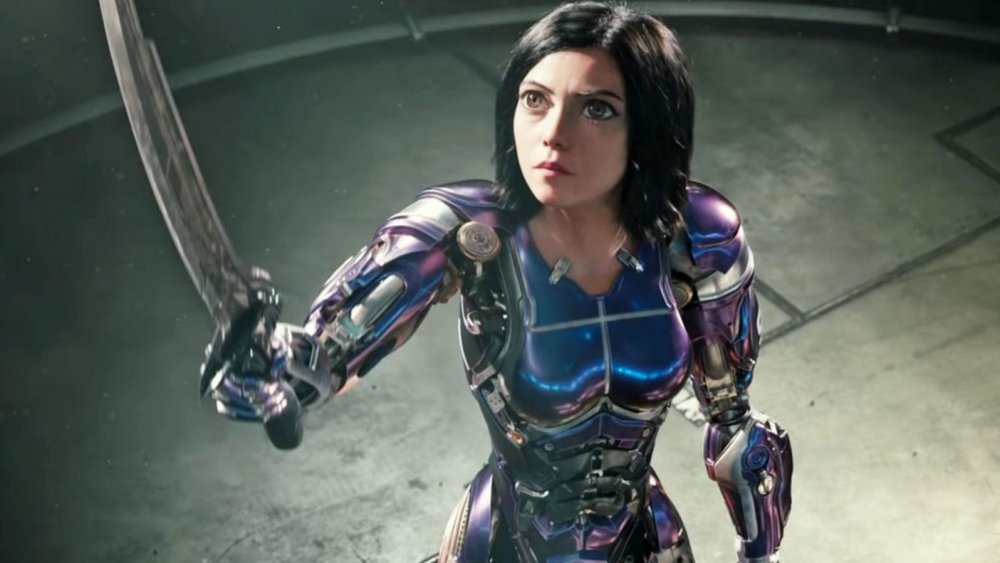 20th Century
On October 30th, 2020, Alita: Battle Angel will make its triumphant return to select theaters, much to the delight of fans who either missed it during its original run, or just want to give it another watch at the cinema. To drum up some hype for the re-release, James Cameron — who was initially set to direct Alita back in the early 2000s but ultimately stepped away to work on Avatar (and its long-awaited sequels), thus only taking a producer credit on the final film — made an incredibly important tweet on October 7, 2020, speaking to the Alita Army directly for the first time.
The Terminator director said "We're with you #AlitaArmy — Alita's coming back to the big screen on October 30th," which is a cause for celebration for Alita die-hards, signifying that their efforts to vocalize a strong desire for more content are not falling on deaf ears. As posted on the official Alita Army website, "This marks the first time James Cameron has ever acknowledged us, and here he even spoke directly to us. Remember October 7th." The post also mentioned that the official Alita: Battle Angel Twitter account gave a nod to the fan faction, relaying Cameron's re-release announcement, including #AlitaArmy as well.
It's not every day that studios and big-name directors in the industry acknowledge the consumers directly, let alone an incredibly devoted subset as those who are supporting Alita: Battle Angel. One could certainly take these two major social media interactions as a sign that those in charge are listening to them, and could very well start considering an Alita sequel in the coming years. The Alita Army are making it known that the demand for such a project is there, and if both Cameron and those that worked directly on the first movie are aware of it, more Alita stories could become a reality — sooner, rather than later.