Helstrom Stars Dish On Getting Into Character And The Show's Future - Exclusive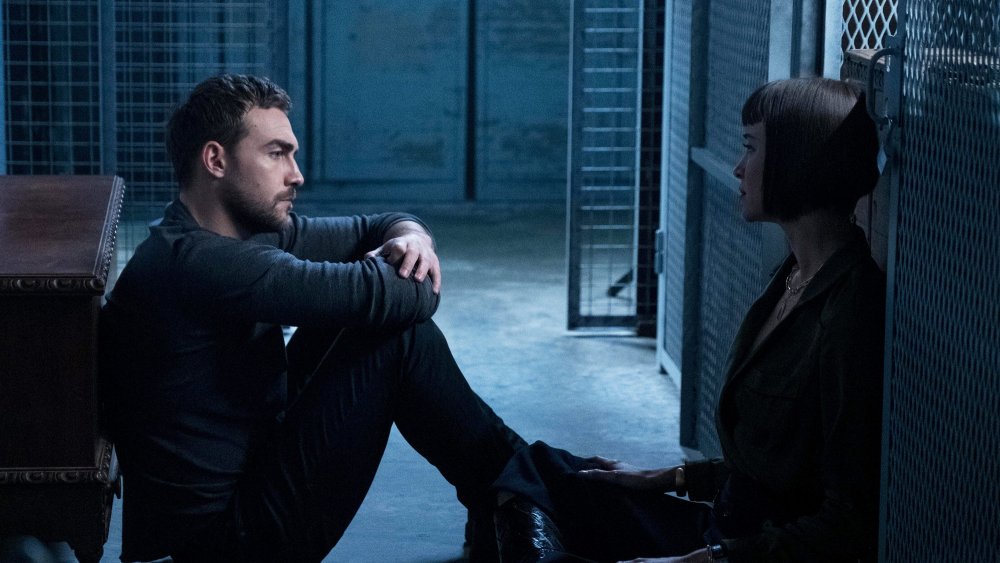 Hulu
In Marvel Comics, Daimon and Satana Hellstrom are the literal children of Satan, a.k.a. Marduk Kurios. While that origin story (and the spelling) would be tamed a bit for Hulu's horror-themed streaming series, Daimon and Ana Helstrom remain siblings in the live-action incarnation, and the actors who portray them worked to find a brother-sister bond. In Marvel's Helstrom TV show, Daimon and Ana are plagued by their family history as they battle demonic forces for the good of humankind. Tom Austen (The Royals) is Daimon and Sydney Lemmon (Fear the Walking Dead), the granddaughter of the late acting legend Jack, plays Ana. The pair spoke with Looper about their bond onscreen and off, the Emmy-nominated talent behind the scenes on Helstrom, and the show's potential future beyond its first season.
"This show is not afraid to go to some really, really dark places," Austen explains. "A lot of shows will flirt with the idea of those dark places but never really fully commit to them, whereas this show jumps right in. It's a show that is about the results of an incredibly traumatic childhood on two people who have these extraordinary abilities. And it's about them dealing with it together, as well as alone."
The Helstrom siblings off-screen bond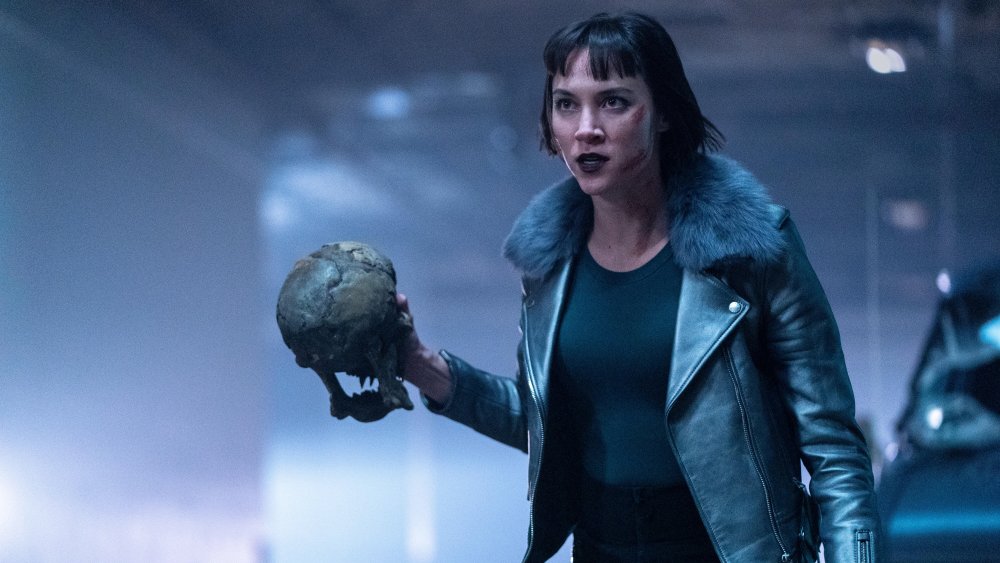 Hulu
Helstrom's co-stars had certainly proven their talent before landing their roles. Lemmon's performance as Isabelle on season 5 of Fear the Walking Dead resulted in a Saturn Award nomination for the Ivy League-educated actress, who has also appeared on HBO's Succession. Austen, who hails from the UK, played Royal bodyguard Jason Frost on The Royals.
The duo became fast friends when they came together for Helstrom, and that off-screen bond enhanced the work they did together on-screen. "We were really fortunate, because from the day that we met it was really, really easy for Tom and I to sort of just get on," Lemmon says.
They got along so well, in fact, that it was sometimes a challenge to stay in sync with the show's dark tone. "I mean we clicked as friends really, really quickly and so we actually struggled to keep from breaking up [laughing] as we were shooting a scene," she explains with a smile. "That was actually more difficult, to keep a straight face and not laugh between takes, it was sort of just natural and the chemistry was there. And because of that, there was so much trust, we were able to go further and deeper with the harder things that we had to face in the acting."
The Emmy-nominated talent behind the scenes on Helstrom.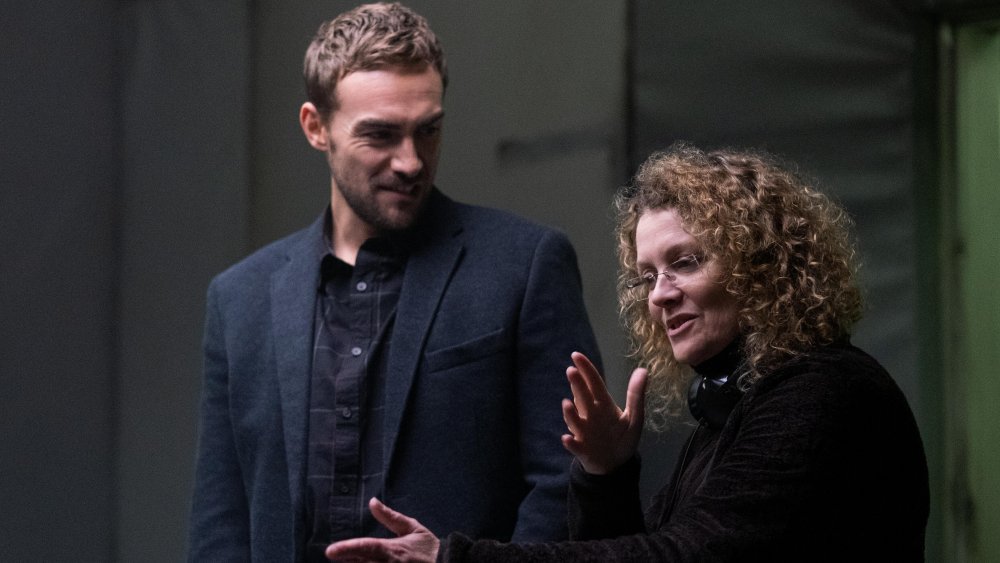 Bettina Strauss/Hulu
Paul Zbyszewski, a veteran of Lost and Marvel's Agents of S.H.I.E.L.D., serves as showrunner on Helstrom. The writer and producer lined up major talent both on-screen and behind-the-scenes. Amanda Row (Marvel's Cloak & Dagger), Jovanka Vuckovic (Riot Girls), and Cherie Nowlan (Riverdale) were among the directors assembled for the inaugural season's ten episodes. The pilot was directed by Daina Reid, whose season 2 episode of The Handmaids Tale, "Holly," earned an Emmy nomination in the Outstanding Directing for a Drama Series category.
"It was so nice that Sydney and I had each other at the beginning. We had each other's backs and we were in this show together. But the funny thing is, for the pilot, we only shot one scene together and it's a really, really quick scene," Austen reveals. "So Daina kind of became our sort of like running mate, if you like, throughout the pilot, for each other. She was so supportive, and she's so cool. She knows what she wants. And she used to be an actor, so the way that she talks to actors is really incredible. We were super, super lucky to get to work with her, I think."
Lemmon wholeheartedly agrees. "We were so lucky to begin with her. We got to go into her office space, and just sit sort of alone, and discuss the foundation of who these [characters] are," she recalls. "I think of that often and would harken back to it every single day that we were shooting for the rest of the season. Because she took the time to lay a foundation with us that would end up being completely invaluable for the rest of the series."
The Marvel Cinematic Universe and the future of Helstrom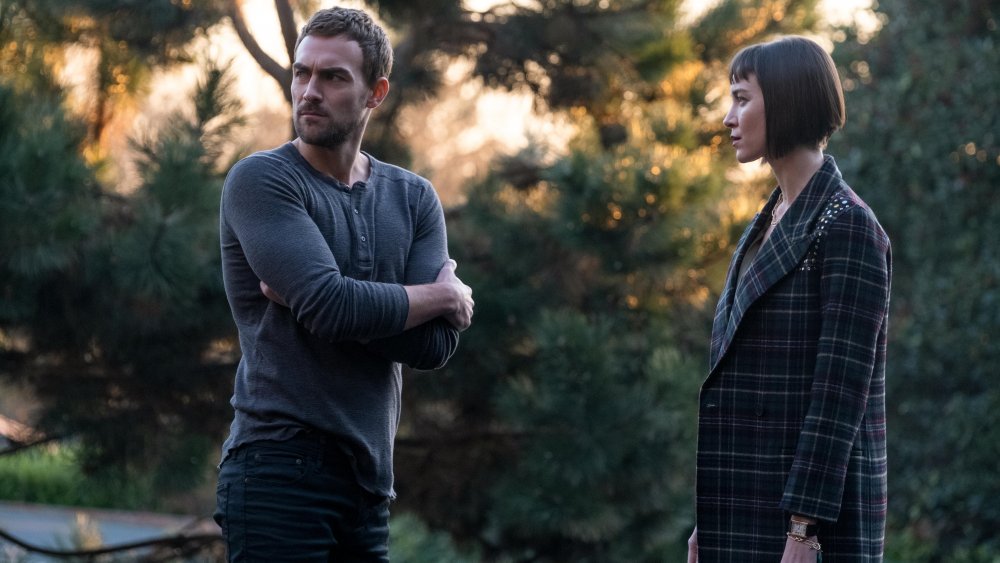 Hulu
With Marvel Television folded into Marvel Studios and Kevin Feige announced as head of the division overseeing Disney+ MCU shows like The Falcon and the Winter Soldier, any connection Helstrom would have had with the MCU was severed (much to the relief of showrunner Paul Zbyszeweski, as he told us).
"We certainly have our origins in the comics, and no matter what, Helstrom will always be a Marvel Comic," Lemmon explains. "But our show has taken on a life of its own."
Austen is no stranger to superhero properties, having turned in a memorable performance voicing the Tim Drake incarnation of Robin in the popular DC Comics game Batman: Arkham VR. Given that Daimon Helstrom isn't part of the MCU, that would certainly seem to free the actor to join up in some other role. "I've always loved the X-Men comics," he says. "I love that when you watch the movies, there are characters who all appear with these abilities, for just maybe one or two scenes, and you never see them again. I feel like that world is so vast and so huge. It's so limitless, what characters can do in that, that I feel like it would be awesome to be involved in something like that."
Despite the separation between their show and the greater MCU, both stars are optimistic ("very" optimistic, according to Austen) that Helstrom will see a second season. "Absolutely optimistic," Lemmon agrees. "We are excited for our show to get out there in the world and hope that it's loved. And we've poured our heart and soul into it."
All ten episodes of Helstrom Season 1 are available to stream now on Hulu.