The Spooky Family Comedy That's Taking Over Netflix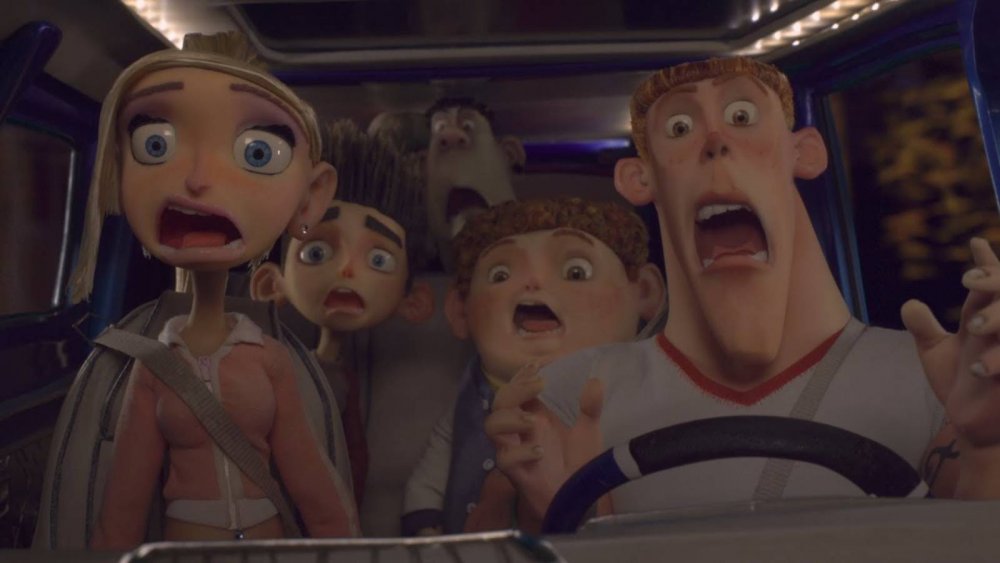 Focus Features
With Halloween coming up, you may want something spooky to get you in the holiday spirit, but if you have kids around, then you need to make sure things don't get too frightening. Fortunately, there are plenty of fantastic Halloween movies on Netflix, including one family-friendly option that's currently in the streaming service's Top Ten Movies: ParaNorman.
From the minds at Laika, the studio responsible for some superb stop-motion animation films, including Coraline, The Boxtrolls, and Kubo and the Two Strings, comes a delightful animated horror-comedy about the importance of tolerance. Plus, it's one animated film adults can enjoy alongside their children. There's some juvenile humor thrown in there just for the kids, but there's also ample social commentary for adults to pick up on and learn from. 
In case you were terrified beyond belief by Coraline, you can rest easy going into this film. The zombies may be creepy, but they're nowhere near the level of Coraline's Other Mother with the button eyes. It's just a fun children's film to get you in the Halloween spirit without keeping your kids (or yourself) up all night. 
What is ParaNorman about?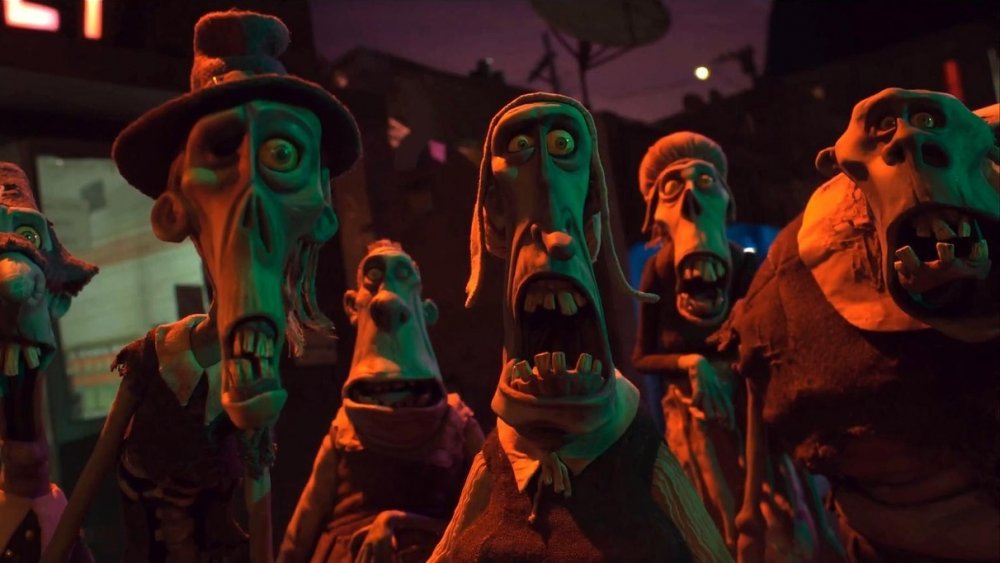 Focus Features
ParaNorman follows a young boy named (you guessed it) Norman (voiced by Kodi Smit-McPhee), who has the power to speak with ghosts. He tends to prefer the company of the dead, spending time with his deceased grandmother more than anyone else. Norman's bullied at school for being different, and his only real friend is Neil (Tucker Albrizzi) who also finds himself a target of the bullies at school for being overweight. One day, Norman's Uncle Prenderghast (John Goodman) tells him that a witch's curse from 300 years ago is about to descend on his town, and he's the only one who can stop it.
Sure enough, zombies begin to rise from their graves. Norman receives a message from Uncle Prenderghast, who's now a ghost after suffering a fatal heart attack, advising that only Norman can perform the ritual with a special book before sundown that day. While Norman is reluctant to go on this quest at first, he soon finds the courage to figure out how to allow all of the dead to rest peacefully.
Norman's joined on his journey by his sister Courtney (Anna Kendrick), jock Mitch (Casey Affleck), and bully Alvin (Christopher Mintz-Plasse). Together, they have to set aside their differences and learn to understand one another so that the truth about the witch can finally come to light. 
Should you watch ParaNorman?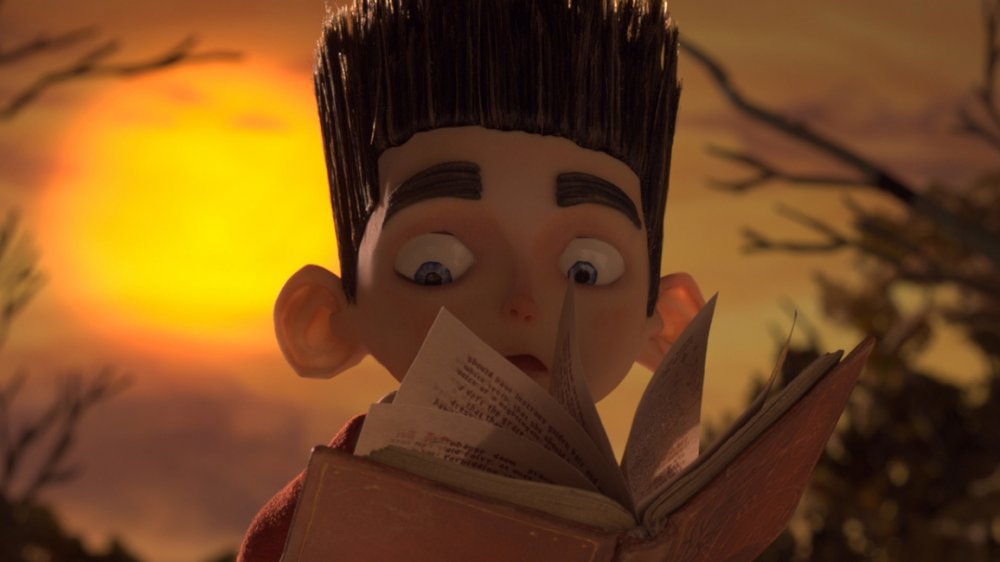 Focus Features
ParaNorman earned solid reviews from critics and audiences alike. On Rotten Tomatoes, it has 89% positive reviews from critics and an audience score of 72%. Many of the film's reviews seem to center on the dazzling stop-motion animation as well as the humor that helps make the movie more palatable to kids who may be a tad sensitive to some of the slightly scary moments involving zombies. 
Just take it from Joe Williams of the St. Louis Post Dispatch, who writes, "ParaNorman has plenty of rambunctious thrills to give the kiddies goosebumps, while older connoisseurs of stop-motion animation will appreciate the Laika studio's inventive visuals. All of the faces are asymmetrical — even Norman's — and the backgrounds are crammed with jokey details that will reward repeated viewing." There's a darkness that lingers over the film, especially considering how casually it deals with death. You may want to make sure your kids are mature enough to handle it, but as long as they're 5 or 6 years of age, it should be all right. 
ParaNorman is a great, subversive animated film everyone should watch. Even if you don't have kids, you may just end up wanting to put it in your Halloween viewing rotation. It has a message people of all ages can learn from packaged in a thoroughly entertaining story. You can watch it now on Netflix.