The Haunting Of Bly Manor's Victoria Pedretti Explains That Final Shot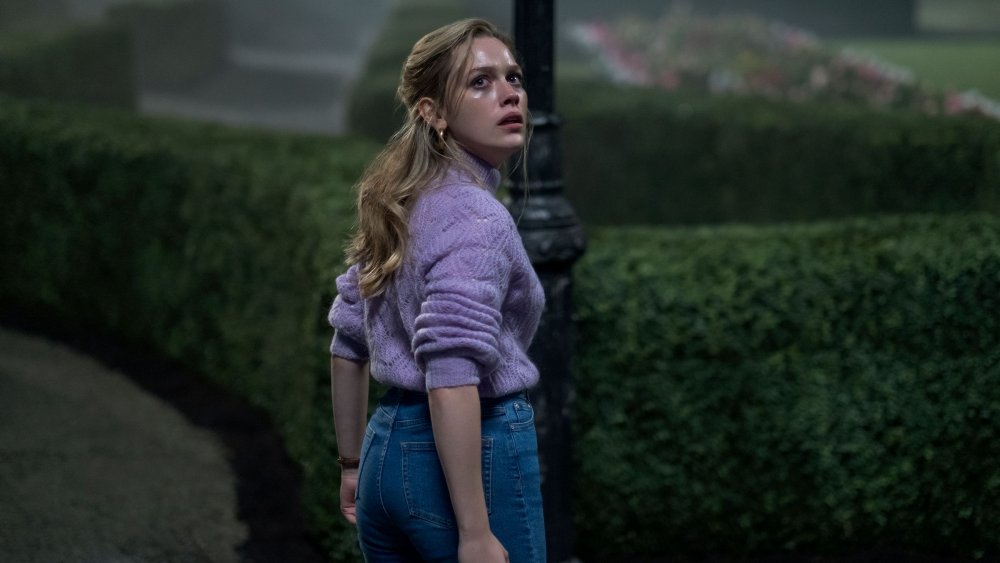 Netflix
Spoilers for the final episode of The Haunting of Bly Manor to follow.
Victoria Pedretti plays Dani on the hit Netflix horror series The Haunting of Bly Manor, having already proved herself to be a formidable scream queen on season 1's The Haunting of Hill House. Despite the two seasons not sharing any plot connections, a good portion of the first season's cast returns for Bly Manor in different roles for another outing on this haunted house anthology. 
In the show, Dani is hired to watch over two young children, Flora (Amelie Bea Smith) and Miles (Benjamin Evan Ainsworth) in their manor. It's not long until Dani begins seeing specters roaming around the premises. While there are all kinds of ghosts and hidden puzzles you really have to search for throughout the season, Victoria Pedretti's performance remains front and center, all the way down to the final shot. 
It's an ambiguous ending, and fans have been debating it ever since the latest season dropped on Netflix. While it's open for interpretation, Pedretti recently revealed how she views that ending and how it works within the larger themes explored throughout the show.
Victoria Pedretti says her presence in the final shot is a 'wish' or 'memory'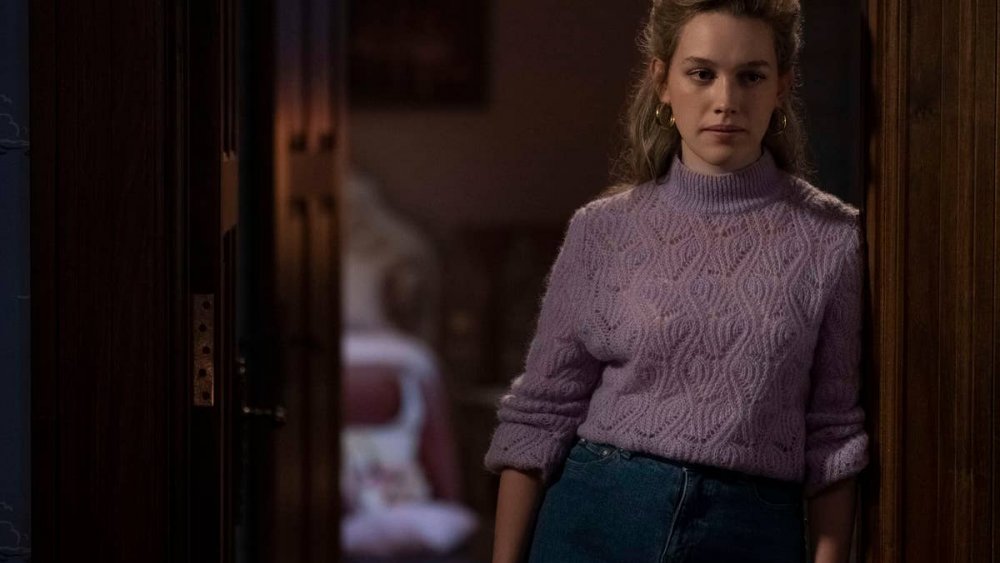 Netflix
In an interview with Collider, Pedretti was asked how she interprets the final shot of the show, namely Dani physically appearing as a "ghost" with Jamie. Is ghost Dani actually there, or is it just wishful thinking on behalf of Jamie? According to Pedretti, it's the latter. "It's a wish," she said. "It's a memory." While ghosts certainly exist in this universe, Pedretti bestows a much more meaningful connotation to the final shot, going on to say, "And the way in which, you know, the ones that we love stay with us and leave an imprint."
The show has plenty of horrifying moments to wrench your gut throughout The Haunting of Bly Manor. However, at the end of the day, it's a strangely comforting show. Dani helped raise these children, and although she has passed on by the series' end, she's still there with them in their memories. The kids may be grown now, but they'll never forget the woman who was there for them when no one else was. 
The Haunting of Bly Manor has been immensely popular on Netflix since it debuted on October 9th, so now is as good a time as any to start watching if you haven't already. You can binge-watch the entire series on Netflix right now.