Swamp Thing Producers Dish On When They Knew They Had A Hit - Exclusive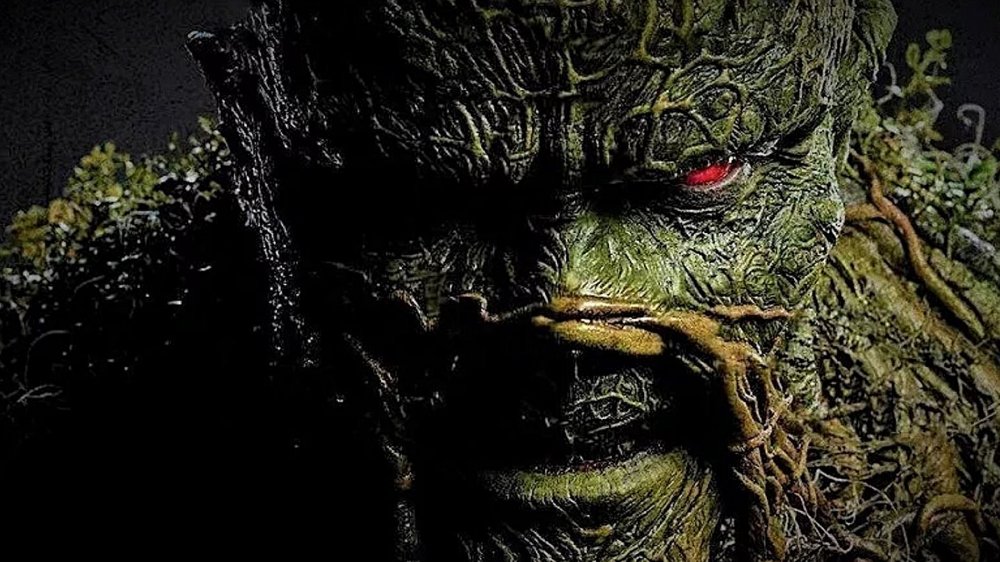 Warner Bros. Television Distribution
Swamp Thing isn't a hit television show in the traditional sense — it wasn't afforded the chance to be. By the time its first episode was available to watch on DC's streaming platform DC Universe, the show had already been canceled. But as with so many science-fiction, horror, and fantasy programs whose potential wasn't seen right away by the people holding the purse strings, there were a lot of fans there to help them see the light.
Such is what happened for Swamp Thing, recently spring-boarded from a digital platform to airwaves decidedly more terrestrial. While Arrowverse fans wait for new episodes of Batwoman, Supergirl, Black Lightning, The Flash, and DC's Legends of Tomorrow, they're being treated each week to Swamp Thing's ten-episode first season.
Writers and producers Gary Dauberman and Mark Verheiden suspected that fans would love Swamp Thing because, well, they love Swamp Thing. Looper sat down to talk with them to find out when exactly the knew Swamp Thing was going to be something really special for long-time fans of the character.
Gary Dauberman on improving on the look of Swamp Thing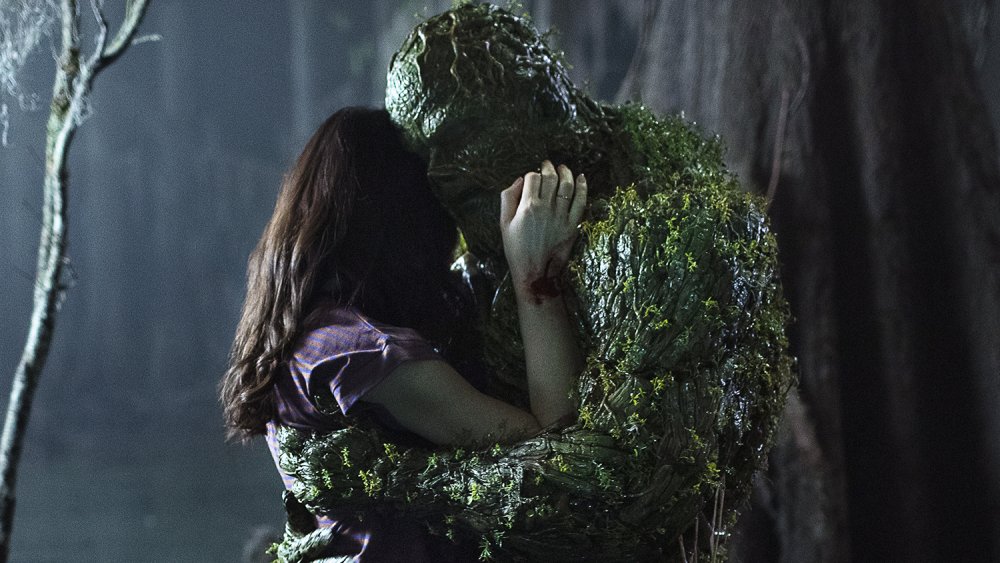 Warner Bros. Television Distribution
Was there a specific a-ha moment when Team Swamp Thing knew they'd found the secret sauce for bringing one of comic's most legendary characters to life? For Dauberman, there were two. The first involved seeing the suit in action for the first time. 
"It was hard for me. [I] love Wes Craven and the movie, but it's hard to get that out of my head — 'Is that what this is going to [look like]? It's how many years later, I hope we've improved,'" Dauberman told Looper. "And Justin Raleigh and his crew over [at Fractured FX] just were incredible in what they achieved. Seeing Derek [Mears] for the first time just put that suit on and walk around — it was sent to me on an iPhone. I was showing people on the street because I was like, 'Look how amazing this is!'"
The second moment was when Dauberman saw the first cut of the pilot episode. "Even in the early days of the cut, because [director] Len [Wiseman] did such a fantastic job and the cast did such a fantastic job, you get to sort of exhale a little bit and go, 'Okay, we've got something here.' And to have such a strong opener, it's such an advantage for the show," he shared. "So seeing that and being able to go, 'Oh, man, this is awesome,' those were two big moments for me."
Mark Verheiden on that intense autopsy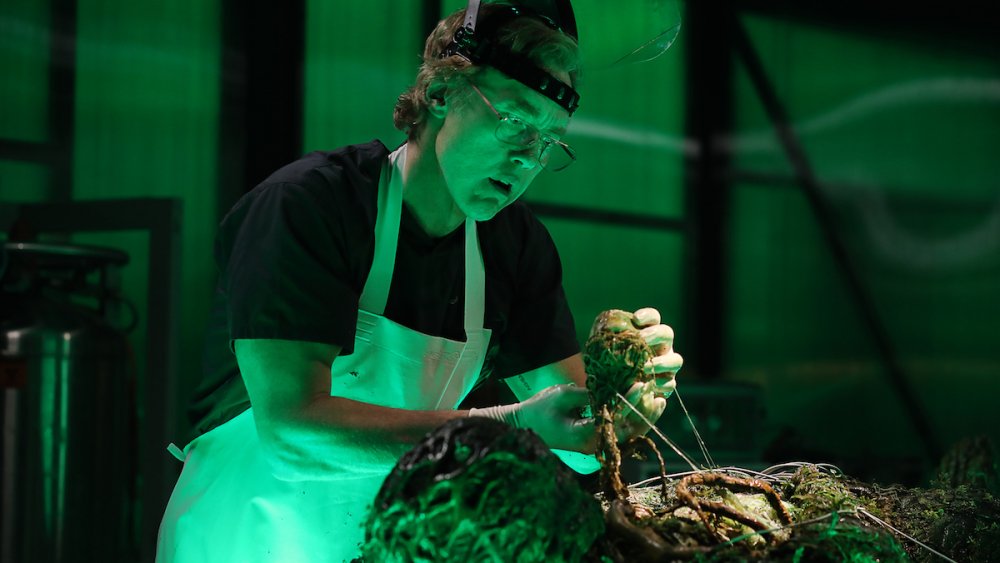 Warner Bros. Television Distribution
Mark Verheiden had his own moment on set where he realized their version of Swamp Thing was going to be what he'd hoped it could be. 
"Internally in the show, I will say, I remember a scene in the Sunderland house [where] Will Patton, Virginia Madsen, and Jennifer Beals' characters were all there," Verheiden told Looper. "I just thought it was very nuanced, and it was really fun to see these somewhat larger-than-life characters but being played so real and so emotional. It was a very deeply emotional scene about an affair."
Verheiden was also impressed with – spoiler alert for in Swamp Thing's first season if you haven't watched yet – a deeply unsettling autopsy sequence from an episode called "The Anatomy Lesson." As he shared, "That turned out better than I think anyone hoped and dreamed. I give a lot of credit to the incredible cast — to Ian Ziering, [who] was great in that one — but also [to] our production designer, who came up with the fantastic set design for where all that happened."
Swamp Thing is currently airing weekly on the CW.