The Truth About David Castaneda's Intense Training For The Umbrella Academy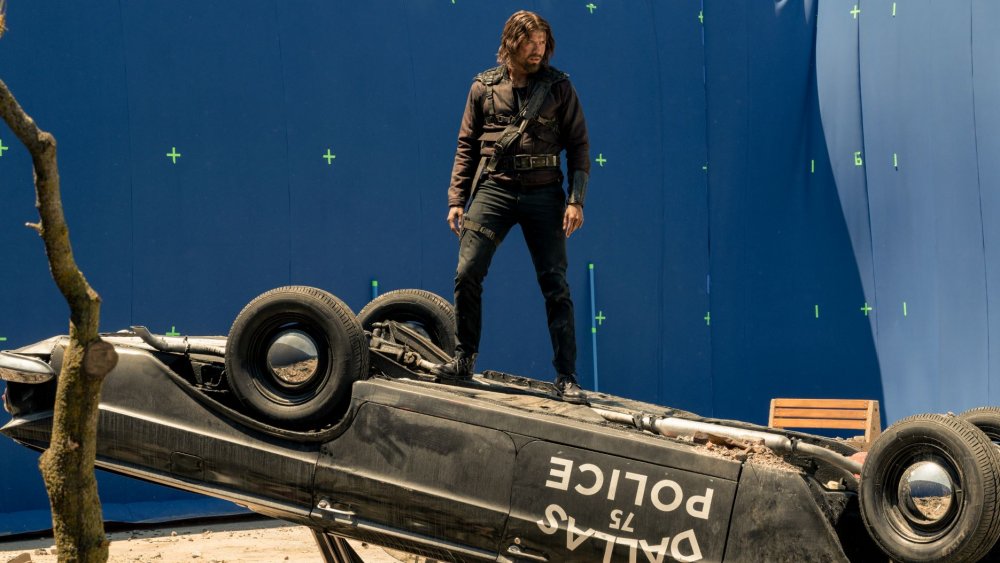 Netflix
Netflix's The Umbrella Academy has as much action as it does drama. The superpowered Hargreeves siblings find themselves in the middle of fights more often than they'd probably like, but their adopted father, Sir Reginald Hargreeves, trained them for those types of situations when he made the Umbrella Academy in the first place. So, they tend to overcome their adversaries. And out of the group, Diego (David Castañeda) is easily the most talented martial artist. 
Sure, a couple of the powers his siblings wield — like Vanya's sound-energy manipulation, or Allison's mind games — could easily put Diego in his place. But, take away the powers, and Diego would beat any of the Umbrella Academy members in a match of fisticuffs. 
To pull off the level of onscreen butt-kicking that the character requires, David Castañeda has to hit the gym, and undergo some serious training. To start with, Castañeda didn't get the chiseled Diego physique by sitting around on the couch eating cheeseburgers. Instead, he gained that envy-inducing body, according to an interview with Avant Magazine (via Health Yogi), by listening to his body, and paying attention the foods and exercises that it requires. As far as the latter is concerned, he does both cardio and weight training, four to five times a week. Clearly, the tone of a body doesn't translate into martial art talent, but it does show that Castañeda trains hard to keep in shape for the role. 
What about those fighting skills, though?
David Castañeda trained to fight in Thailand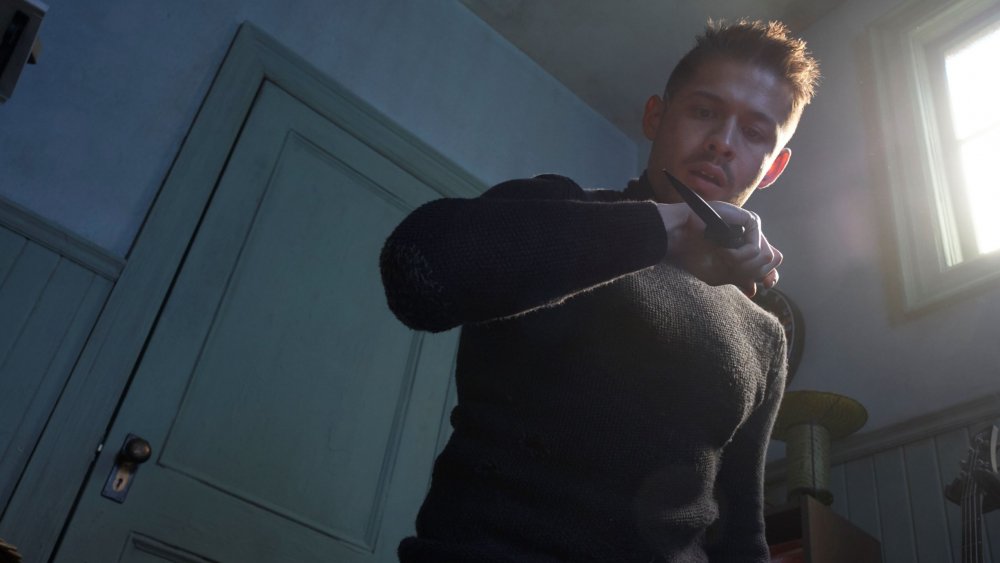 Netflix
As far as picking up those martial art abilities, David Castañeda traveled to a faraway land to pick up the skills he'd need to embody the knife-throwing Hargreeves sibling. "I wanted to make sure I could do my fighting scenes," he tells DAMAN. "So, I went to Thailand for a month at a Muay Thai camp to learn a new art a month before we started shooting in Toronto. I love fight choreography. It's a precise dance and being able to learn and unlearn moves while shooting a fight scene is key to make sure no one gets hurt."
If you don't already know, training at fight camps in Thailand is the sort of thing professional fighters do before a big match. A normal day in Muay Thai training camp is a full day of pushing your body to the brink. Though he's not in Thailand anymore, Castañeda still takes his fight choreography seriously, and he isn't shy about posting videos to his Instagram of himself flinging sweat while he goes through a high-kicking workout. 
Diego's power doesn't rely on bare-knuckle talent, though. It relies on knives. When SyFy Wire asked Castañeda how comfortable he'd become using a blade since starting The Umbrella Academy, he responded, "Let's put it this way, I still suck at darts. But I did have to train enough to wear them. It was an extension of my body when I was fighting with them especially because they were real. I'd say about 95% of any time you see me pull out a knife, it's a real knife. And I take a lot of pride in being able to make everyone feel safe on set, so it did take a lot of preparation."