The Real Reason Critics Didn't Like Yellowstone Before It Aired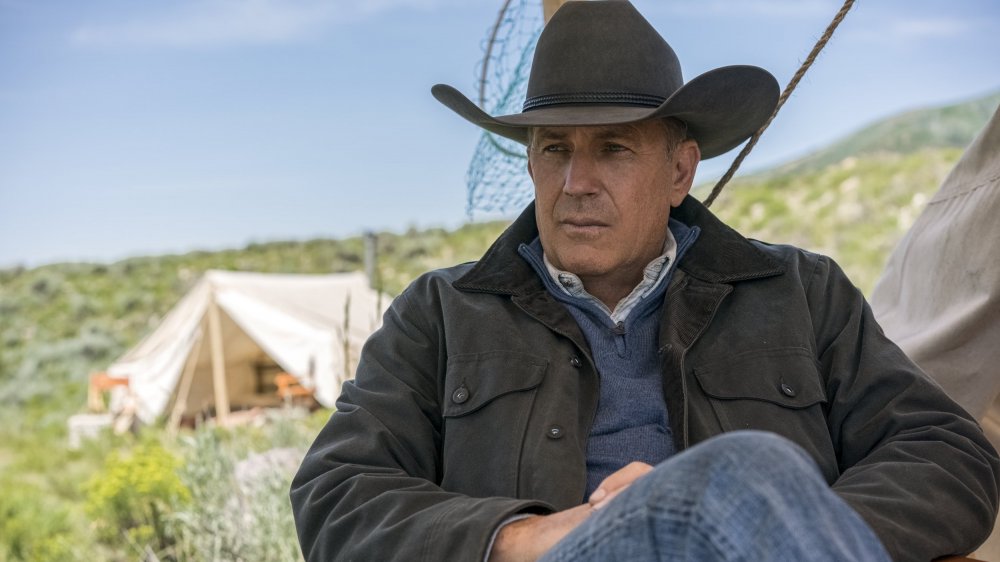 Paramount Network
In an era when cable channels are struggling to compete with streaming juggernauts like Netflix and Hulu, Paramount Network's Yellowstone has emerged as a certified hit series. The neo-Western follows aging Montana rancher John Dutton (Kevin Costner) as he fights off land grabbers and corporations eager to destroy his family's way of life. On the surface, the series doesn't sound like the sort of show that would become a monster hit, and before it aired, even the critics were skeptical about Yellowstone's potential to find its audience.
The one person who never doubted Yellowstone was series creator Taylor Sheridan. Back when the Dutton family's story was still just words in a script, the actor-turned-director-turned-screenwriter knew that as long as he told a story that was authentic viewers would show up. In an interview with Deadline, he recalled urging Paramount to market the show directly to real life cowboys. "I'm writing it for cowboys because if I make it authentic and believable to them, everyone else will believe the premise, as well, market it the same way, go to horse shows, go to rodeos, go to state fairs and put up banners there," Sheridan explained.
However, critics weren't convinced that playing to an audience of cowboys would resonate with East and West Coast viewers — even with an actor of Costner's caliber on board in the lead role.
Critics tried to pigeonhole Yellowstone before it ever made it to air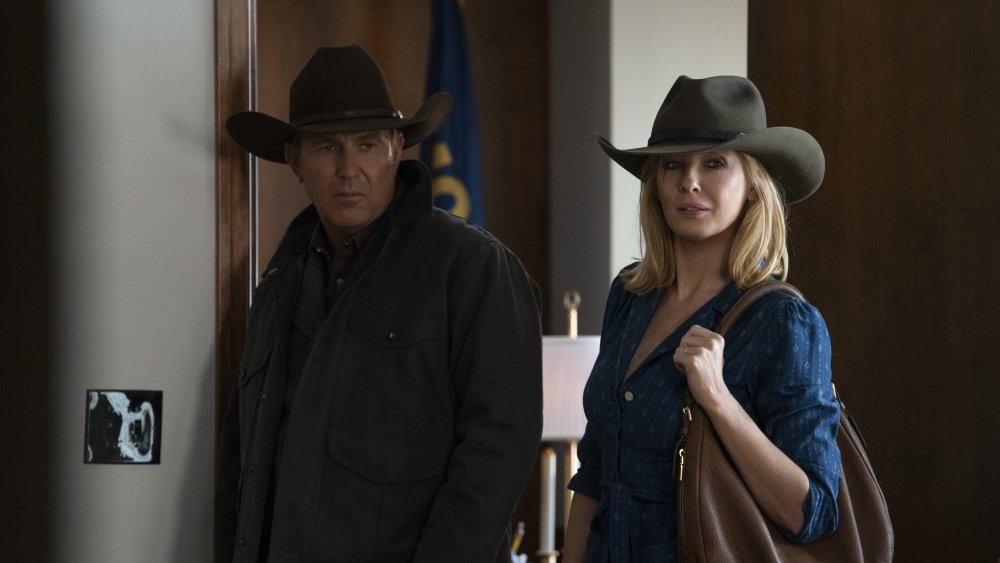 Paramount Network
Due to Yellowstone's rural setting and focus on the rancher way of life, the show was initially viewed as a story that would only appeal to viewers in red states. As far as Sheridan was concerned, the idea that only middle Americans would enjoy Yellowstone was patently ridiculous. Yes, the show is set on a sprawling ranch in Montana, but it's a family drama at its core — much like Emmy darling Succession. The series centers around an aging patriarch who is trying to groom his children to keep his legacy alive. The major difference is, Succession is about a rich man in a suit fighting for his corporation, while Yellowstone is about a rich man in cowboy boots fighting to preserve his land.
Both series are full of rich family dynamics, backstabbing, and machinations worthy of a Shakespeare play, but only one of them was lauded by critics right from the start. For Sheridan, critics' attempts to politicize Yellowstone vastly underestimates just how similar Americans are, no matter where they hail from. "To be perfectly honest, it's bulls**t noise," he told Deadline of Yellowstone being labeled a red state show. "I'm in Katy, Texas right now, moving horses, and I just left this shopping center after getting an organic gluten-free shake from a shake shop. It's the same. People are not that much different ... To think that everyone from inside a barrier of the Eastern Seaport or on the West Coast thinks identically is ludicrous."
Sheridan knew there was a wider viewership waiting for Yellowstone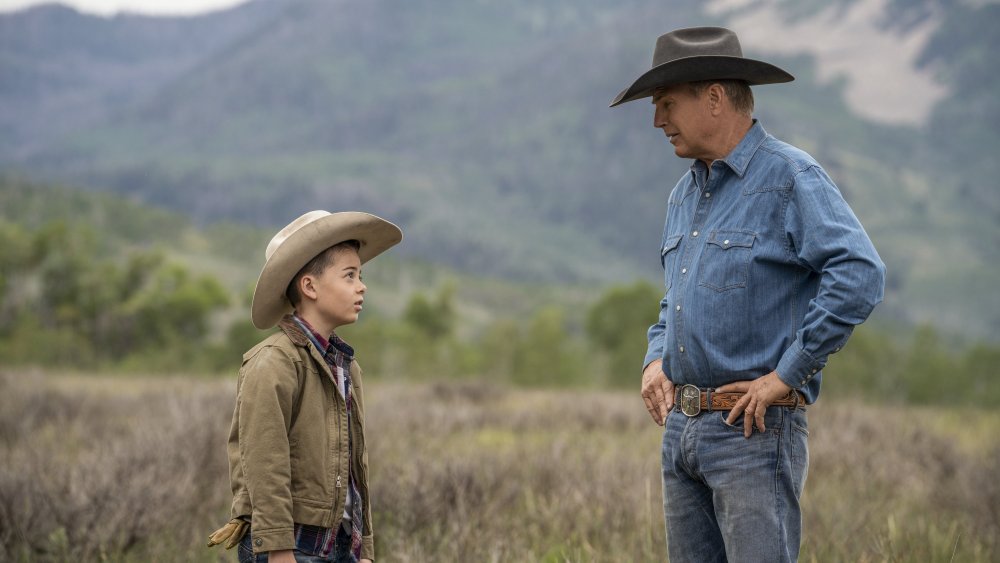 Paramount Network
While even Paramount was skeptical about Sheridan's plans to market the show directly to cowboys, the tactic paid off. Right out of the gate, Yellowstone set itself apart from a crowded field of TV series by shining a spotlight on a community that Hollywood tends to overlook. "No one's ever paid any attention to these people," Sheridan said to Deadline. "It's a show for everybody, but at the same time, it's highlighting a lifestyle and a way of life that most people don't live, but those who do, they don't have a show about it."
He went on to correctly point out that there are plenty of shows on TV about New Yorkers, but with Yellowstone, he had an opportunity to explore a way of life that would be familiar to some viewers and an attractive fantasy to others. Sheridan knew he had a chance to speak to the real-life Montana ranchers and the Los Angeles natives looking for escapist TV with the same show, and he didn't squander that opportunity. "I also think there's an appetite for this ... a lot of shows these days are dealing with issues that we're dealing with every day, and so it doesn't necessarily feel like a break from your day," he continued. "But aside from the few people in Montana with some inheritance tax issues and bad neighbors, most people are not experiencing what's on the show, and so it becomes a true escape."
Ultimately, the showrunner was proven right: Yellowstone is heading into its fourth season and its ratings continue to rise (via Variety). Whether or not you grew up on a ranch, the Duttons' story makes for compelling, and most importantly, original viewing, which is something critics are just now beginning to realize. Luckily for Paramount, viewers knew Yellowstone was special right from the start.