Rumer Willis Just Dropped A Cryptic Die Hard Message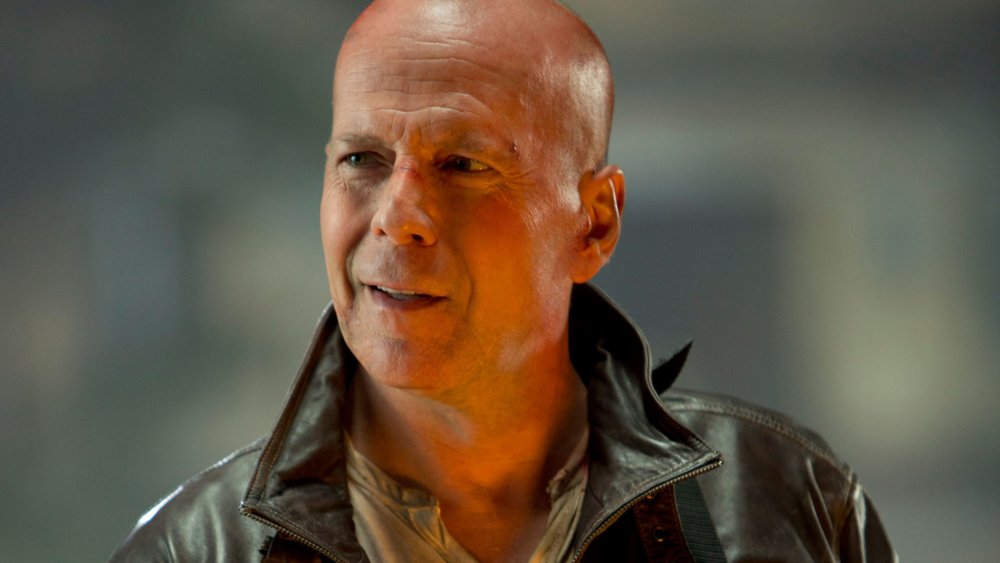 20th Century
The Die Hard series, although a mixed bag for most viewers, is one of the most tried and true franchises in all of Hollywood. It arguably made Bruce Willis a star, catapulting him into true action hero status on the big screen, while also elevating the careers of Alan Rickman, Samuel L. Jackson, and many more. It's been seven years since the last installment in the saga, A Good Day to Die Hard, hit theaters, and it's been nothing but relative radio silence ever since, aside from talks of a prequel series, titled McClane. 
Now, it looks like there's a chance that the wait might be drawing to a close, very soon.
On October 17, 2020, Bruce Willis' daughter, Rumer, dropped a very cryptic tweet, including a video clip relating to her dad's legendary franchise. The scene shows Bruce walking down a street in the dark with only streetlights to brighten his path. He walks along, whistling as the words "As one story ends, a new one begins," appear on the screen, followed by the date 10/18/20 and #DieHardisBack to close out the teaser. The most obvious assumption to make out of this very vague post is that there's a sixth Die Hard movie on the way, possibly ending Willis' run as John McClane, but ... this could always lead to something far more interesting.
Is a Brooklyn Nine-Nine/Die Hard crossover in the works?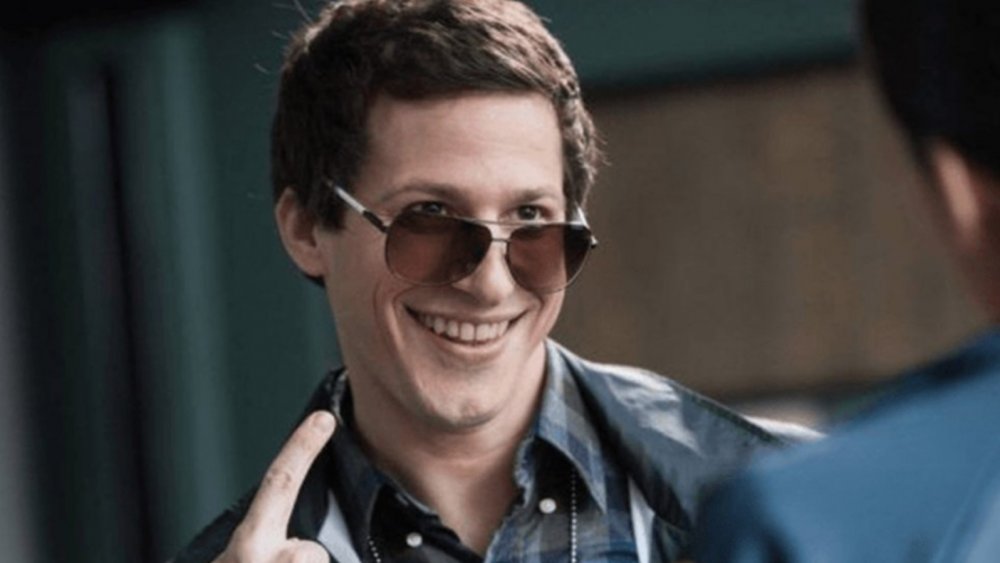 NBC
As welcome as a new Die Hard movie would be, especially one kicking off a new chapter for the series, there's quite a bit of evidence pointing a highly unexpected, but long lobbied for, Brooklyn Nine-Nine crossover event. The Die Hard movies exist in the show's universe, as evident by Andy Samberg's Detective Jake Peralta's obsession with them, touting the original as the greatest cop movie of all time. The topic comes up in the odd episode now and again, but it's never anything substantial — something that Samberg hopes to change. 
Dating back as early as San Diego Comic-Con 2018, the comedian has campaigned to have Willis guest star on the show, even if it's only for a single episode. He recently brought it up during his visit on The Tonight Show with Jimmy Fallon in February 2020. Fast forward to today, and the contents of the clip and details surrounding it lends further credence to this theory. As pointed out by Twitter user @Six2quitreachinn, The Lonely Island (a comedy trio including Samberg, Akiva Schaffer, and Jorma Taccone), posted the mysterious clip on their Instagram page before Rumer tweeted about it, indicating their involvement at some capacity. The user also noted that the font used for B99 is the same one used in the #DieHardisBack clip, further adding fuel to the fire.
Given how unlikely it is that another Die Hard movie came together during a pandemic, a Brooklyn Nine-Nine appearance from Bruce Willis may be the safest bet. Rumer also included #ad in her tweet, perhaps pointing to some kind of promotional partnership using the recognizability of Die Hard as a marketing tool is coming up. Thankfully October 18, 2020, should provide everyone with the clarity they're looking for.