The Halloween Adventure Movie That's Killing It On Netflix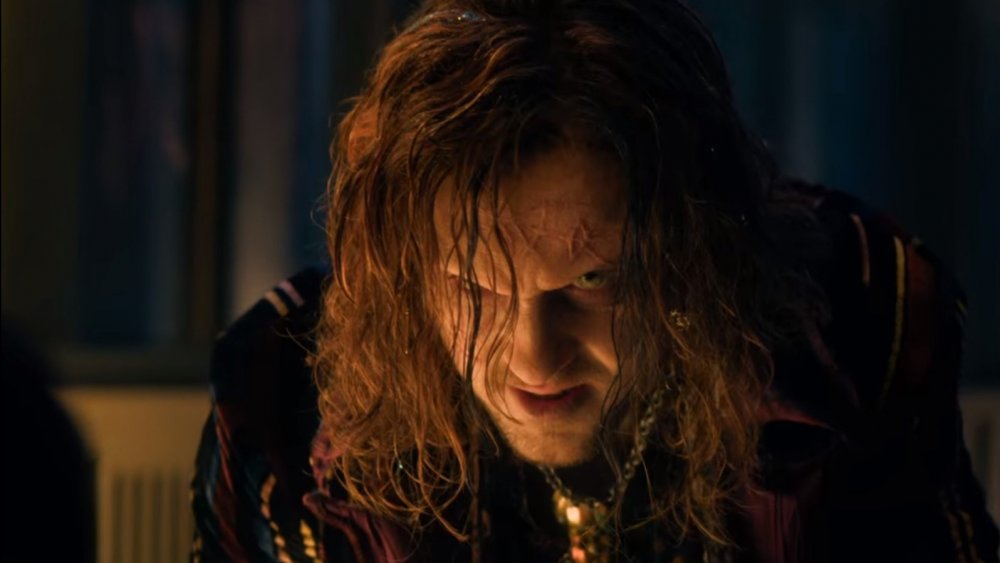 Netflix
The Netflix original A Babysitter's Guide to Monster Hunting is currently tearing through the streaming service's Top Ten list. The family friendly horror offering was written by My Little Pony: The Movie story writer Joe Ballarini and based on his trilogy of books of the same name. Released on October 15, 2020, it comes courtesy of director Rachel Talalay, best known for the cult classic Tank Girl and 1991's Nightmare on Elm Street entry Freddy's Dead: The Final Nightmare, and who most recently helmed episodes of Doom Patrol and American Gods.
A Babysitter's Guide to Monster Hunting stars Tamara Smart (Artemis Fowl, The Worst Witch) as Kelly Ferguson, a babysitter whose young ward is abducted by monsters on Halloween. She finds herself being recruited into the ranks of an elite international society of childcare providers, tasked with protecting children from supernatural forces. Stealing the show and chewing the scenery is the Harry Potter franchise's own Draco Malfoy, Tom Felton, unrecognizable and delightfully over-the-top in his role as Grand Guignol, the movie's nightmare-unleashing boogie man. In tow is Oona Laurence, the young performer who played Matilda in Tim Minchin's musical stage adaptation of the Roald Dahl classic, as well as relative newcomer Lynn Masako Cheng and Ty Consiglio of Fast Layne.
A Babysitter's Guide to Monster Hunting might be a new Halloween classic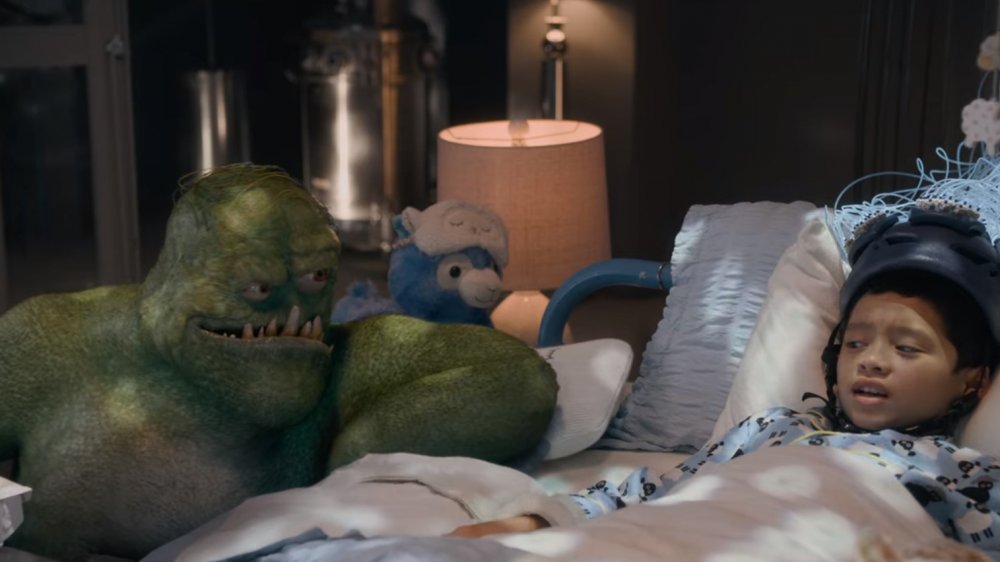 Netflix
A Babysitter's Guide to Monster Hunting has received mixed reviews in the short amount of time since its release — Rotten Tomatoes currently has the film at a 63% critical approval rating. Fans of the film are already comparing it to previous seasonal family classics, with Culturess writing, "For older audiences, [A] Babysitter's Guide to Monster Hunting will have the same sort of appeal as movies like Hocus Pocus or Halloweentown. They're fun, they're zany, and they have all the elements necessary to get us in the Halloween spirit."
Asked by On the Spot Interviews what makes this "the Halloween movie to watch," star Tamara Smart described the film as having "everything in it," calling it "for everyone... the kids will love it, parents will love it. I mean, old people will love it," landing the picture with a potential, highly sought-after kids-parents-old-people trifecta.
A Babysitter's Guide to Monster Hunting is part of Netflix's slate of Halloween offerings, which has also seen other original programming like The Haunting of Bly Manor and Hubie Halloween making a splash in recent days, cracking the site's Top Ten and dominating social media. The haunts and creeps are set to keep coming, with the highly anticipated Unsolved Mysteries: Volume 2 set for release on October 19.