Who Is The Actress That Plays Paola On Netflix's Social Distance?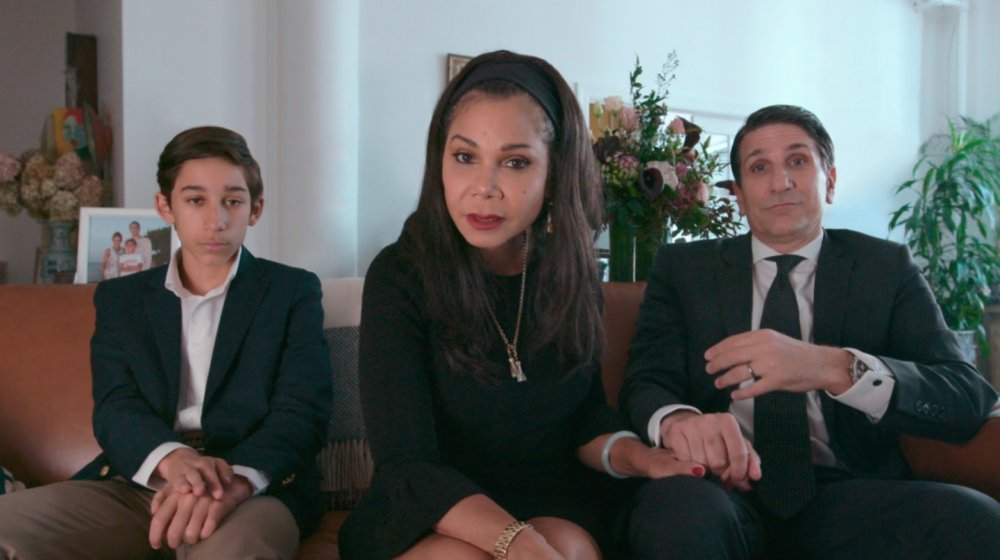 Netflix
Netflix's Social Distance is arguably one of the year's most timely releases, which could explain its immediate popularity. Life in 2020 has been defined by socially distancing from others — if you ask ten people how they stay in touch with their loved ones from afar, you'd probably get ten different answers. This new anthology series somewhat satirizes this progression, with each episode offering a unique spin on the theme of staying connected during these trying times.
As an anthology series, Social Distance has a sizable cast, and there's plenty of star power in this group. With appearances from Danielle Brooks, who starred in Orange is New Black, to Oscar Nuñez of The Office fame, there's no shortage of recognizable actors. Camila Perez, who plays Paola in the episode, "A Celebration of the Human Life Cycle,"  might also look familiar to viewers. Here's where you've seen her before.
Camila Perez appeared in Who We Are Now with some big names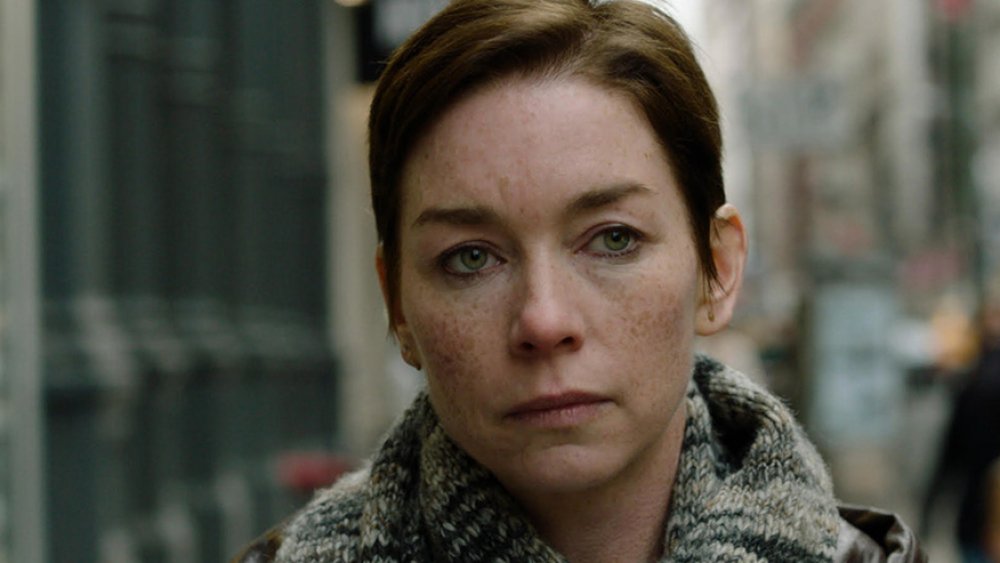 FilmRise
Perez had a few minor roles early in her career, but her big break came when she was cast in Who We Are Now. In this star-studded film, she worked alongside Julianne Nicholson, Emma Roberts, Zachary Quinto, Jimmy Smits, and Jason Biggs, among others. The film tells the emotional story of a Beth (Nicholson), a woman who, after her release from prison, emotionally fights for the custody of her son in a heated court case. Jess (Roberts) takes Beth's case because she wants to reignite her passion for the law after her job as a public defender has smothered the flame. 
The film somewhat flew under the radar after its premiere at the 2017 Toronto International Film Festival, but it has impressed those who have seen it. Director Matthew Newton's film has a 95% rating on Rotten Tomatoes' Tomatometer. Though Perez doesn't have a major role in the movie, simply being in the film introduced her to a wider audience.
Camila Perez was Firefly on Gotham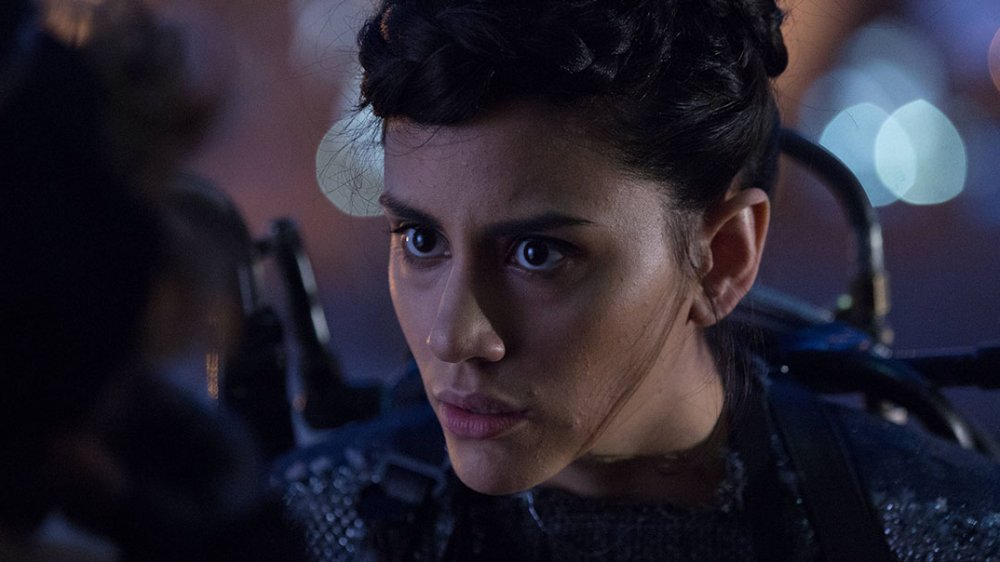 Fox
Comic book fans might recognize Perez because she had a starring role in Gotham. In the third and fourth seasons of the show, she played Bridgit Pike, or Firefly, a nascent supervillain. In the comics, Firefly is one of Batman's many recurring antagonists, and this show explored the character's origin story. Through five seasons, Gotham was a fan-favorite show that offered fresh takes on the Batman universe, from its portrayal of the Dark Knight's rogues gallery to its characterization of Bruce Wayne (David Mazouz) himself.
Perez only appeared in four episodes, but in this brief run on the show, she impressed many fans. Pike is a bloodthirsty criminal that uses a flamethrower as a weapon of choice. She manages to get in the good graces of Oswald Cobblepot (Robin Lord Taylor,) and she becomes one of his top lieutenants when he takes control of the city. Pike's potency as a villain is confirmed when, later, she becomes a member of the heinous Legion of Horribles. With this mainstream role, Perez continued to make a name for herself, and she would land another prominent role on another major Fox show.
Camila Perez's star rose on Star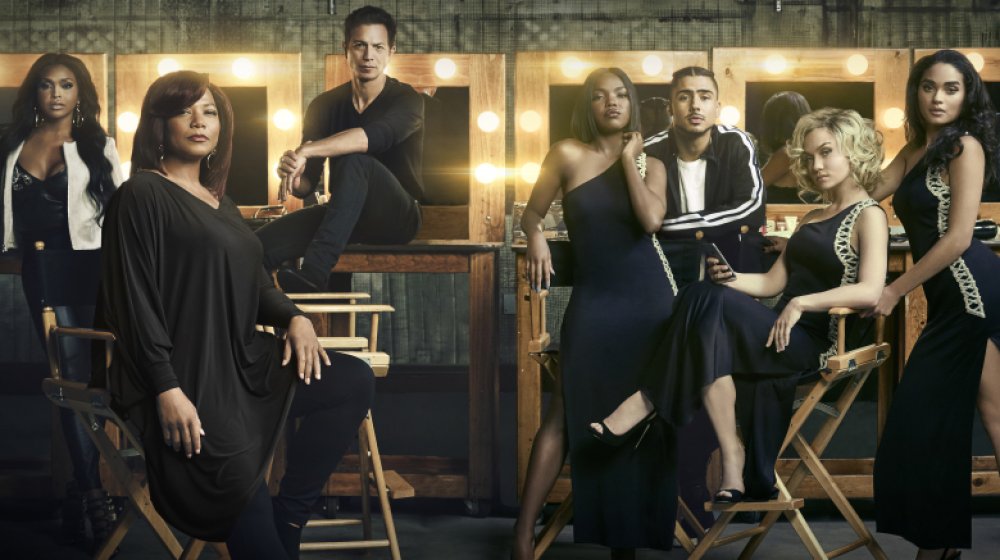 Fox
Shortly after her run on Gotham, Perez landed a role on Star, a highly anticipated musical show that ran for three seasons on Fox. Jude Demorest, Brittany O'Grady and Ryan Destiny lead the show as a trio of singers who are navigating the turbulent journey of those who seek stardom in the music industry. Lee Daniels co-created the show with Tom Donaghy, and the series is often compared to Daniels' other acclaimed brainchild, Empire. Like its Emmy-nominated predecessor, Star features original songs and musical sequences. 
Perez appears in three episodes of the show as Mariela. Though she didn't have a consistently prominent role, her presence on the show further built up her profile. The show featured names like Queen Latifah, Benjamin Bratt and Amiyah Scott, so Perez benefitted from being a member of a star-studded cast. The show was nominated for multiple GLAAD Media Awards and Teen Choice Awards, so it clearly made an impression on its audience.