This Is Why You Can't Find Sons Of Anarchy On Netflix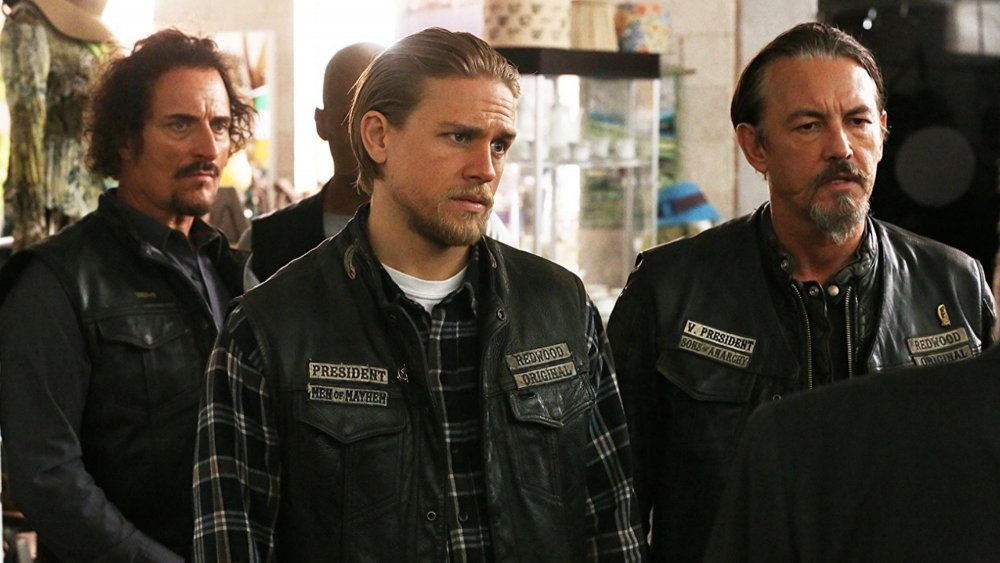 FX
FX's super popular crime drama Sons of Anarchy is centered around a motorcycle club in the Central Valley of California, filled with outlaws and miscreants. The series was created by Kurt Sutter and ran for seven seasons from 2008 to 2014. Charlie Hunnam stars as Jax Teller, a young man who becomes president of his motorcycle club to follow in his father's footsteps. The show also stars Katey Sagal and Ron Perlman, among others.
Sons of Anarchy was so successful that FX announced in 2016 that they would be producing a spinoff series called Mayans MC, which takes place four years after the events of Sons of Anarchy and is centered around the Mayans Motorcycle Club on the California-Mexico border. Mayans MC has had two seasons so far, with a third likely coming some time in 2021. As a whole, the franchise has garnered a huge fanbase, so it comes as no surprise that Sons of Anarchy was a big hit when it was available to stream on Netflix. Sadly, the series left the streamer in December 2018 and is unable to return — for one big reason.
Sons of Anarchy is now owned by Disney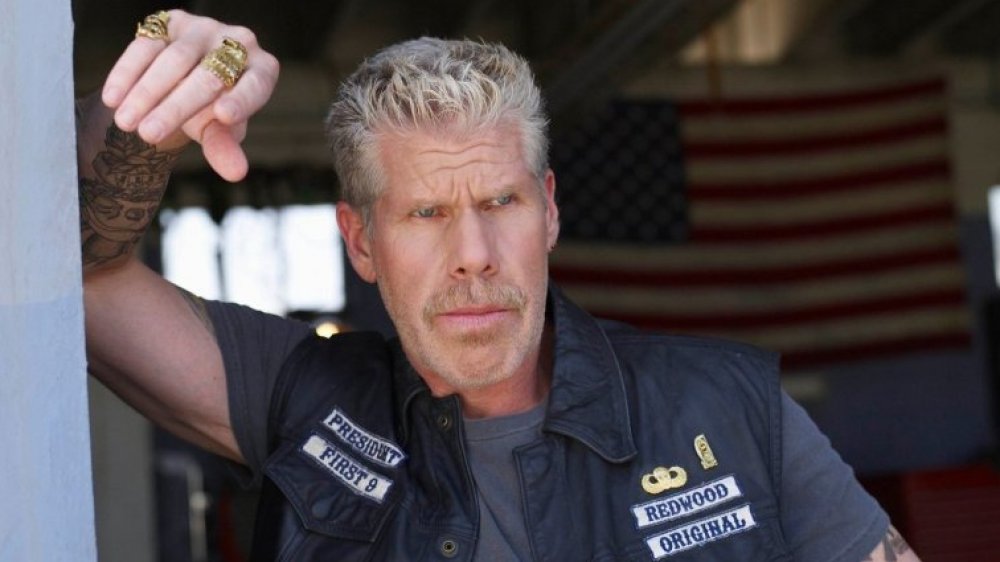 FX
Sons of Anarchy aired on FX, which is a subsidiary of Fox. When Disney bought Fox in 2019, they also bought everything Fox developed or owned, bringing FX Networks officially under the Disney name.
Creator Kurt Sutter explained the reasoning behind Sons of Anarchy being pulled from Netflix when the show left the platform in late 2018. As Sutter wrote in a tweet, "The Disney/Fox deal was about creating a competing streaming platform. That is the future of TV. Although it will take a minute to launch, F/D's content is their biggest asset in the marketplace." Disney doesn't want Netflix to have control of their content, especially a show as popular as this one. Sutter went on to apologize for this, saying in a second tweet, "[W]e are doing our f***ing best to get content on as many streaming sources as possible. Sorry it's wack."
Along with their purchase of Fox, Disney also bought out the other shareholders of Hulu in May 2019. Since then, they've generally used Hulu as a place to send all of their more "adult" shows and movies, reserving Disney+ for clean and family-friendly content — at least for now. Because of this, you can currently find Sons of Anarchy and other FX shows available to stream on Hulu, and some current and upcoming FX shows air exclusively on the new FX on Hulu hub.
Sons of Anarchy joined other fatalities of the fight between Disney and Netflix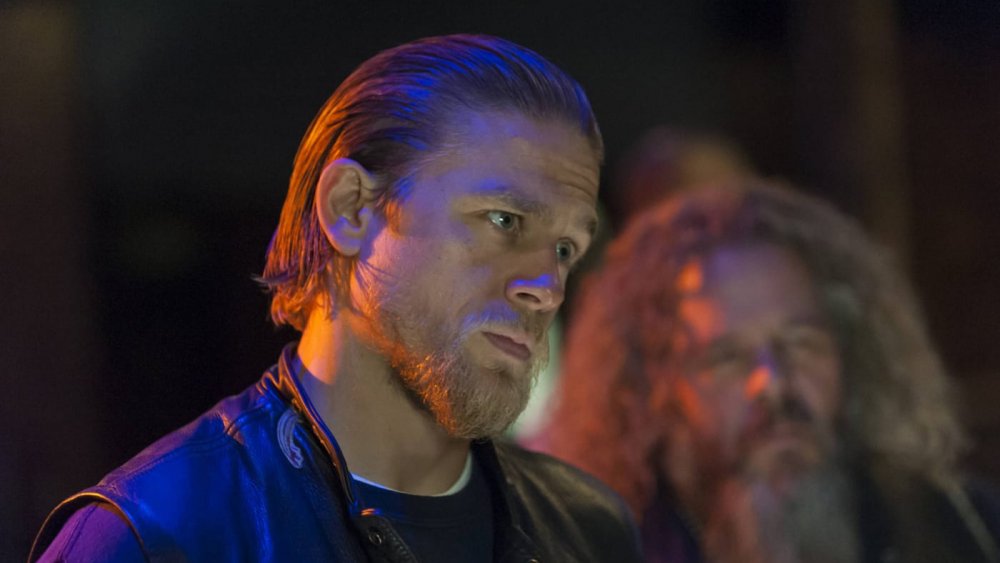 FX
In the wake of Disney's huge acquisition and desire to build up their own streaming platform, there have been a lot of shows pulled from Netflix. Because of deals made in years past, it can take quite a while for Netflix's rights to licenses back to Disney, which is why there are still some Disney movies and TV shows currently available to stream. Aside from Sons of Anarchy, some of the other FX series that have left Netflix include Archer, The League, and Wilfred. 
Of course, one of the biggest losses in the tension between Disney and Netflix is Netflix's Marvel TV series — Daredevil, Jessica Jones, Luke Cage, Iron Fist, The Defenders, and The Punisher. These shows were all very successful, both with critics and audiences, so it was a huge surprise when Netflix cancelled them all in quick succession. They won't likely be leaving the platform any time soon, but there won't be any new seasons.
While Sons of Anarchy and Mayans MC are unlikely to show up on Netflix in the near future, they're available to stream on Hulu and FX, and for purchase from digital retailers. And who knows what could happen in the years to come? They may somehow end up on the popular streaming platform once again.