Rob Riggle Talks The War With Grandpa - Exclusive Interview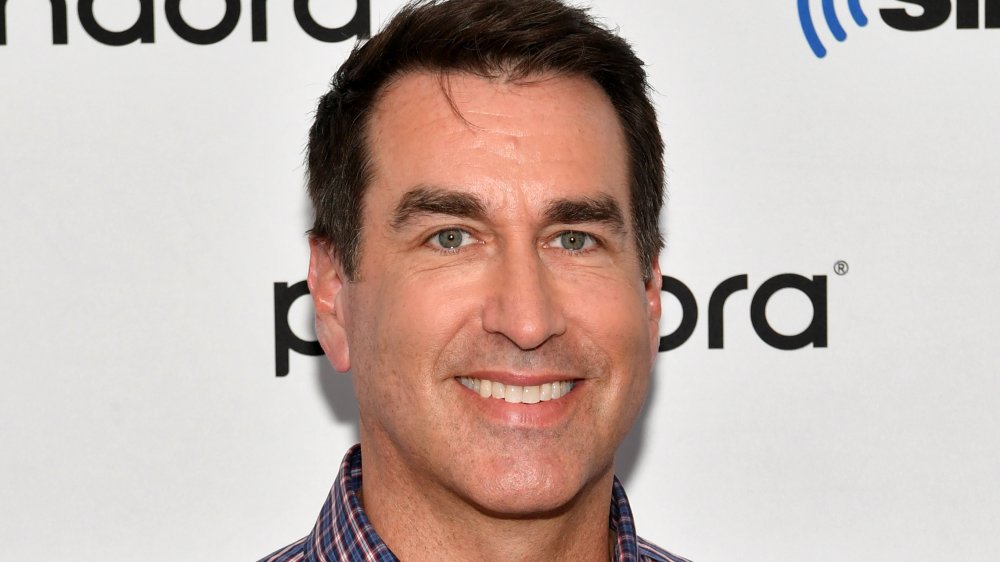 Slaven Vlasic/Getty Images
Actor Rob Riggle has been cracking up audiences for more than two decades, beginning in 1998 with the Comedy Central sketch series Upright Citizens Brigade — where he got to show off his improvisational skills — and a recurring guest role on ABC's Modern Family, to memorable supporting turns opposite Will Ferrell and company in such hits as Talladega Nights: The Ballad of Ricky Bobby and Step Brothers.
Off-camera, Riggle has had his share of serious moments in life, chief among them his career as a U.S. Marine Corps Reserve lieutenant who volunteered for active duty after the horrific events of Sept. 11, 2001, which found him serving in Afghanistan two months later. Seventeen years later, Riggle put his military experiences to work to help inform the story surrounding Chris Hemsworth's Afghan War drama 12 Strong, which was based on real-life events.
For his latest big-screen effort, Riggle is starring for the first time opposite Robert De Niro — who has mostly appeared in dramas during his illustrious career — for director Tim Hill's family comedy The War with Grandpa. In the film, which also stars Uma Thurman, Christopher Walken, Cheech Marin, Oakes Fegley, Laura Marano, and Jane Seymour, Riggle plays Arthur, the son-in-law of Ed (De Niro), a well-intended husband and father who is constantly subjected to his father-in-law's backhanded compliments.
In an exclusive interview with Looper, Riggle talked about working with De Niro and the prospects of reprising a role in a sequel opposite one of his favorite comedy collaborators.
Riggle admires De Niro's fearless approach to making comedies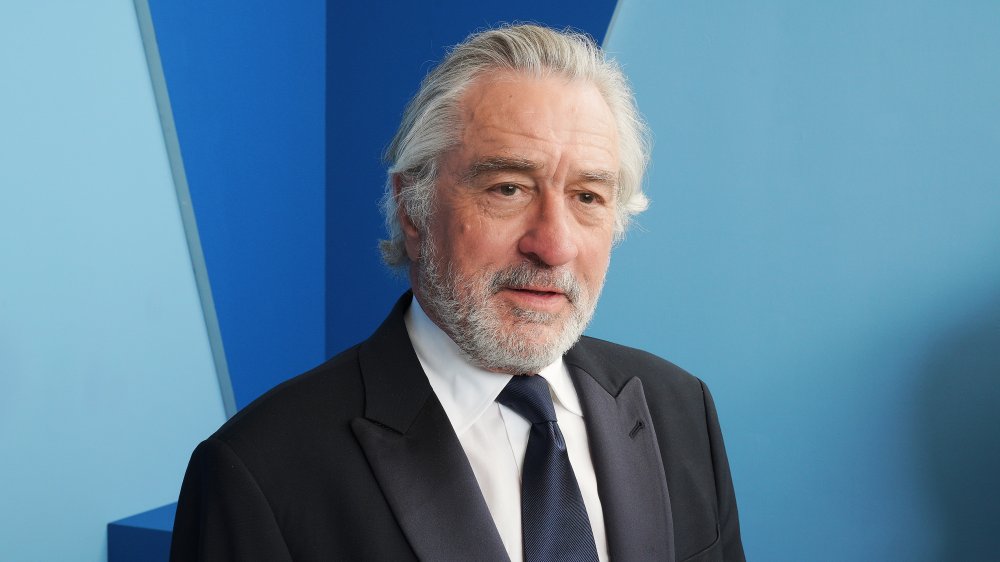 Terence Patrick/Getty Images
It must feel surreal in a way, acting with Robert De Niro. We don't get to see him do comedy as often as I'd like, but it doesn't take long to realize when you're working with him — he is a very gifted comedian, isn't he?
Absolutely. He doesn't get nearly the credit he deserves for his comedy skills — comedy chops if you will. He knows comedy. He knows why things are funny and he knows how to execute. He's fearless and obviously is one of the most iconic actors of all time. He knows what he's doing. I'm with you, I'd love to see him in more.
Of course, you've got a great ensemble cast with The War with Grandpa. You have a lot of great scenes with Uma Thurman. One of my favorites is when she was having that Kill Bill moment at the end of the film, when she chases down Laura Marano's boyfriend with a vengeance and you guys react in horror. Did it, in a small way, make you feel like you were suddenly watching The Bride in a Quentin Tarantino movie?
Yes, of course. They're all so iconic — Uma, De Niro, Christopher Walken, Cheech Marin, Jane Seymour. They're all iconic actors to me. I have to pinch myself on many occasions and remind myself, "No, no, you're in the scene, too," because I would sit there and start watching, and be like, "This is awesome." I had a tremendous appreciation [to act with them]. The moment was not lost on me in any way, shape or form when I was getting to work with them.
Taking another step toward Step Brothers 2?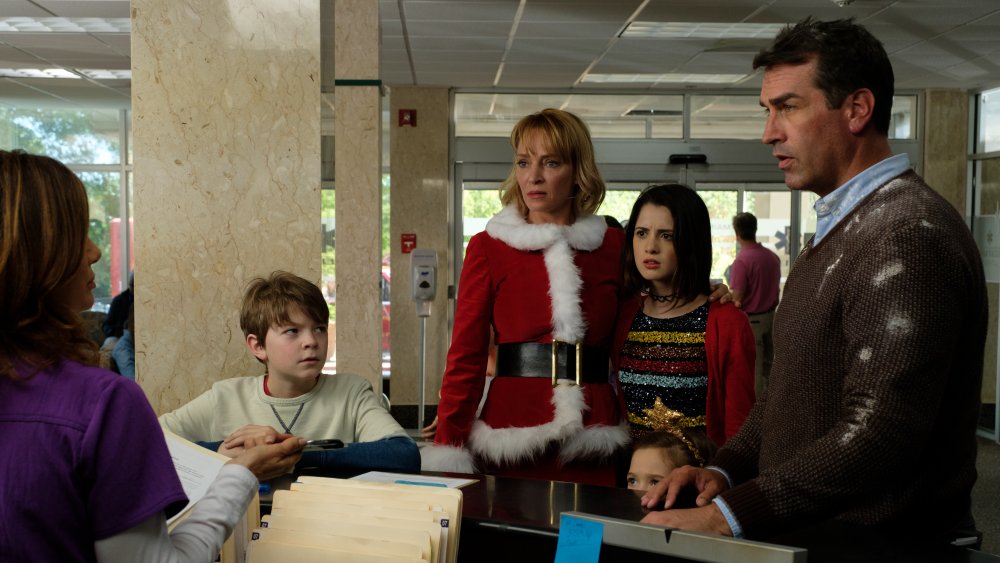 I have to mention Step Brothers is one of my very favorite comedies in the last few decades. Talking about working with a great ensemble with The War With Grandpa, you also had a great ensemble with Step Brothers with Will Ferrell, Adam Scott, and John C. Reilly. Have you guys ever discussed making a sequel? I can't tell you how much I want to see you antagonize Will Ferrell again because he seems like such a great comedy partner.
He's the best. He's the absolute best. It's pure joy. [Writer-director] Adam McKay, Will Ferrell, John C., all improvisers, all come from that background — love it. We improvised so much on that film and it was so much fun to crack each other up, to surprise each other, to go in weird places. You can make a whole other movie from the stuff on the cutting room floor. Listen, they've threatened to do a sequel to that for years. It hasn't happened. I don't know if it ever will. If it ever did happen, I would be first in line to buy a ticket, absolutely.
Thank you so much for your time, Rob. Lastly, I come from a military family, so thank you for your service, man. I really, truly appreciate it.
I appreciate that very much. Thank you.