How Will Smith Helped Meek Mill Go From Rapper To Actor In Charm City Kings - Exclusive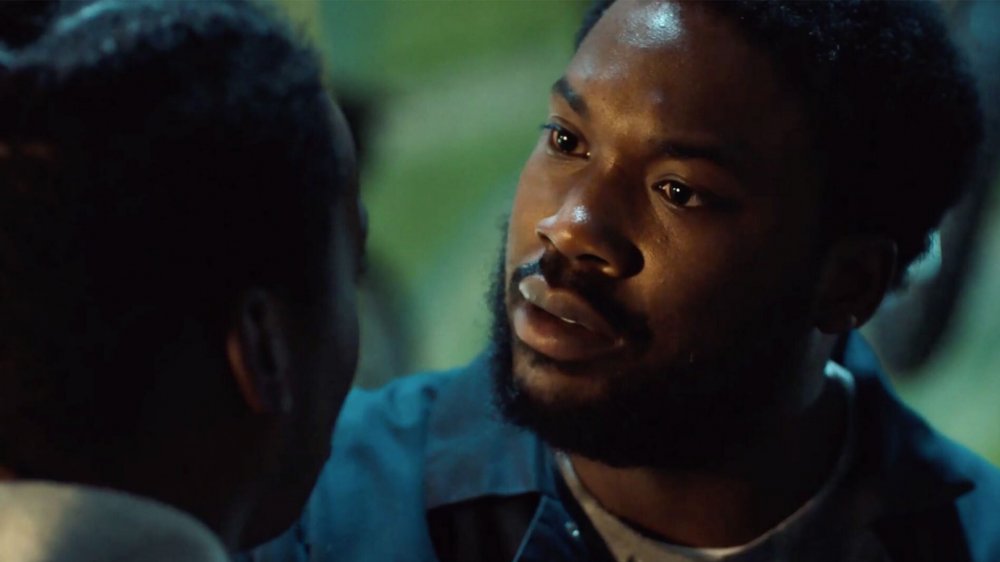 HBO Max
Will and Jada Pinkett Smith's production company, Overbrook Entertainment, has a new hit on its hands. The Angel Manuel Soto-directed film Charm City Kings dropped on HBO Max on October 8, garnering high praise for its realism on the subject of Baltimore street biking. The film plays out through the lens of 14-year-old Baltimore teen Mouse, who dreams of joining the dirt bike gang, Midnight Clique. The movie is a fictionalized adaptation of Lotfy Nathan's 12 O'Clock Boy, and Soto made sure to include real riders from that documentary in the project for authenticity, while tackling toxic masculinity and highlighting the challenges that Black men and boys face in the city. 
Like executive producer Will Smith, Meek Mill (who plays Blax) got his start in rapping before dipping his toes into acting. Looper spoke with Soto in an exclusive interview about the parallels between Smith and Mill's respective rises to fame. When asked whether he noticed any similarities between the two, the director notes, "I guess what I know is that they had a lot of conversations." Speaking on the hardships Mill has overcome, Soto adds, "I know that Meek had just come out of prison and he was getting into the character after that whole process. I know him and Will [had] a lot of conversations, precisely because of that."
Like Smith at the beginning of his acting career, Mill wanted to make time for both passions while filming Charm City Kings. "A rapper who's acting [has to be able] to have a work-life balance and do the singing when he wants to — and still be successful," Soto explains. "And definitely, Meek has [wanted] to jump into the acting game for a bit." Watching the film, you'd never guess that Charm City Kings was Mill's first big acting gig. 
The director made the connection between Mill and his character. "Having this be an opportunity of playing a [character] who [very] much is him," Soto says. Except that in the movie, he's a mechanic in real life, and Meek is a rapper — but everything else is very much representative of Meek, [and] who he is as a person."
Meek Mill is playing the best version of himself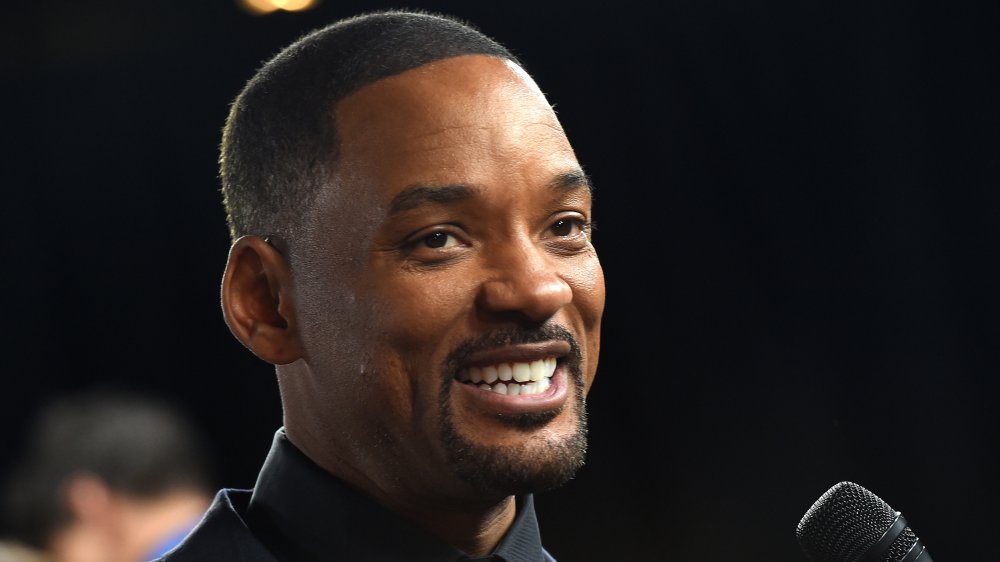 Kevin Winter/Getty Images
Soto explains that Charm City Kings represents Meek Mill "finding in this character a way to play a better version of himself, if that makes sense, of being able to really be himself and yet tell the version of himself he wants people to follow from now on."
The director notes that Mill certainly wasn't alone in his journey. "I think doing so, definitely, he had a lot of help from Will Smith. I'm sure his journey was an inspiration," Soto reasons. "Also, Louis Stancil, an acting coach, spent a lot of time with him, making sure he [went] over the [lines and] learned the body language. And he started loosening up." 
Watching actors grow and hone their craft is one of the most rewarding things a director can witness on set. "It was really awesome to see him from the first day he came to set, and when we left, how he owned that character, how he embodied that character," Soto recalls. "How he even pushed himself to deliver the best performance he could."
Charm City Kings is available to stream now on HBO Max.