The Cult Classic Film That Inspired The Walking Dead: World Beyond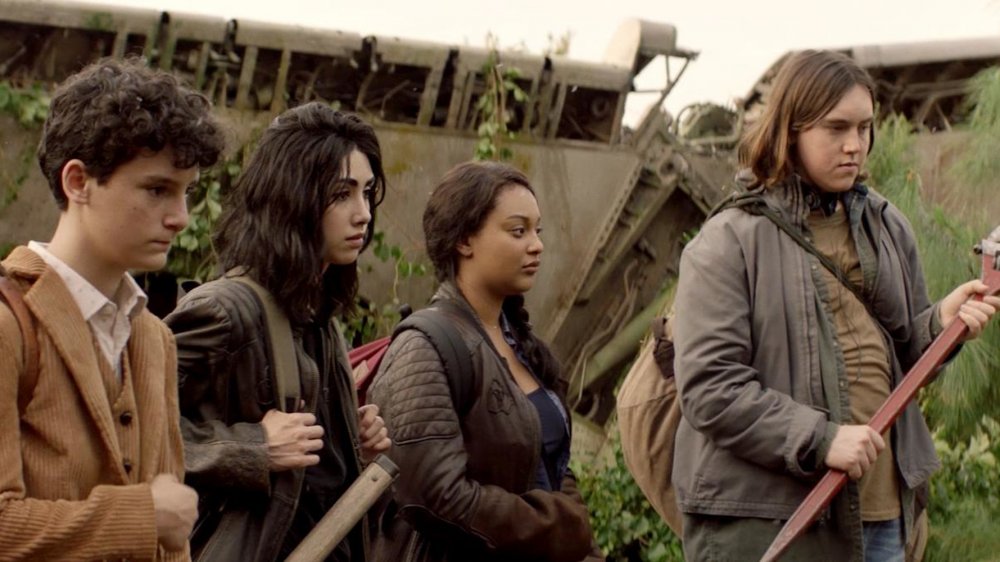 AMC
You guys want to go see a whole lot of dead bodies?
The Walking Dead: World Beyond showrunner Matt Legrete has revealed a surprising influence on his new spinoff show about the empties –– don't call them zombies –– and the first generation of kids to grow up in a world filled with them. "I was a huge fan of Stand By Me growing up," Legrete told Entertainment Weekly, "where you go on this adventure, and you'll learn more about yourself and the world."
Stand By Me is a 1986 Rob Reiner film starring Wil Wheaton, River Phoenix, Corey Feldman, and Jerry O'Connell as four friends who leave their Oregon hometown to search for the body of a missing kid. Based on a Stephen King novella recently reprinted in standalone form under the title The Body, it's a coming-of-age classic, and it's that element that Legrete said he hopes to integrate into his new show.
"The thing that was exciting to me with the idea of having this group of characters that were younger, and they're essentially the first generation to grow up in the apocalypse," Legrete said. "And so to be able to see the world through their eyes was really, to me, something that would really make the show stand out and to tell a coming of age story in the middle of the apocalypse."
Stand By Me is a classic but morbid bildungsroman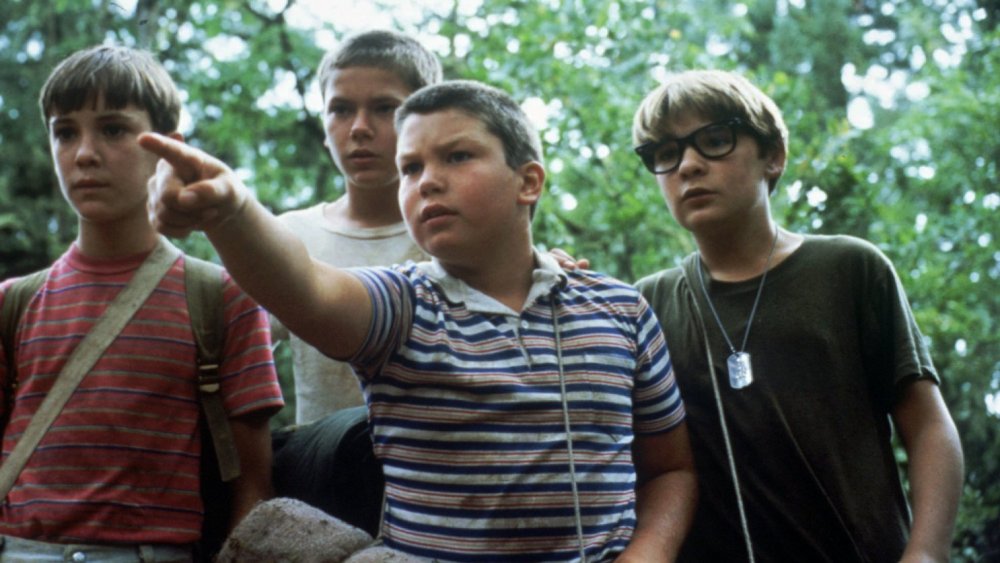 Columbia Pictures
Since the show is set ten years after the start of the pandemic that spawned the zombies and collapsed civilization, the characters on The Walking Dead: World Beyond have a good grasp of the theory of what they're up against. It's the tension between that theory and its practice in a ruined world that Legrete says the show will explore, in much the same way Stand By Me portrays its characters coming to grips with the difference between their pre-teen perceptions and reality. Presumably the show's characters will deal with threats more menacing than Kiefer Sutherland's bully Ace and his switchblade, but who's to say?
"They have the intellectual knowledge in terms of what they're supposed to do and how they're supposed to survive in the world, but they've never done it before," Legrete said. "So it's an opportunity for everything to be brand new."
The Walking Dead: World Beyond debuted October 4, and is set to run for only two seasons, which could mean it ends around the same time the flagship show's final episodes air in 2022.