Chris Parnell Reveals His Favorite 30 Rock Moments - Exclusive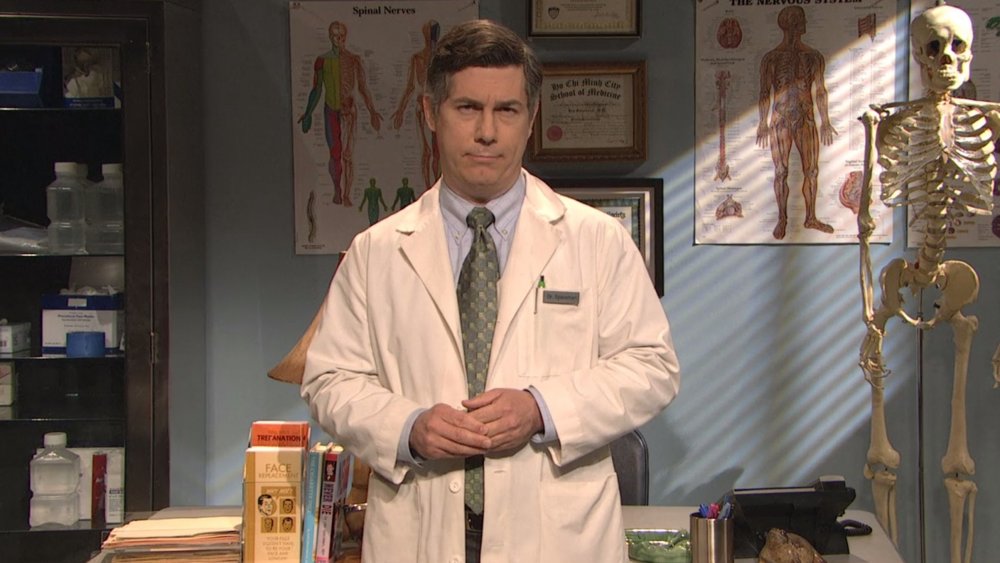 NBC
Looper recently spoke with Chris Parnell about Archer season 11, but considering his distinguished career, we couldn't resist taking a few detours. One such detour brought us through the halls of 30 Rock to one of his best known characters: Dr. Leo Spaceman. The quack to end all quacks was a highlight of every episode he graced and remains one of the most memorable characters on the show. Parnell told us some of the secrets of the character and shared his favorite moments.
30 Rock creators Tina Fey and Robert Carlock told Parnell that Dr. Spaceman "was sort of loosely based on [Saturday Night Live and 30 Rock producer] Lorne Michaels' real life doctor." Parnell was a patient of this doctor after getting sick during his first stint on SNL. "My experience was relatively normal with him," the actor says, "but he was kind of a showbiz doctor in a way. Definitely the seeds of Spaceman were there in him." He calls the role "a pretty great gift" and praises the "level of writing on that and the craft that goes into all the dialogue" on 30 Rock.
The best scenes starring the "Good" "Doctor"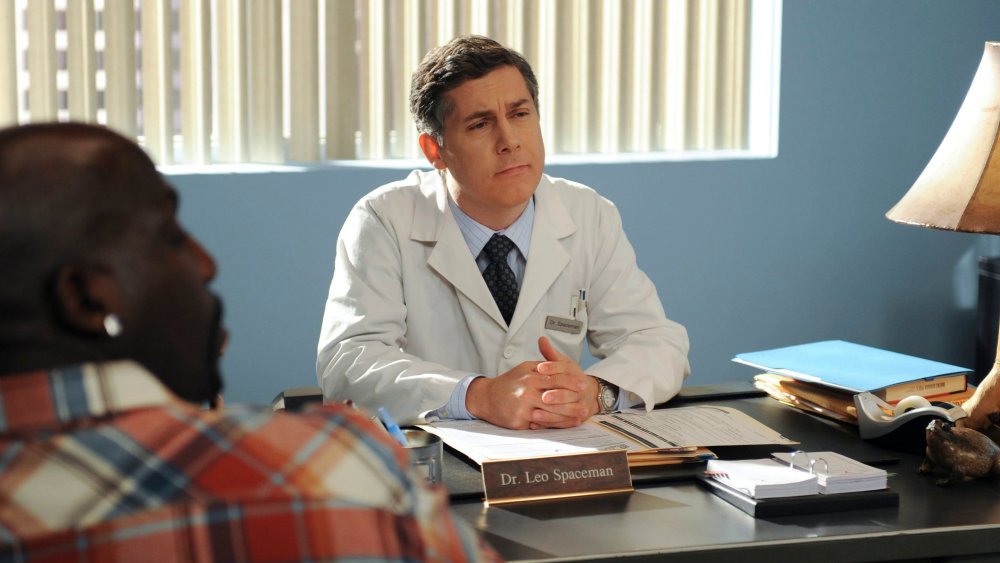 NBC
When asked about his favorite Dr. Spaceman scenes, Parnell takes a moment to remember. Two specific moments come from the second season episode "Succession," which acted as an Amadeus parody. Parnell points to Spaceman running down the hall while Mozart's Requiem plays as a highlight. "I was in a cape, that was pretty ridiculous." The other line that sticks with him from that episode — a bit he's cited as a favorite in prior interviews — is when Spaceman is charged with reviving Don Geiss (Rip Torn) from a diabetic coma. When Jack Donaghy (Alec Baldwin) asks why they can't inject something directly into Geiss' heart, Dr. Spaceman replies that "we have no way of knowing where the heart is. See, every human is different."
Another scene that Parnell counts as a favorite happened in "Hiatus," the first season finale. After checking on Jack post-heart attack, Dr. Spaceman bursts out of the room in a white coat covered in blood. He reacts to everyone's shock by explaining he's been at a costume party, where "the hostess' dog attacked me so... I had to stab it." Parnell doesn't recall all the specifics, but he does "remember doing that scene and reading it, and then seeing it and being like, 'Oh, that's a pretty clever bit of writing there.'" With the writing on 30 Rock, Parnell says, "That was the case with it all the time, and I just tried to serve the lines well."
Catch the newest episode of Archer on Wednesday, October 14th at 10 PM ET on FXX. Stay tuned for more exclusive Archer coverage on Looper.