Adam Sandler Reveals The Scariest Movie He's Ever Seen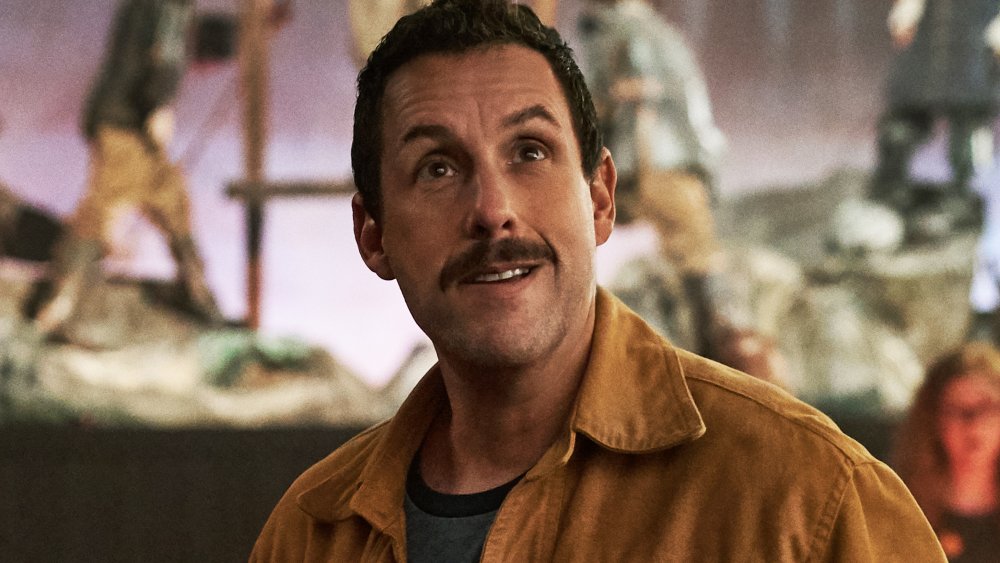 Scott Yamano/Netflix
With Halloween only a few short weeks away, it's the perfect time to start thinking of which classic horror flicks you'll be queuing up for October 31. Luckily, this year, Adam Sandler has a suggestion.
The 54-year-old star of the new Netflix original comedy-horror film Hubie Halloween recently spoke with Polygon and revealed how one famous horror classic did a number on him.
"The Exorcist," Sandler said when asked to name the scariest movie he's ever seen. "I'm sure everybody says that, but that movie terrified me so much that I couldn't walk to the bus stop the next day."
The comedy legend added that he was denied any chance at having walking buddies to the bus stop because of his age: "In the daytime I was like, 'I don't wanna, I don't wanna.' And they're like, 'What do you mean? You gotta get the bus.' I was like, 'Could you walk me to the bus?' They're like, 'No. You're old now. We don't walk you to the bus.'"
It seems Sandler still hasn't gotten over the effect the film had on him, adding, "The Exorcist got me. Man, is that a terrifying movie." 
Hubie Halloween – also starring Happy Madison regulars like Kevin James, Julie Bowen, Maya Rudolph, and featuring a plethora of star-studded cameos – is Sandler's first venture into the horror genre (unless, of course, you include Little Nicky or the Hotel Transylvania movies). Though the film is mostly a comedy, it's got some truly scary moments.
The film is set in (where else?) Salem, Massachusetts, and Sandler plays Hubie Dubois, a deli worker who's mocked by adults and children alike for proclaiming himself the official "Halloween Helper" and monitoring the city for any strange, spooky going-ons. And in typical Horror movie fashion, the residents face real trouble and don't believe Hubie about his findings until it's too late.
The Hubie Halloween cast refuses to watch these horror classics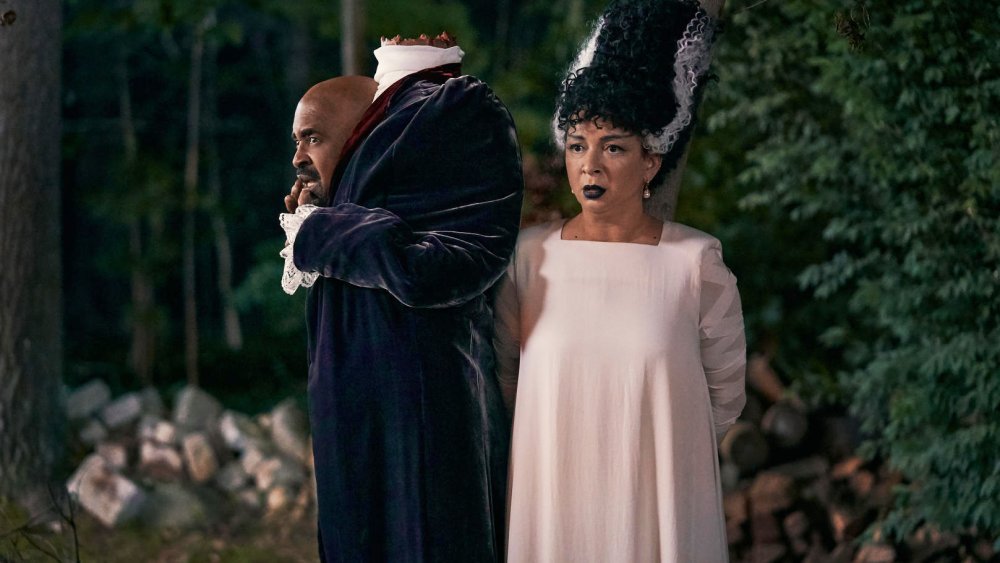 Scott Yamano/Netflix
Sandler isn't the only cast member still feeling the jitters from seeing certain Halloween classics. Some of his Hubie Halloween co-stars listed their scariest moviegoing experiences too. Saturday Night Live alumnus Tim Meadows, who plays Hubie's old classmate Lester Hennessey in the film, told Polygon that The Ring had him wanting to quit watching almost immediately after starting. 
"The scene where the mother saw her kid watching it, I think it was, and she knew what was happening, that to me was the moment where I was like, 'Oh my god, I don't like this! I don't want to watch this movie anymore,'" Meadows said. "I hate that stuff."
And Maya Rudolph — who currently guest-stars on Saturday Night Live as Vice Presidential nominee Kamala Harris and who portrays Mary Hennessey in Hubie Halloween — admitted that the same movie that traumatized Sandler makes her need to run to a bathroom. 
"I can't watch scary movies," Rudolph told Polygon. "I will poop my pants. I've seen The Exorcist, and I knew that that was a bad decision. It haunted me for the rest of my life."
Despite their traumatic horror movie experiences, the Hubie Halloween cast has much to celebrate, as the film proved to be a major success since its premiere. According to Forbes, it became the "weekend's most popular movie" on Netflix — though the cast should probably avoid celebrating with an Exorcist viewing party.