The Underrated Rose Leslie Horror Movie That Game Of Thrones Fans Need To Watch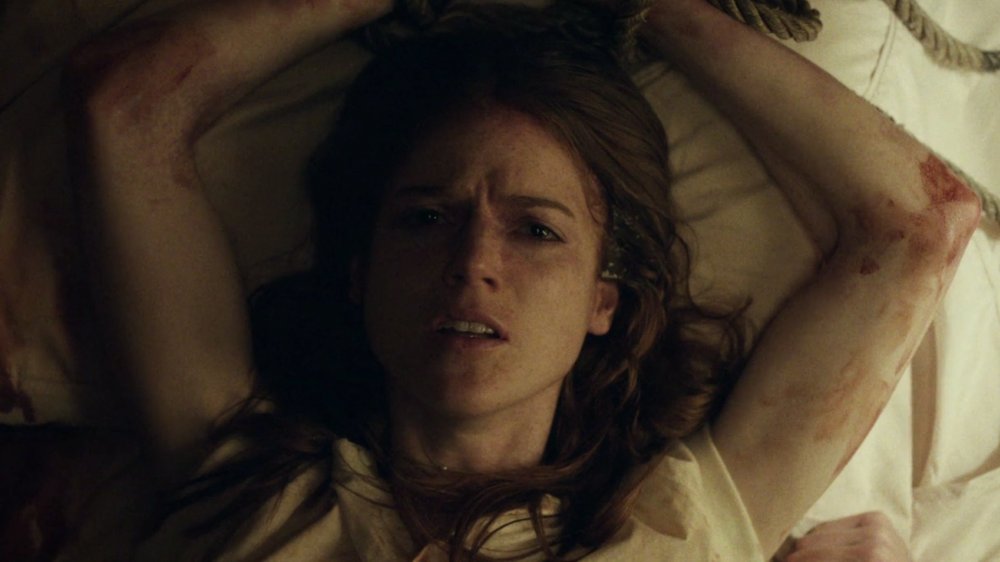 Magnolia Pictures
Game of Thrones season 3 was arguably the best season of the hit HBO series, and it owes at least part of its greatness to Rose Leslie's Ygritte. The red headed wildling arrived on the scene at the end of season 2, and instantly "you know nothing-ed" her way into the hearts of Jon Snow (Kit Harington) and the fans. 
But Leslie's career has expanded far beyond Game of Thrones to include Downton Abbey, Luther, The Good Fight, and a deeply underrated 2014 horror movie, Honeymoon.
The low-budget Honeymoon is a psychological horror-sci-fi film that Game of Thrones fans owe it to themselves to watch, especially if they want to see Leslie take on a role that's wildly different from Ygritte. Costarring Star Trek: Picard's Harry Treadaway, the film is truly a two-hander that rests entirely on Leslie and Treadaway's shoulders as they play newlyweds Bea and Paul. Honeymoon basically locks the two actors in a secluded cabin, and then asks the viewer to watch as a vacation that's meant to mark the beginning of their life as a married couple spirals out of control. In the hands of lesser actors, the movie might fail, but thanks to its central stars — especially Leslie — Honeymoon becomes a creepy and understated entry into the something-goes-wrong-in-a-woodland-cabin genre.
Honeymoon transports Rose Leslie to the present, but it's every bit as bloody and frightening as the best of Game of Thrones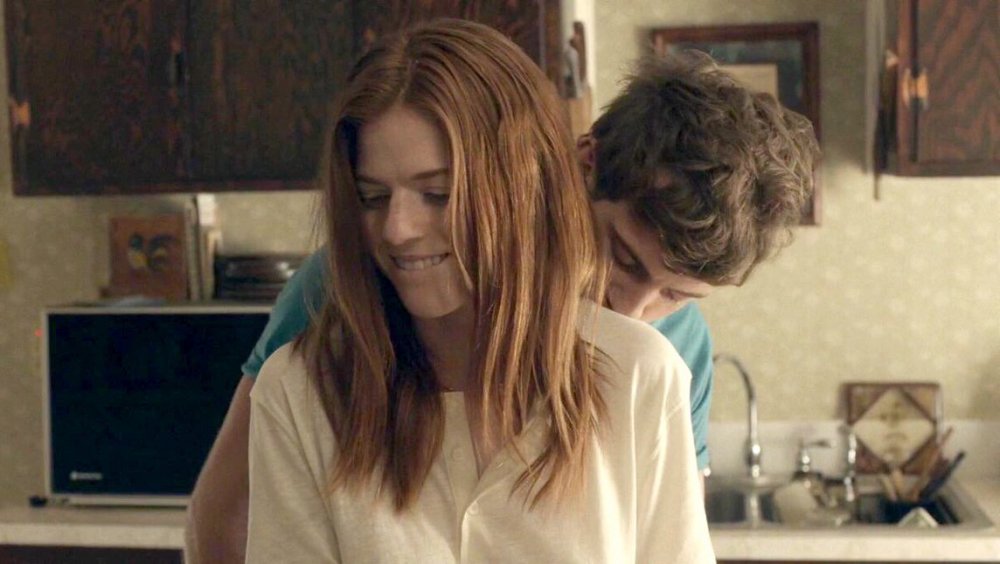 Magnolia Pictures
Honeymoon is very much set in the now. Unlike Game of Thrones, the film has no dragons or icy undead villains. It also doesn't have a sprawling cast or a big budget. What it does have is Leslie's gift for getting lost in her characters, and a unique story that's all about ratcheting up a growing sense of dread.
The movie begins with the adorably hipster couple of Bea and Paul heading to her family's remote cabin for a secluded honeymoon after their wedding. Despite the isolated setting, there's nothing foreboding about the dynamic between the newlyweds. They're both clearly enamored with each other in a way that feels honest thanks to the actors and to the film's director, Leigh Janiak. It's not until Paul wakes up in the night and finds Bea alone and naked in the woods that the weirdness begins.
From that point on, Honeymoon begins operating on another level, as Bea starts forgetting how to make coffee, how to hold a normal conversation with someone, and even details of her relationship with Paul. At the same time, she's outwardly transforming in a way that's both frightening and creepy for Paul and the audience.
Honeymoon's Paul and Bea are every bit as doomed as Jon and Ygritte, but you won't be able to look away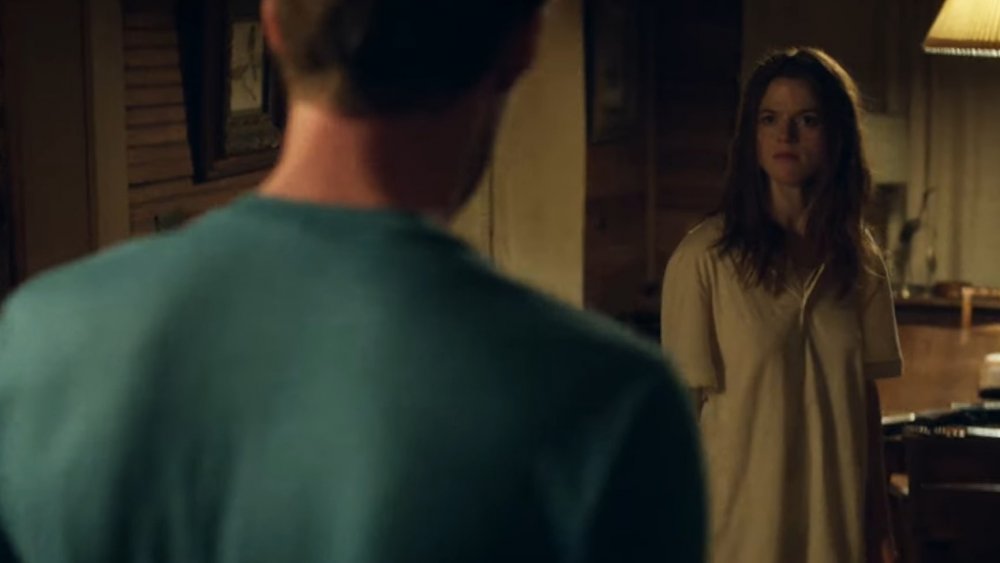 Magnolia Pictures
It's not a spoiler to say Paul and Bea's relationship goes off the rails after the incident in the woods. The movie operates on some level as a metaphor for the ways in which people, particularly women, can feel as if they've lost a part of themselves after marriage. Bea quite literally loses her sense of self, and Leslie infuses that feeling with every ounce of terror and confusion that it deserves.
In a 2014 interview with Collider, Leslie confessed that it was the tragic arc of Bea and Paul's relationship that drew her to the movie in the first place. "These two entities completely change, from when we first see them to how their relationship is, at the very end of the film," she said. "It was a huge draw to be able to see that arc, and to see a very loving relationship. To see a loving relationship dissipate and dissolve, in that way, was something that drew me to the project."
The dissolution of their relationship — and the horrifying reason behind this — make Honeymoon a horror movie with real stakes, and one that lets Leslie shine, even as Bea's life spirals out of control.