The Antiques That American Pickers' Mike Wolfe Regrets Selling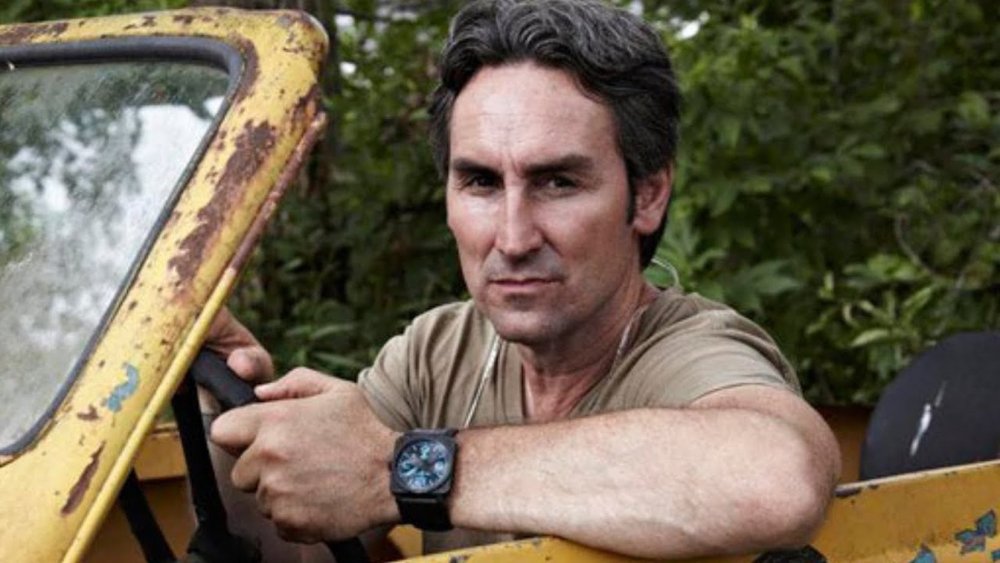 History
Since making its small-screen debut way back in 2010, History's antiques-centric reality series American Pickers has become one of the most beloved shows on television — to date airing just north of 300 episodes over the course of its whopping 21-season run. It's also made stars of series regulars Frank Fritz and Mike Wolfe, who've managed to turn their love of digging for gold in the backyards and broken-down barns of America into a full-blown media empire — one that's also afforded them a pair of cathedral-like antique stores, both of which are now legit tourist destinations.
Even as the meteoric rise to stardom of the American Pickers has been one of the bigger surprises of the so-called "Age of Reality TV," the series' staying power over the past decade has been even more so, with Frank and Mike's ongoing treasure hunts continuing to pull solid ratings for the cabler.
While the "pickers" have made great sport of rescuing from backyard burials everything from antique autos to vintage denim over the years (and flipping them for a tidy profit, of course), it seems there's at least one find that American Pickers co-star Mike Wolfe seriously regrets selling. To the surprise of series' fans all over the world, it's not one of those rusted-out motor bikes he's so fond of finding and fixing up. Rather, the regretful sale came in the guise of an antique pair of children's cowboy boots.   
Mike Wolfe has a good reason to be in the vintage kids' cowboy boot racket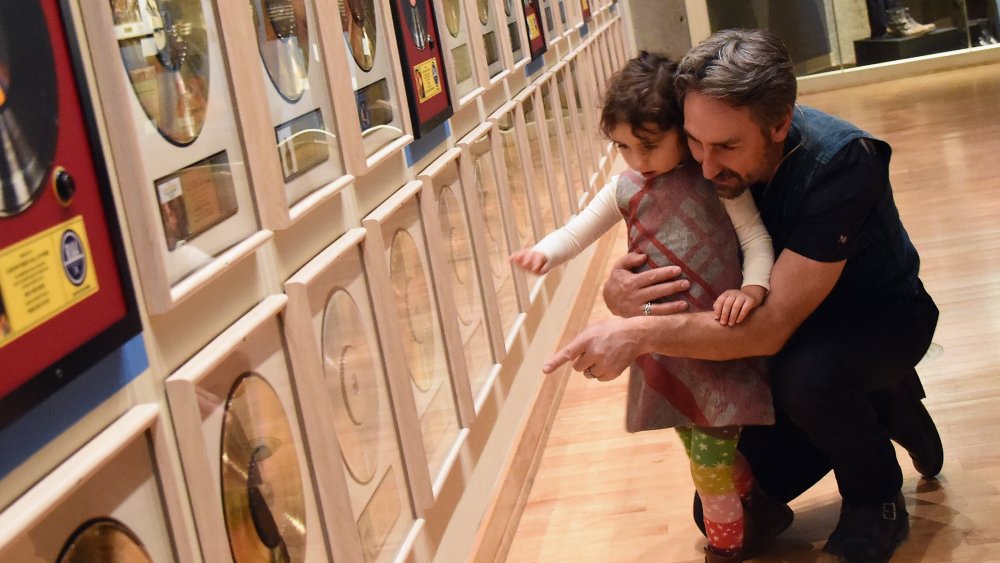 Rick Diamond/Getty Images
In a 2016 interview with Country Living, Wolfe copped to the sale that later made him sad. First, the antique-picking guru offered up some insider tips for folks on the hunt for a little vintage gold of their own. While he was quick to tell fans that old barns and back-road destinations are frequently the best places to dig up some true antique treasure — "I've found my best picks by driving to the middle of nowhere, then taking the first gravel road I see," he shared — Wolfe also implored them to keep their ears pricked up for fate itself. That's because it can often lead you back to a type of item you previously let go. 
In Wolfe's case, it was a pair of vintage kids' cowboy boots. He told Country Living, "Before Charlie was born, I always had a thing for vintage kids' cowboy boots. I once found a pair, but I sold them and immediately regretted doing so."
If you've been tracking Mike Wolfe's personal life since his American Pickers breakout, you know Charlie is his daughter. When Wolfe's wife Jodi was pregnant with Charlie, whom he affectionally calls "little Biscuit," it's as if the treasure-hunting stars aligned and gave him the opportunity to remedy his regret regarding the cowboy boots. Since then, he's been buying vintage kids' cowboy boots every chance he can.
"When Jodi was pregnant, I found a second pair. It felt like fate, so I started collecting them," Wolfe told the magazine.
Outside of his own interest in vintage kids' cowboy boots, having a daughter is another good reason for Wolfe to keep the items on his radar when he and Frank are on the road in search of more lucrative finds. And true to his word, Wolfe has amassed quite the collection of kids' boots since Charlie was born. In the Country Living spread is a photo of the young girl's room, featuring a small shelving unit (with a desk) that's built into the wall. On the shelves, there are plenty of books, a vintage-looking Mickey Mouse figurine, and at least six pairs of boots — nestled amongst a masked cowboy doll.
Based on that snap, it's clear Wolfe also adheres to another piece of advice he shared with Country Living: the one advising would-be diggers to "look for multiples" of an item to add flair to a living space.
"They can be really cool when done right. I like to display objects with similar textures, time periods, and genres for visual continuity. In my office, each shelf has a theme: bikes, motorcycles, aviation, and cars," said Wolfe. "It's easy to go overboard, though, so I like to stick to just one spot."
You can be certain Wolfe's pint-sized cowboy boot collection will grow exponentially in the future too. As it is, a certain never-ending pandemic is currently keeping Mike and Frank off the road. Here's to hoping the boys get back to the grind sooner rather than later, 'cause the world could use some good ol' American Pickers action right about now — even if you can always seem to find a re-run playing on History.