Robert De Niro Makes Announcement That Will Have Fans Excited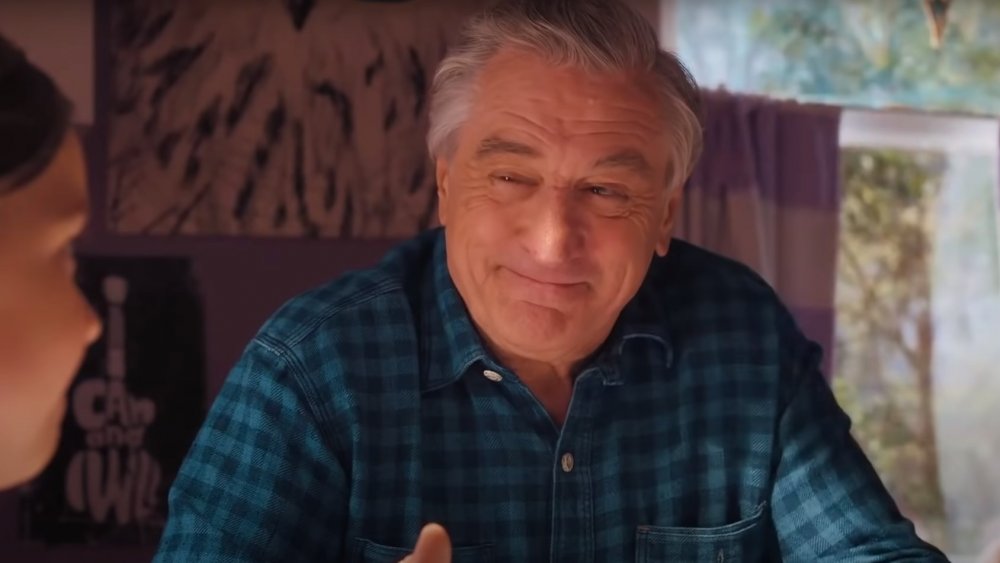 101 Studios
It's not easy saying goodbye to a beloved actor. Luckily, Robert De Niro has no intention of forcing the experience on his fans.
Speaking to Yahoo Entertainment ahead of the release of his newest project, The War with Grandpa, the 77-year-old Taxi Driver star was asked about the future. "How long do you see yourself acting?" inquired Yahoo's Kevin Polowy. "Do fans have to worry about you hanging it up at some point?"
"I always say, the next thing is grandfathers, then great-grandfathers, then great-great-great grandfathers," De Niro responded. "So who knows — I'll go as long as I can."
This revelation will come as pleasant news not just to fans, but also filmmakers, as De Niro enters The War with Grandpa after a critical hot stream of motion pictures. In 2019 alone, he appeared in two Best Picture nominees: Martin Scorsese's The Irishman and Todd Phillips' controversial DC comics adaptation Joker. If a goofy family comedy seems like a departure coming in the wake of such dramatic performances, that's only because De Niro seems dedicated to taking on all sorts of roles. Asked how important it was to keep his work varied, the Academy Award winner stated, "The projects are different but for me all good in different ways. [The War With Grandpa], it's fun. It's easy in some ways, but not in others. You have to have a certain timing no matter what it is. But I had a good time."
Robert De Niro will have his eyes on you for a while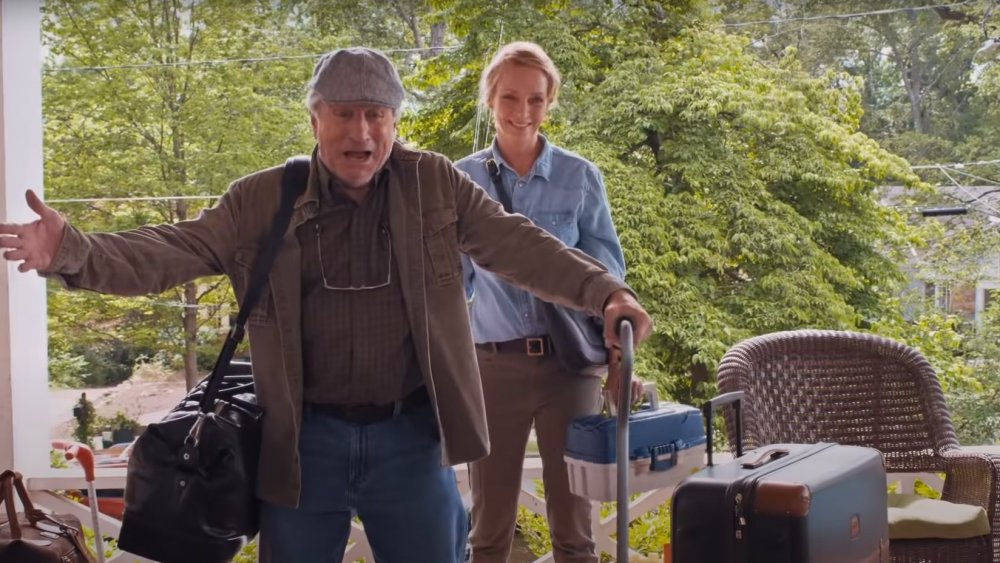 101 Studios
De Niro, true to his word, has five projects slated for release in the next two years — including Killers of the Flower Moon, which will mark the actor's tenth feature-length collaboration with director Martin Scorsese.
Not content to simply prolong his own retirement, De Niro has previously pulled other actors back into the game after they'd put Hollywood behind them. According to The Hollywood Reporter, he wound up as the driving force behind Joe Pesci's return to the big screen after more than a decade of the quiet life. When Scorsese asked Pesci to appear in The Irishman "more than 40 times" without success, it came to De Niro to convince his Casino co-star to sign on. "He understood, he loves Marty and wanted the experience of working with him again and me and Al [Pacino]," he told THR in 2019.
De Niro's latest project, The War with Grandpa, has been a long time coming, with principal photography kicking off in May 2017. Originally slated for an early 2018 release, it was pushed back several times due to complications connected to the Weinstein Company's liquidation. Based on the children's novel of the same name, it tells the story of a boy trying to reclaim his bedroom after his grandfather moves in with the family. The film's cast features an astonishing collection of celebrities — including Uma Thurman, Cheech Marin, Jane Seymour, and Christopher Walken. The War with Grandpa was released in select US theaters on October 9, 2020, with a streaming release expected in the near future.