Amazing News Just Dropped For Snowpiercer Season 2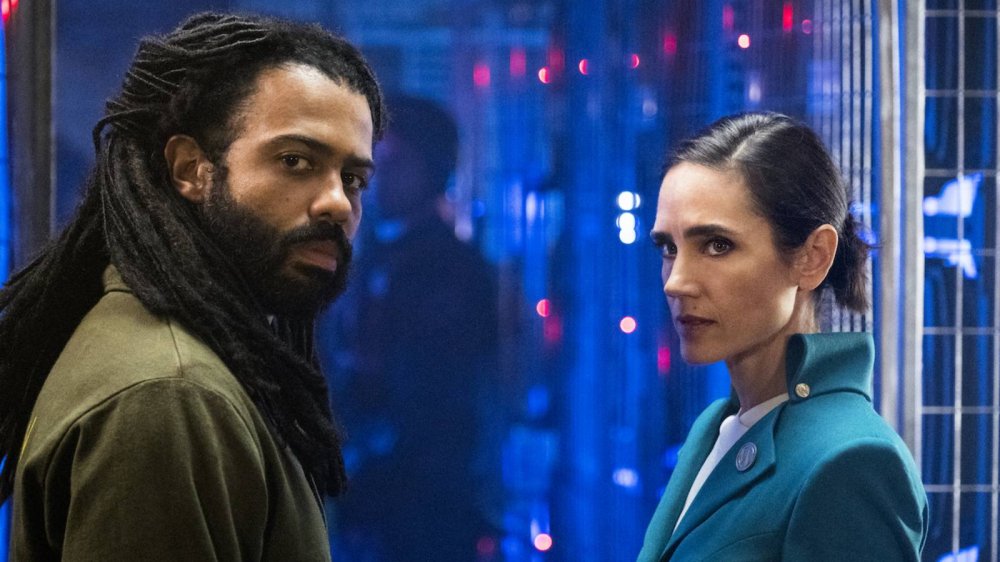 TNT
If you haven't started watching Snowpiercer yet, then it's time to hop aboard the train. 
Based on the French graphic novel Le Transperceneige-turned-Hollywood action film (directed by future Oscar winner Bong Joon-ho), it wasn't long until studio execs realized there was more story to tell in this universe. The set-up remains largely the same across mediums. The world has transformed into a frozen wasteland with what's left of humanity surviving on a train in perpetual motion. However, the train is divided by class with the poor at the back struggling over scraps, while the wealthy maintain operations (and their lavish way of life) toward the front of the train. One day, a violent rebellion breaks out as the downtrodden rise up to gain equality. 
It's a timely TV series with some major departures from the graphic novel and film. The series debuted in May of 2020 on TNT, and despite years of setbacks, the show finally got on track and seems to be running like the finely tuned machine that is its central concern. As a result, fans have been getting restless waiting for updates. Thankfully, this week's virtual New York Comic-Con provided some super exciting news for those fans eagerly awaiting the next chapter of this riveting sci-fi tale. 
Spoilers for Snowpiercer season 1 ahead if you aren't caught up.
Snowpiercer season 2 will debut January 2021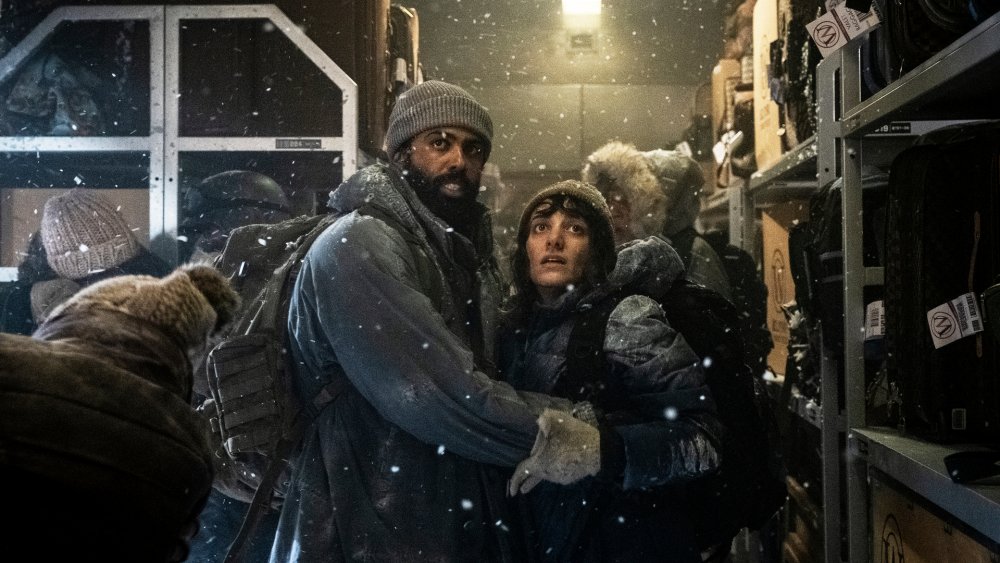 TNT
New York Comic-Con hosted a Snowpiercer panel featuring stars Daveed Diggs, Jennifer Connelly, Sean Bean, and Rowan Blanchard alongside showrunner Graeme Manson (of Orphan Black fame). While a lot of exciting details were shared, the pièce de résistance was a teaser for season 2 with the announcement that new episodes would begin to air on TNT on January 25, 2021.
The season 1 finale finds Melanie (Connelly) handing over the reigns of Snowpiercer to Layton (Diggs). While his initial plans involve setting up a more democratic government on the train, those intentions are undermined when a supply train clamps down on Snowpiercer. It's revealed that Mr. Wilford, whom everyone believed dead, is still alive and plans to take control of the train from Layton. Season 2 will pick up from this cliffhanger as Layton and Mr. Wilford fight for control of Snowpiercer with the remaining inhabitants forced to pledge their allegiance to one or the other.
The press release also states that Snowpiercer was the top cable entertainment program in May 2020. The premiere marked TNT's biggest debut since The Alienist in 2018, so it should come as no surprise the network was eager to dive deeper into this post-apocalyptic, sci-fi tale.
Showrunner Graeme Manson truly fleshed out the world of Snowpiercer, making for a program that could last a very long time. We'll be there waiting until the ongoing revolution is ultimately televised on January 25.