What Was Really In The Kobe Bryant Locker Bought By Storage Wars Stars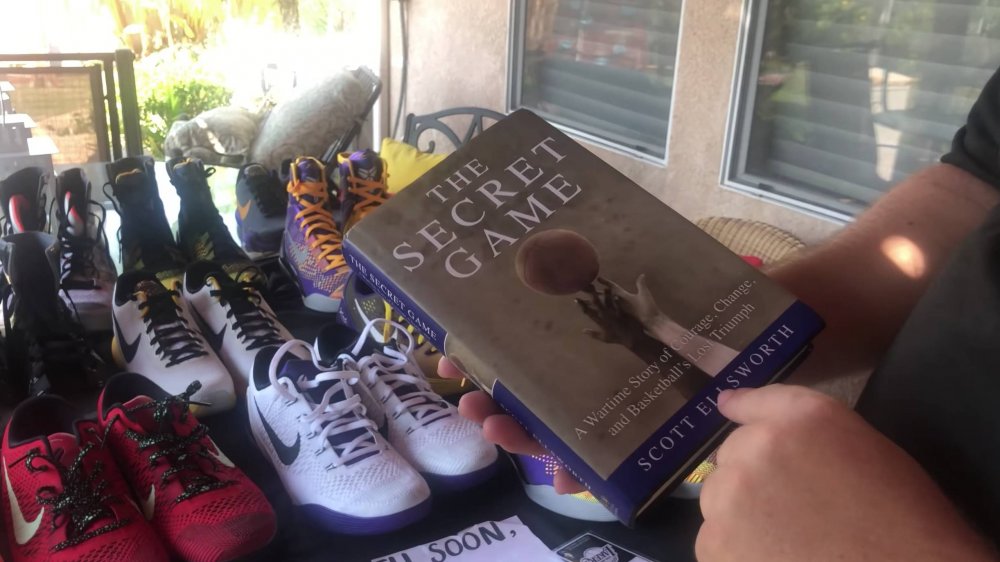 Bargainhuntersthrift/YouTube
NBA star Kobe Bryant tragically passed away on January 26th, 2020. His unexpected death as a result of a helicopter crash in Calabasas, California shocked the world, resulting in an outpouring of support from the sports world to Bryant's family. 
In addition to spending two decades on the Los Angeles Lakers, Bryant was also an Oscar-winning storyteller and influenced an entire generation of basketball players. At the time of his death, Bryant left behind his wife, Vanessa, as well as three daughters. One of his daughters, Gianna, was unfortunately in the helicopter with him and seven other individuals at the time of the crash. 
Unfortunately, it's a sad fact of life that when a celebrity dies, people try to cash in on the moment. One news story picked up traction that seemed to indicate such an act was about to happen when it was revealed a storage unit filled with Kobe Bryant memorabilia was discovered (via Cinema Blend). Luckily, this is one story with a happy ending.
What items were in the Kobe Bryant storage locker?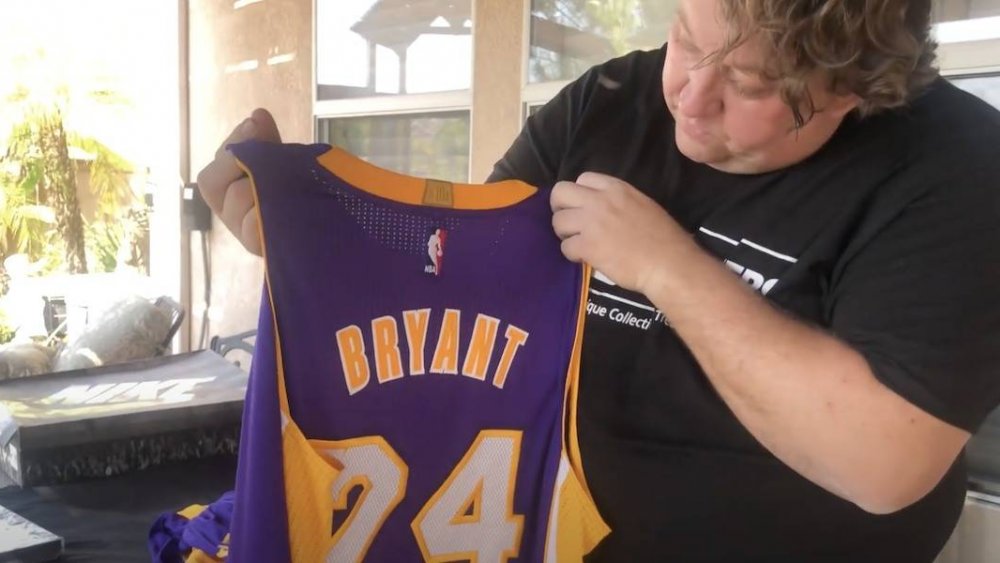 Bargainhuntersthrift/YouTube
According to reports, Storage Wars stars Rene and Casey Nezhoda were tipped off to a storage locker containing numerous items that seemingly belonged to the late NBA star (via Cinema Blend). They were told someone had only paid $375 for the contents of the locker, which contained numerous valuable items. The Storage Wars stars reportedly paid $13,000 to gain the rights to the unit and all of the merchandise inside, and through a YouTube video, they showed first-hand everything they acquired. 
Inside the unit were books that had been loaned to Bryant, five pieces of L.A. Lakers warm-up gear, 35 pairs of sneakers, a mink coat, and financial paperwork. In the video, the Nezhodas make it clear they don't plan on making a Storage Wars episode centered around the Kobe Bryant gear, as the show presently isn't filming new material. 
While the materials all seem to belong to Bryant, the unit doesn't appear to have actually been owned by him. Instead, it appears as though the unit belonged to someone who did fashion work for both Kobe and Vanessa Bryant. 
The Nezhodas have reached out to the Bryant family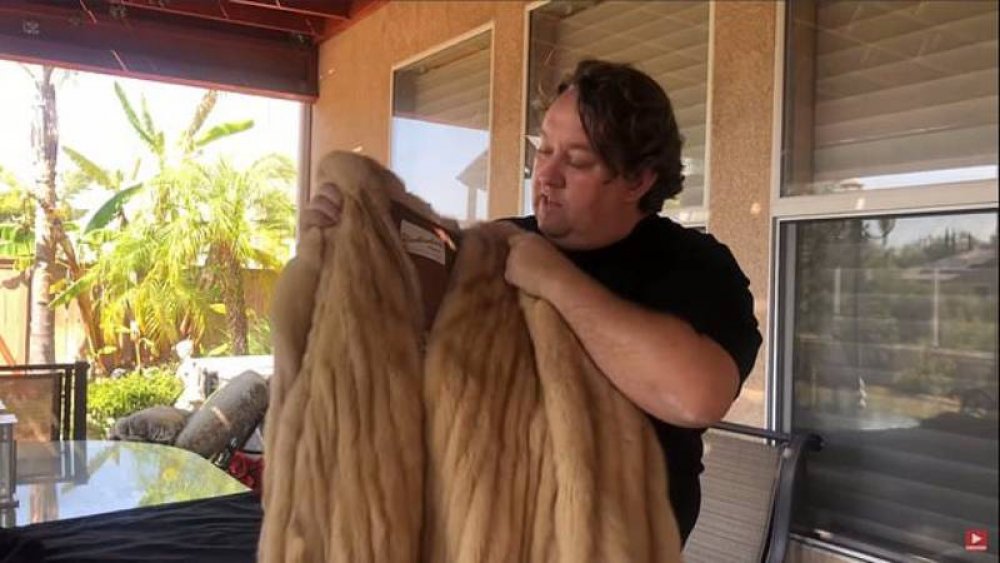 Bargainhuntersthrift/YouTube
Even though the Nezhodas legally acquired the merchandise, it's a bit uncouth to try to profit off of a famous person's death, especially considering the Nezhodas frequently sell rare merchandise for a profit. According to the description on the YouTube video in question, however, it seems as though the Nezhodas have done the right thing and have given the Bryant family first pick of any merchandise they want. 
The description reads, "We are happy to say that since filming this Video we got in contact with Vanessa [Bryant's] lawyers and are exploring if they want the Kids Jerseys and jordans back or are interested in anything else!" It's unclear what, if anything, the family will want, but it's heartwarming to see the Nezhodas do the right thing by at least giving them a chance to hang onto anything that may hold sentimental value. 
Kobe Bryant's legacy lives on, both in his basketball career and his overall influence on pop culture, even inspiring a character on Star Wars: The Clone Wars. This story just reminds us of the level of respect people held for the NBA player.