The Star Wars Character That Was Actually Inspired By Kobe Bryant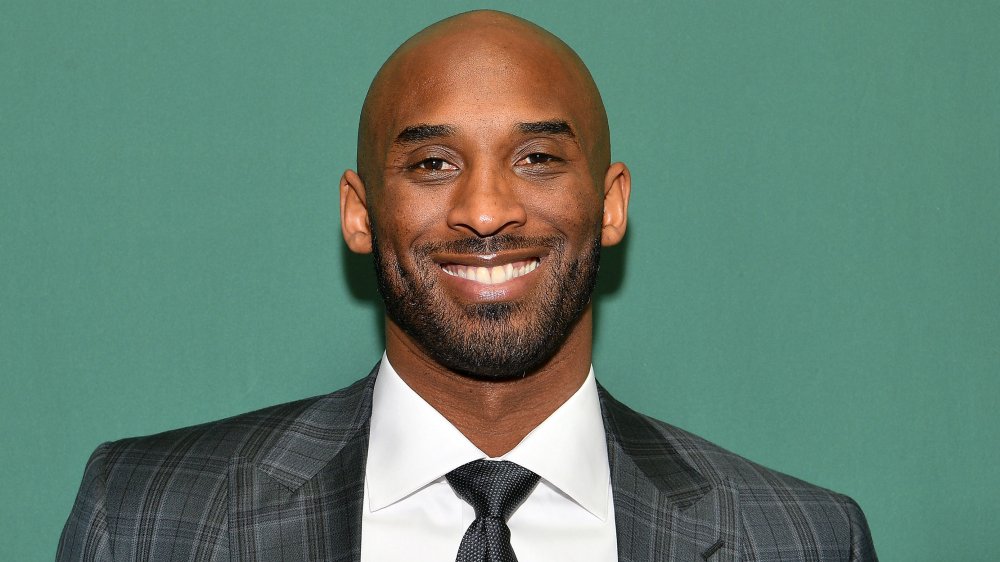 Dia Dipasupil/Getty Images
Kobe Bryant's legacy lives on even in the galaxy far, far away.
On Sunday, January 26, 2020, the former Los Angeles Lakers player, husband, and father of four died at the age of 41 in a helicopter crash. The aircraft — which was carrying Bryant, his 13-year-old daughter Gianna, and seven other individuals, including the pilot — is said to have been flying through "weather conditions worse than those allowed for regular visual flight rules," which may have contributed to the fatal wreck. Bryant left behind his wife, Vanessa, and three other daughters.
In the wake of Bryant's death, fans have posted online countless tributes to him, remembering Bryant for the person he was on and off the court. During that remembrance, Star Wars enthusiasts have recalled Bryant's connection to the hallowed property: there's a character that was actually inspired by him.
A droid from Star Wars: The Clone Wars was inspired by Kobe Bryant and the L.A. Lakers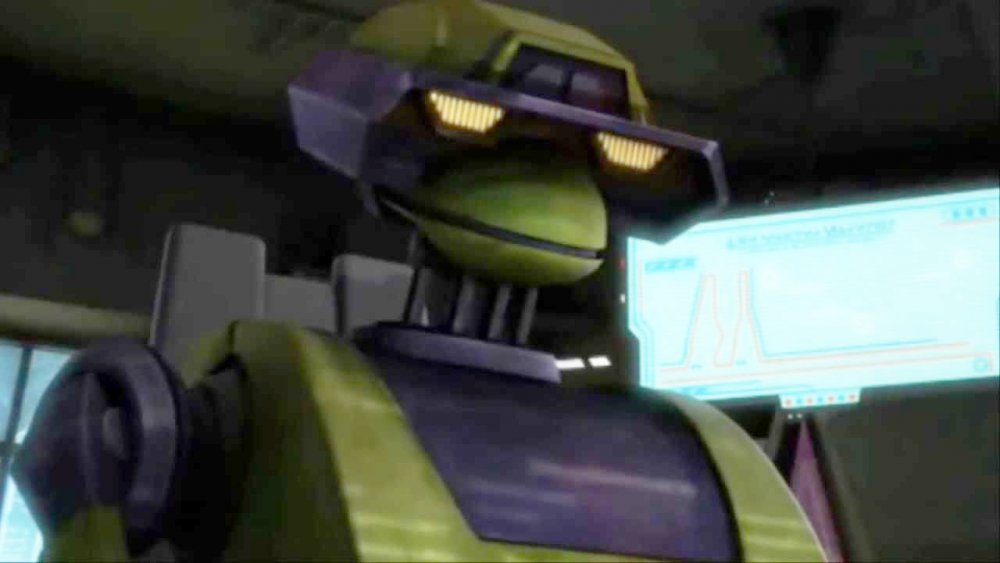 The Kobe Bryant-inspired Star Wars character is a droid named K2-B4 — a reference to both Bryant's initials and his number 24 Los Angeles Lakers jersey, which he began wearing during the 2006-07 NBA season after changing from his old number 8 jersey. K2-B4 appeared on three episodes of the third season of the animated series Star Wars: The Clone Wars, which takes place in the three years between the Star Wars prequel movies Attack of the Clones and Revenge of the Sith. Described as "feminine" and with she/her pronouns, K2-B4 also sports a yellow and purple color scheme — the same palette that the Lakers use. 
According to StarWars.com, at the time the Clone Wars animation department created K2-B4's animation model, the Lakers had won the NBA Championship. (This could have either been in 2009 or 2010, as the team earned that accolade both years.) It's also been said that the inclusion of K2-B4 on the series was as a nod to crew members who were Lakers fans.
A T-series tactical droid, K2-B4 was stationed at Citadel Commander under the Phindian Separatist and ruthless warden Osi Sobeck, and served the Confederacy of Independent Systems. Her biography details that she's experienced a lot: entered Lola Sayu, the planet containing the Citdael, without being detected; got briefly tricked by battle droids transporting R2-D2, resulting in her altering Citadel guards to capture the droids; and boarded a Lucrehulk-class Droid Control Ship but unfortunately failed to keep a group of Jedi masters out of Lola Sayu. (If only K2-B4's win rate was as good as Kobe Bryant's.)
Kobe Bryant has more connections to the Star Wars universe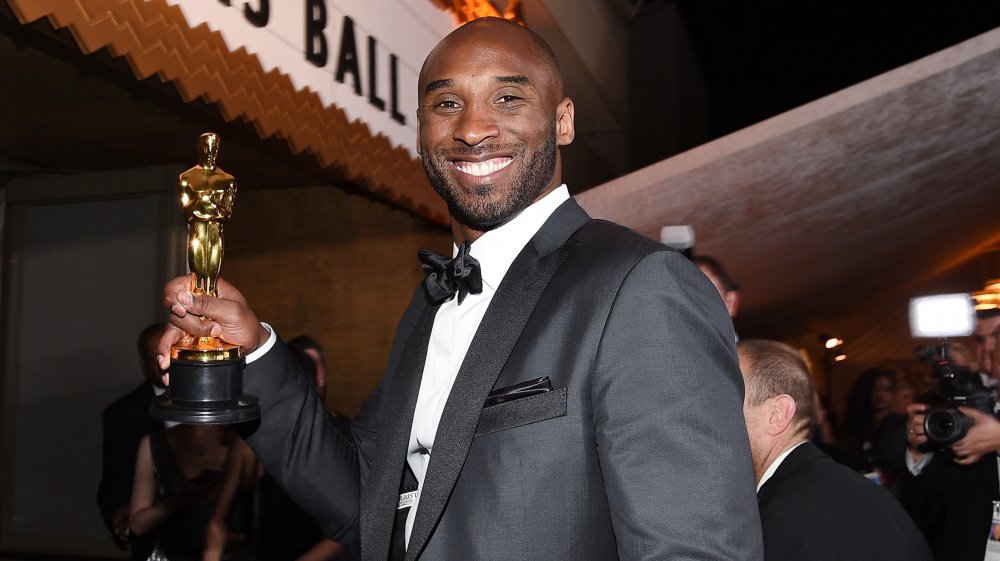 Kevork Djansezian/Getty Images
As it happens, Kobe Bryant's ties to the Star Wars property extend even further than K2-B4. 
To announce his then-impending retirement from the NBA (which came after the 2015-16 basketball season), Bryant penned a poem entitled "Dear Basketball," in which he discussed his love for and dedication to the sport. Bryant eventually partnered with animator and character designer Glen Keane (who has credits in films like Aladdin, Beauty and the Beast, and The Little Mermaid) to turn "Dear Basketball" into an animated short film.
With Keane animating and directing and Bryant narrating from the poem he wrote, the biggest thing left to do was find someone to score the short. The person they settled on was none other than John Williams, the legendary composer who's scored the films in the Star Wars franchise. What's even more interesting is that "Dear Basketball" went on to win the Oscar for Best Animated Short Film at the 2018 Academy Awards ceremony, and Star Wars actors Mark Hamill, Oscar Isaac, and Kelly Marie Tran presented Bryant and Keane with the shiny golden statue. Hamill even let out an enthusiastic "Kooobe!" as he announced that the basketball superstar could officially add "Oscar-winner" to his already-extensive resume.
Fans may even recall that Bryant walked onto the basketball court to the infamous "Imperial March" from Star Wars in December 2013 after recovering from an Achilles tendon injury that threatened to end his NBA career. He also once compared himself to the franchise's most notorious villain, telling ESPN's Baxter Holmes in December 2015 that he sees himself as "Darth Vader, of course." Bryant added with a smile, "But I don't take orders from the Emperor... so... Darth Emperor, maybe."
"Darth Emperor" doesn't have quite the same ring to it as his famous nickname "Black Mamba" does, but no matter what you call him, Kobe Bryant will always have a place in the Star Wars universe.