Here's What Character Shaq Wants To Play On The Boys Season 3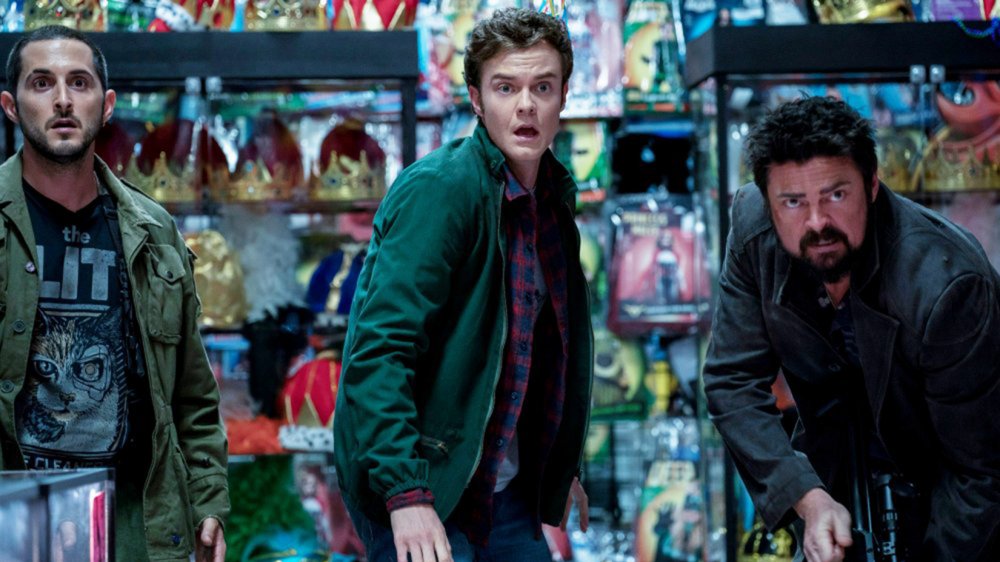 Amazon Studios
Apparently, NBA superstar Shaquille O'Neal is a fan of Amazon Prime's The Boys and wants to join the superhero ranks on season 3. 
The first two seasons of the series have taken viewers through a secret war between Vought International, the company responsible for creating "Supes" through the drug Compound-V, and a handful of renegade non-superhumans trying their best to fight for the little guy. In the world of The Boys, the "little guy" is pretty much anyone who wasn't dosed with Compound-V. Those with super-powers run everything, and those without are left to weather the (usually chaotic and harmful) whims of the influential top percent. Where would a guy like Shaq fit into all of this? Well, he has his own ideas on that.
During a virtual presentation with the cast of The Boys for 2020's New York Comic Con, Shaq sent in a video to ask the crew who the biggest prankster has been on the show. To the cast's surprise, he also pitched a concept for a character he wants to play on season 3.
Shaq wants to be in the Seven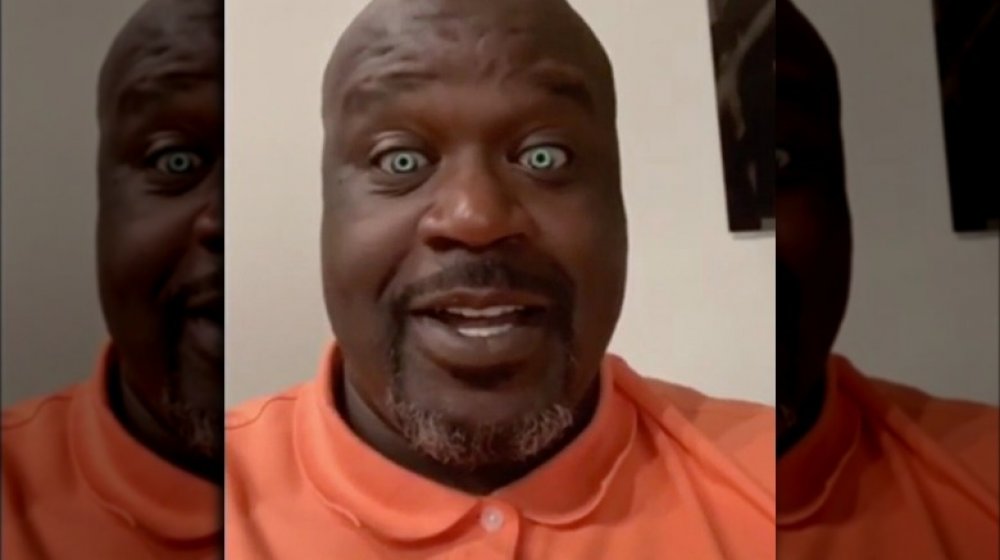 Shaquille O'Neal/New York Comic Con (via YouTube)
Toying around with camera filters on his phone while recording his video, Shaq shared that he wants to be in the most famous and domineering superhero group in The Boys universe: the Seven. The current lineup for the Seven includes the most powerful characters in The Boys — like Homelander (Antony Starr), the Deep (Chace Crawford), A-Train (Jessie T. Usher), to name a few – albeit a few of them are quite evil and/or psychotic. Shaq's proposed Boys character will have to be Herculean to fit in.
"The number one power I possess," Shaq said as the video filter turned him into a devil, "is I can transform any time." 
He continued his filter tricks to show some sort of electrical power coming from his hands, explaining why he thinks he deserves to be on the show. "Make me part of the Seven, now!" he ordered. "Black Demon would be my name. I possess so many powers."
If The Boys does decide to bring Shaq into the fold, it wouldn't be his first time acting. He had mystical powers playing the titular genie in Kazaam, and was a superhero in the 1997 film Steel. Plus, the former NBA All-Star stands over seven feet tall, so he could easily take on a monstrous role — both physically and in terms of personality. At least one of the cast, Hughie actor Jack Quaid, agrees. He gushed during the NYCC panel, "Oh my god, that's so awesome. So — uh — Eric [Kripke, The Boys series creator], make it happen."
Who knows? We just might get to see Shaq on The Boys season 3.