The Hughie Detail You Never Noticed In The Boys Season 1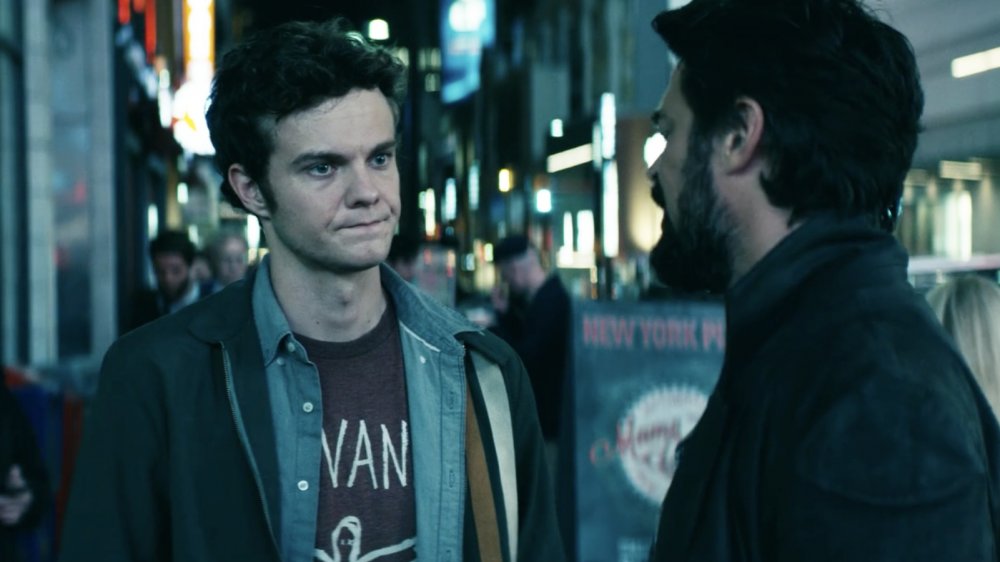 Amazon Studios
Amazon Studios' The Boys flips the superhero genre on its head as the titular group of vigilantes wage all-out war on superheroes — specifically those under the thumb of the nefarious corporation Vought International. The character whose shoes viewers get placed in as they go through this hyper-violent adventure is Hughie Campbell, who joins the Boys team after his girlfriend Robin is turned into a bloody sludge when the Vought-backed superhero A-Train (Jessie T. Usher) accidentally runs into her. (He's a speedster, and the high-velocity collision into Robin killed her on impact.)
Hughie is the meekest member of the Boys when he first joins, but he's gradually growing a backbone on the series' second season. He's standing up to Billy Butcher (Karl Urban) more and leading the charge against Vought on his own terms. One thing that's remained the same, though, is Hughie's love of music — and his affinity for showing off that love in a very specific (and inconsistent) manner. 
Hughie's musical tastes don't usually match his shirts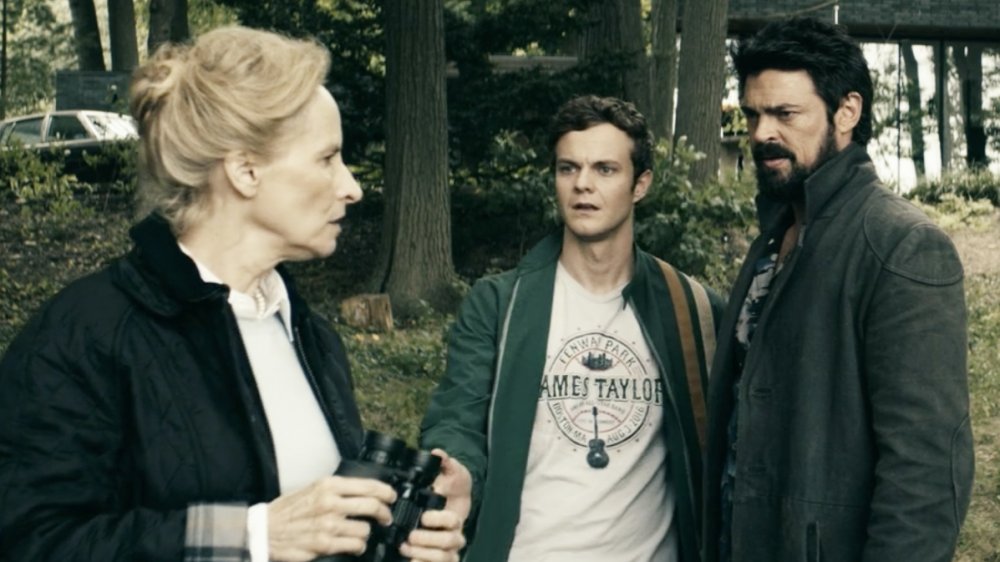 Amazon Studios
On The Boys, Hughie states that his three favorite musical artists are James Taylor, Simon and Garfunkel, and Billy Joel. All three of these artists make very mellow music, which matches Hughie's mild temperament, especially during the first season. He's a mellow, non-violent guy, and his music sensibilities reflect that. On two episodes of the series, Hughie wears a shirt repping Billy Joel and another repping James Taylor.
However, Redditor u/iAMbatman77 points out that Hughie has also worn the Ramones, Nirvana, and Tom Petty shirts throughout the show. (He's rocked an AC/DC shirt as well.) Hughie's a guy who clearly loves his band tees, but these shirts and the artists displayed on them are in stark contrast to the gentle folk-rock produced by Hughie's three stated favorite artists. If he prefers soft rock, why would Hughie also rep for punk and grunge bands?
The explanation could be simple: Hughie likes all kinds of rock and happens to listen to Nirvana in addition to James Taylor. It may also be an innocent inconsistency in Hughie's characterization; Redditor u/AndyScores suggests that the discrepancy could be a result of a miscommunication between the writers and the wardrobe department on The Boys. However, that seems unlikely considering this is a major Amazon series, and the studio probably wouldn't overlook something so glaring. 
Ultimately, it seems like Hughie just likes wearing band tees and isn't picky about who's on them. It would certainly be within character for him to wear a T-shirt for The Ramones simply to look cool, even if he doesn't necessarily like that kind of music the best. 
As new episodes of The Boys season 2 drop weekly, keep an eye out for which band shirt Hughie wears next.