We Might Not Have Seen The Last Of Agent Carter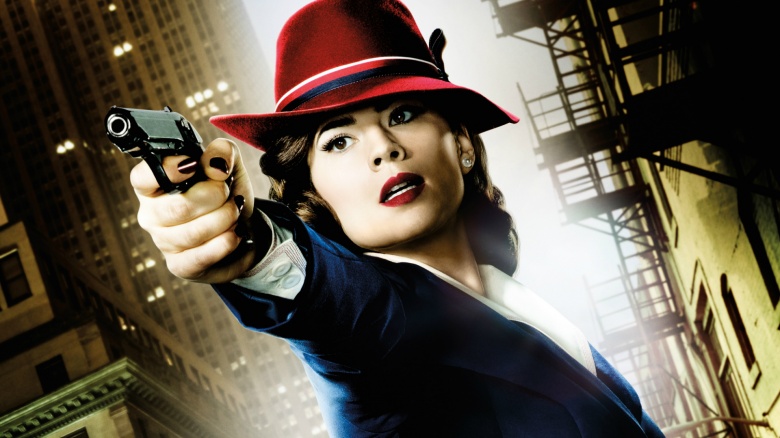 ABC
Despite the fact that ABC canceled Marvel's Agent Carter after just two seasons, there are plenty of people who aren't ready to say goodbye to Hayley Atwell's character–and Atwell is at the top of that list.
The British actress told CBR that she still holds out hope that Peggy Carter will resurface again, potentially with a TV special that would help tie up her storyline.
"I would absolutely not rule out the idea of going back to Peggy at some point, seeing her in other avenues," Atwell said. "I love her, and I hope that she has a life elsewhere at another time."
She said there was talk at ABC about a one-off special right around the time the series went off the air earlier this year, but concedes that if Marvel wants to continue her story on TV, it might need to be on another network.
"I think they would have figured something out in terms of making a special, or waiting until we finish [the second] season, and then we do something else with another network, perhaps," she said. "All I'm saying with that is, it's still a much-loved show for the people involved in the making of it, and we know that the fans, it has a special place in their hearts. I would be very happy to go back to her if she became available."
Of course, Carter is one of the few characters in the MCU to appear both on TV and in movies like 2011's Captain America: The First Avenger and 2014's Captain America: The Winter Soldier. Although we find out what eventually happens to her in this year's Captain America: Civil War, Atwell said there's still plenty to fill in with another Marvel movie.
"I hound [Marvel Studios co-president Louis] D'Esposito on a regular basis, saying, 'Give me a movie!,'" she said. "I think the great thing about Peggy is, we know from Winter Soldier that she lives a long life, so she can come back. I'm banking on, when I'm in my 50s, I'm like, 'This is the time. Let's see what Peggy's up to in this decade.'"
Find out the real reasons Agent Carter was canceled and why we think it was a mistake.