The New Halloween Comedy That's Already Number One On Netflix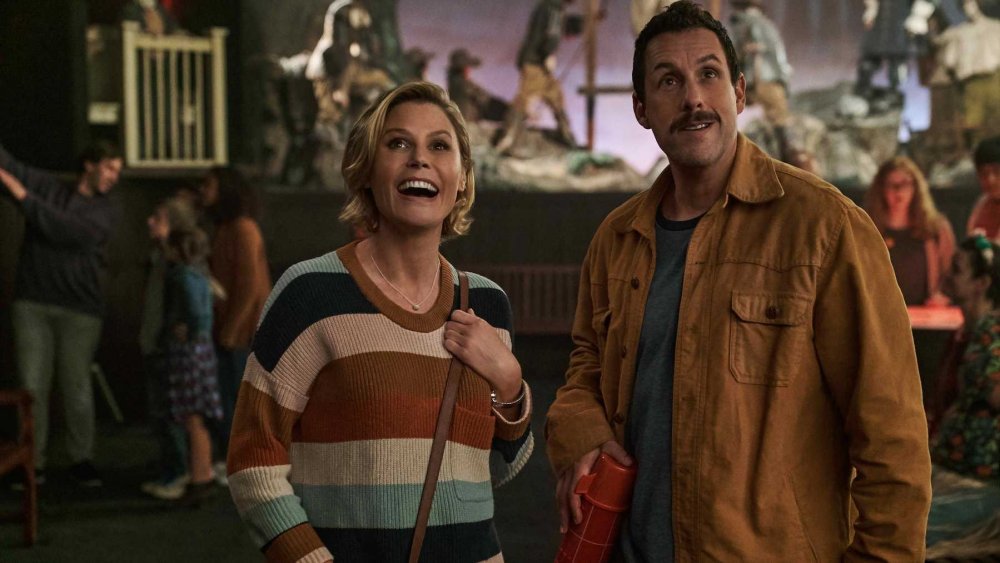 Netflix
Since we can't go house to house this Halloween, Adam Sandler has shown up at our Netflix doorstep, saying, "Trick or Treat!" with his new film Hubie Halloween. Well, people are opening their doors and showering him with candy, as it's already hit Netflix's number one spot in the United States after only a day.
In the spooky comedy, Sandler plays Hubie Dubois, a self-appointed Halloween protector of his hometown of Salem, Massachusetts. He is ridiculed by teens and adults alike, but is determined to keep the community safe nonetheless. While his duties have mostly consisted of crying wolf to the local cops (Kevin James and Kenan Thompson), this Halloween people are disappearing and there's a mental patient on the loose. Also, his neighbor (Steve Buscemi) might be a werewolf.
Alongside the infamous comedian, the film has a series of cameos from faces you'll most likely recognize from other Sandler movies (although it's missing a few). But if the cast isn't enough to tempt you into watching, perhaps the wholesome Halloween spirit will.
Trick or treat? Critics can't decide on Hubie Halloween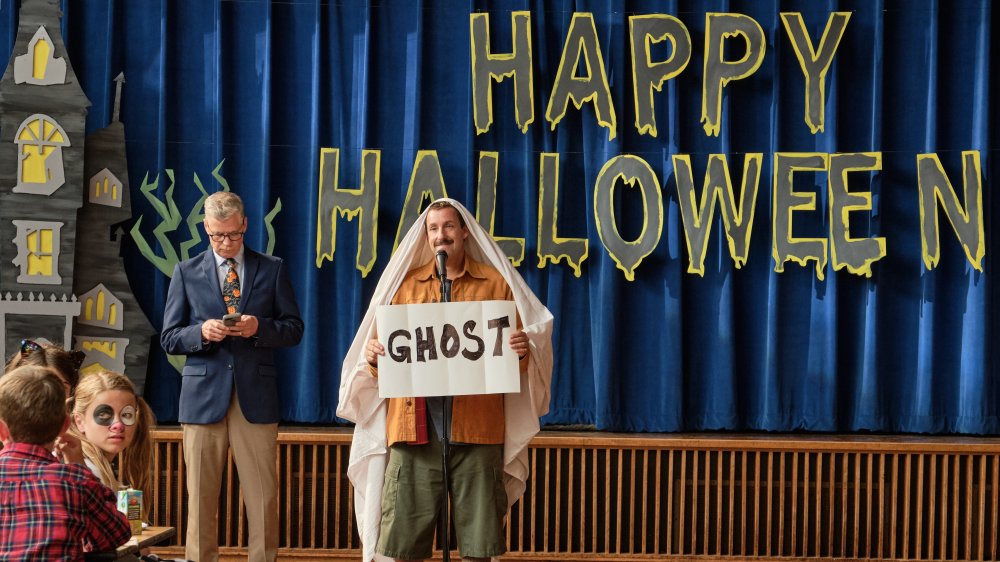 Netflix
Last December, Sandler threatened to make a truly terrible movie if he didn't win an Oscar for Uncut Gems. Well, he wasn't even nominated, and ten months later we have Hubie Halloween. So, is it the trick he promised, or a surprise treat?
Despite its immediate popularity, Hubie Halloween has gotten a mixed reception. Some critics enjoy its charming, wholesome fun, while others think the gross-out humor falls flat. John DeFore of The Hollywood Reporter wrote, "Silly, overstuffed and as sweet as anything Adam Sandler has done, Hubie Halloween is a full jack o' lantern in which the chocolates you hoped for far outnumber the butterscotch tooth-breakers."
Johnny Oleksinski of the New York Post was quietly positive about the film: "It's one of the guy's better straight-up comedies in quite a few years." He wrote, "Sandler, like him or not, is a master at bringing '90s heart and sentiment to his dumb schtick, and he's disarmingly quiet and warm here."
Meanwhile, Guy Lodge of Variety was not amused, saying, "[Hubie Halloween] isn't especially quick or funny even by the comedian's basic standards."  To Lodge, it wasn't just the comedy lacking, but also the plot: "The resolution of this slender mystery isn't exactly surprising, but Hubie Halloween certainly keeps its audience distracted enough not to give it a second thought before it's solved."
Hubie Halloween may not be the spookiest movie on Netflix this Halloween season, but if you're eager to see all the weird things Hubie can do with his Swiss Army Thermos, or you're just a huge Sandler fan, add it to your October playlist for at least a small chuckle.