Oliver Jackson-Cohen Almost Played A Very Different Role On Haunting Of Bly Manor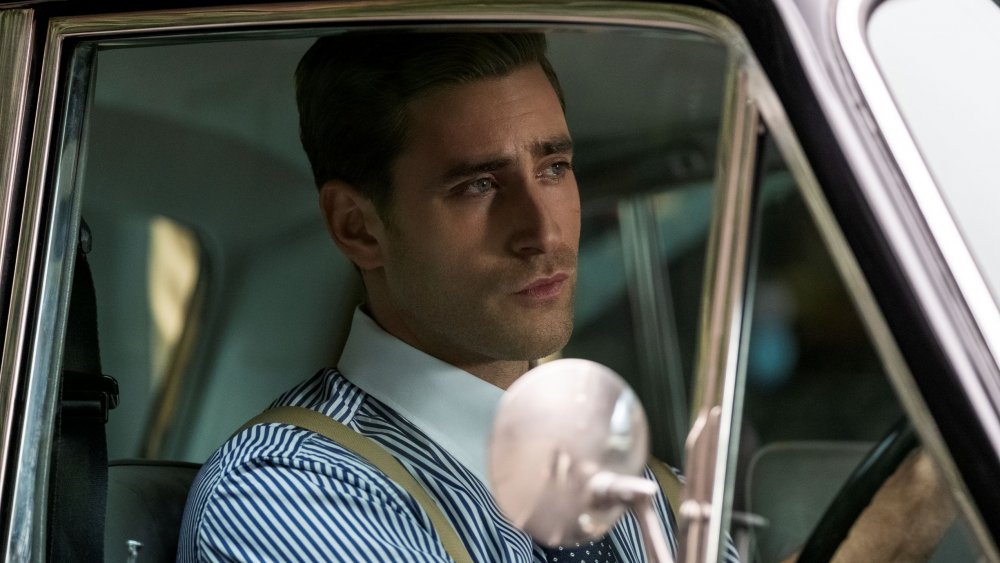 Netflix
Oliver Jackson-Cohen played Luke Crane on Netflix's The Haunting of Hill House and has taken on the role of Peter Quint on the soon-to-be-released follow-up, The Haunting of Bly Manor, which starts streaming on October 9. But before he locked in his place as Peter, Jackson-Cohen almost played an entirely different role on the show.
Though Bly Manor essentially serves as a second season to Hill House, they're very different. Sure, they're both ghastly in nature, both are part of Netflix's horror anthology series, and both were created by Mike Flanagan. The Haunting of Hill House, though, was based on the Shirley Jackson novel of the same name, whereas The Haunting of Bly Manor is a reimagining of Henry James' The Turn of the Screw and other short stories, according to Flanagan. The story takes place in the town of Bly and revolves around two children who have recently suffered the loss of their parents and their former caretaker. Jackson-Cohen's character comes into the mix as the villain of the story, but that wasn't the role that Flanagan and company initially had in store for him.
From gardener to bad guy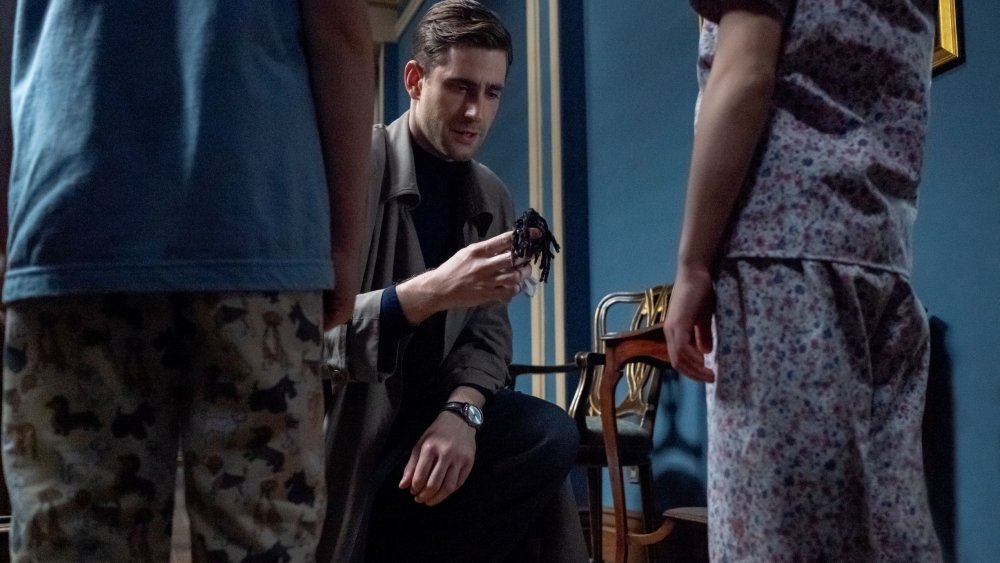 Netflix
Early in the production of The Haunting of Bly Manor, Oliver Jackson-Cohen was meant to play the manor's gardener and romantic interest to the children's new caretaker, Dani Clayton, played by Victoria Pedretti. Pedretti played Nell Crane to Jackson-Cohen's Luke Crane in The Haunting of Hill House, and apparently, that posed problems for the relationship between the two characters.
"It was an iteration where Victoria and I were going to play lovers," Jackson-Cohen revealed during an interview with Entertainment Weekly. "And then I think Netflix was like, 'No, that's a bit weird seeing as [you played] twins.'"
Jackson-Cohen was opposed to Peter being an outright bad guy and preferred to play a character "struggling" with morality. "What Peter does in Bly is toxic. It is about masculinity and it is about ownership and it's about possession," the actor explained. "I kept on saying to Mike [Flanagan], he's a little boy that's really badly hurt and he's put on all of these masks in order to appear to be this thing."
It's clear that Jackson-Cohen's new character is going to be nothing like the gardener he was initially meant to play, but just what type of villain Peter will turn out to be remains to be seen.