SpongeBob Movie Director Reflects On Disappointing Release - Exclusive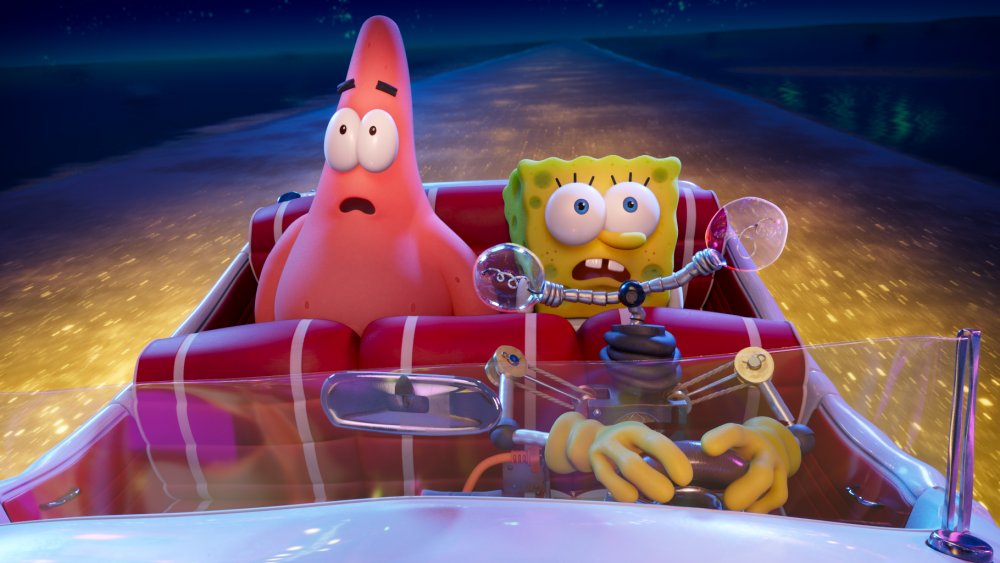 Paramount Pictures
The coronavirus pandemic has caused a huge disruption in the movie industry, from productions being indefinitely suspended to the postponement of new releases. Even when films are released, they play in theaters where audience capacity is strictly limited, hampering their chances to recoup production and marketing costs at the box office, let alone turning a profit.
While some films are struggling to make money in U.S. theaters, at least they have the opportunity to do so — others aren't opening in the country at all. In the case of The SpongeBob Movie: Sponge on the Run, fans in North America can only see it if they head to Canadian cinemas, where it has been playing exclusively since opening in mid-August.
In an exclusive interview with Looper about his other new film, The War with Grandpa, a family comedy starring Robert De Niro that opens in theaters October 9, The Spongebob Movie: Sponge on the Run director Tim Hill says he particularly missed sharing the celebration of the release with the artists and actors who worked on the film.
"It's terrible. I was hoping for a big fanfare and a great premiere and seeing all the people I worked with, and doing a cast and crew screening, being able to at least thank people, which never happened," Hill says. "It was just what we're doing now, like, 'Bye. Movie's over.' It didn't feel natural, for sure."
Tim Hill had another movie affected by a crisis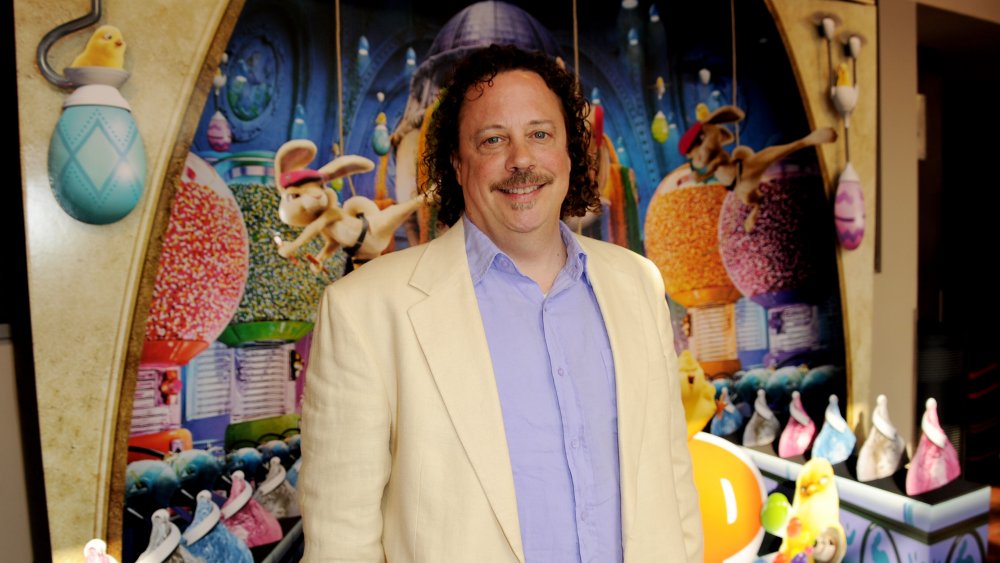 Kevin Winter/Getty Images
The SpongeBob Movie was originally supposed to be released in U.S. theaters in May, before Paramount Pictures made the decision to offer it on premium Video On Demand instead. In an eerie sort of way, the postponement of the U.S. release of The SpongeBob Movie reminds Hill of the tragedy that cast a dark shadow over another film he directed just before its release in the U.S. in 2001.
"Oddly, one of my first movies [Max Keeble's Big Move] came out around 9/11. I kind of went through the same thing because theaters were closed. We couldn't have a premiere. I don't know if [moviegoers] remember, but people were afraid to go into theaters," Hill recalls. "Cable wasn't as expanded as it is now, and they really couldn't get any marketing on TV, because it was 24 hours [of coverage of the tragedy]. Not that anyone should care about my problems, considering what happened that day, but it's just strange that there was that event, and then there's COVID, and both affected my movies."
Remembering Stephen Hillenburg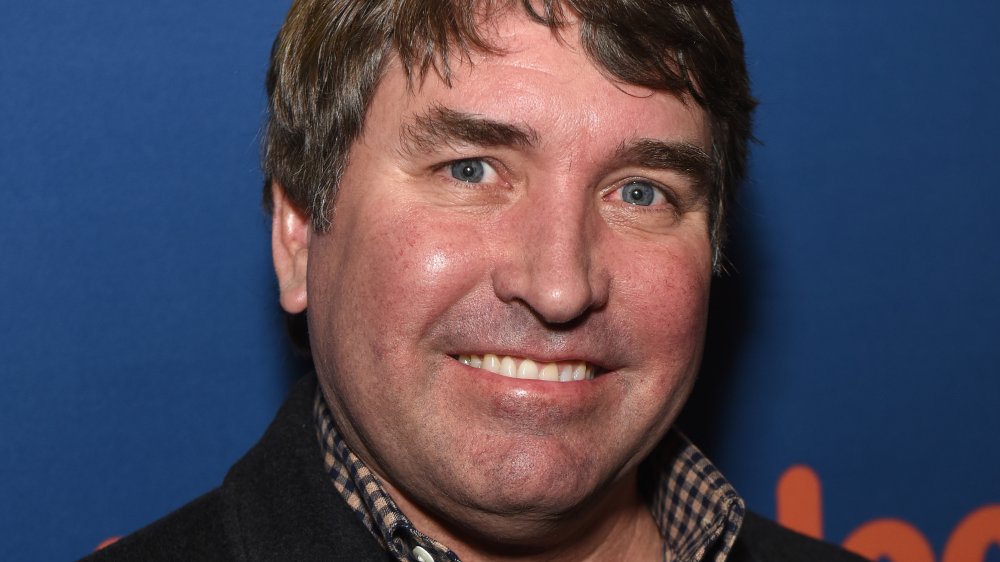 Jenny Anderson/Getty Images
The SpongeBob Movie, of course, is the latest movie based on the smash animated Nickelodeon series SpongeBob SquarePants. The franchise is clearly near and dear to Hill's heart — he originally teamed with creator Stephen Hillenburg to develop the series, which premiered in 1999.
Hill spoke fondly of his late creative partner (Hillenburg died from ALS in 2018) and the origins of SpongeBob SquarePants with Looper, and admits they were both surprised by the success of the series.
"Steve and I worked on Rocko's Modern Life, which was another Nickelodeon show," Hill explains. "I was a story editor and he was the director. I don't know. We just hit it off really well. He asked me, 'Hey, will you look at some of my drawings for this show? I'm going to call it Sponge Boy.'"
"We lived near each other. He was only four or five blocks away. So, we sat on my deck, and I went through it. He goes, 'I'm going to run this show for [Rocko creator] Joe Murray. I'm going to run Rocko. As a kind of a consolation, they're going to give me a pilot deal.' Like you get 25, 20 grand to come up with something." Hill adds. "It was a common practice when they were trying to get the development material. That was how he got a little money. He had an idea, and he asked me to write up a pitch document and a bible, and we worked on 13 premises for episodes."
Hill says what would eventually become SpongeBob SquarePants really became a passion project for Hillenburg, mainly because of his love of the environment. The director notes that Hillenburg never really thought about the long-term prospects for the series' success, much less becoming a cultural phenomenon.
"I don't think Steve ever thought, 'It has to be a hit' or anything. It was just something he really wanted to do. He'd been a marine biologist and a surfer. He loved and wanted to incorporate his view of the ocean into characters, and his love of that aquatic kind of world," Hill says. "So, I think it was more just him trusting his own instincts. He wasn't aiming for an audience, I don't think. He wasn't, like I say, looking to be the most successful show ever, as far as I know, anyway. He just wanted to have fun making it. That's what the first season really was. It's just pretty free for all artists and funny people."